Last October, the FIBA ​​3×3 World Tour 2022 Paris Masters produced their footage with a multi-camera production setup incorporating the new Atem Constellation 8K.
The Toulouse company Stop and Go Production designs and manufactures its own control vehicles. © DR
This 2022 tournament, which marked the eleventh anniversary of the 3×3 format used for the masters, totaled twelve events around the world. In France, for the first edition of the Paris Masters event, the Toulouse company Stop and Go Production was in charge of production at the Carreau du Temple.
Entirely designed in-house and built in just six months, the Stop and Go OB truck used can accommodate up to four technicians and features a hybrid 4K IP and SDI production workflow…" We wanted a scalable next-gen workflow that would allow us to expand into new markets such as festivals, concerts and theater productions ", underlines Olivier Gouze, director of productions and technical means of Stop and Go Production.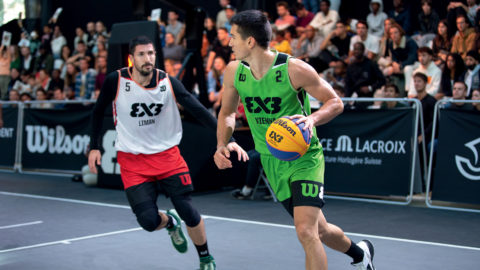 At the heart of the workflow were an Atem Constellation 8K and an Atem 2 M/E Advanced Panel for hardware control…" We've been lifelong fans of Atem switchers and decided early in the design phase that the Constellation 8K would cover the vast majority of our needs. ", explains Olivier Gouze before continuing:" No other product on the market comes close to this kind of value for money. With the user interface and accompanying hardware control, the production mixer is very easy to use. Moreover, as it is easy to learn how to use it, the training of our teams is very fast! »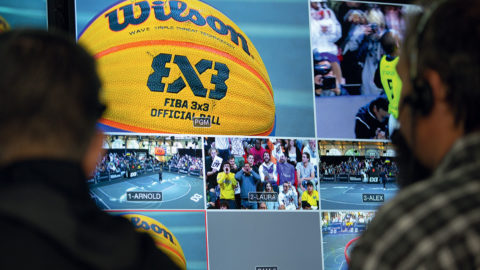 With this FIBA ​​3×3 World Tour Paris, Stop and Go deployed the OB van for sports production on national soil for the first time…" We had a nine camera setup to make sure every move could be captured. We used replays extensively with an EVS server, both in the program mix and on location. ", he details.
« In particular, FIBA ​​asked us for slow motion sequences for slam dunk contests. The public and the jury rely heavily on the replay to relive these ultra spectacular sequences », points out Olivier Gouze.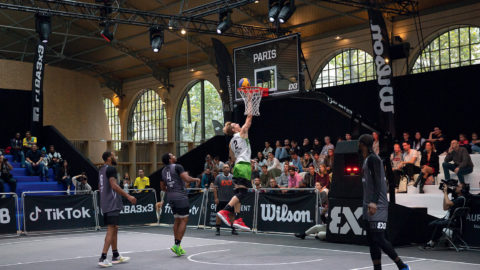 The live program from the mixer was passed through an encoder. Then it was streamed on FIBA's YouTube channel in 1080p and watched by thousands of people. " We could also use additional SDI outputs on the Atem to feed the giant screens on site, whether for a dedicated camera angle or slow motion ", recalls the director of productions.
« FIBA was thrilled with the results of this year's collaboration, and we will be back next year to film this event again, continuing to rely on Blackmagic Design gear in our outdoor production workflow. concludes Olivier Gouze.
Article first published in Sonovision #30, p. 72-73