Sam Panayotovich
FOX Sports Betting Analyst
Betting on the Super Bowl is one of America's favorite pastimes.
More than 50 million Americans are expected to place wagers on Super Bowl LVII on FOX and the FOX Sports App this Sunday between the Kansas City Chiefs and Philadelphia Eagles. And the American Gaming Association estimates that $16 billion will be wagered legally, illegally and in squares and pools.
The appetite isn't slowing down anytime soon.
Patrick Mahomes and Jason Kelce headline Colin's top 12 players in Super Bowl LVII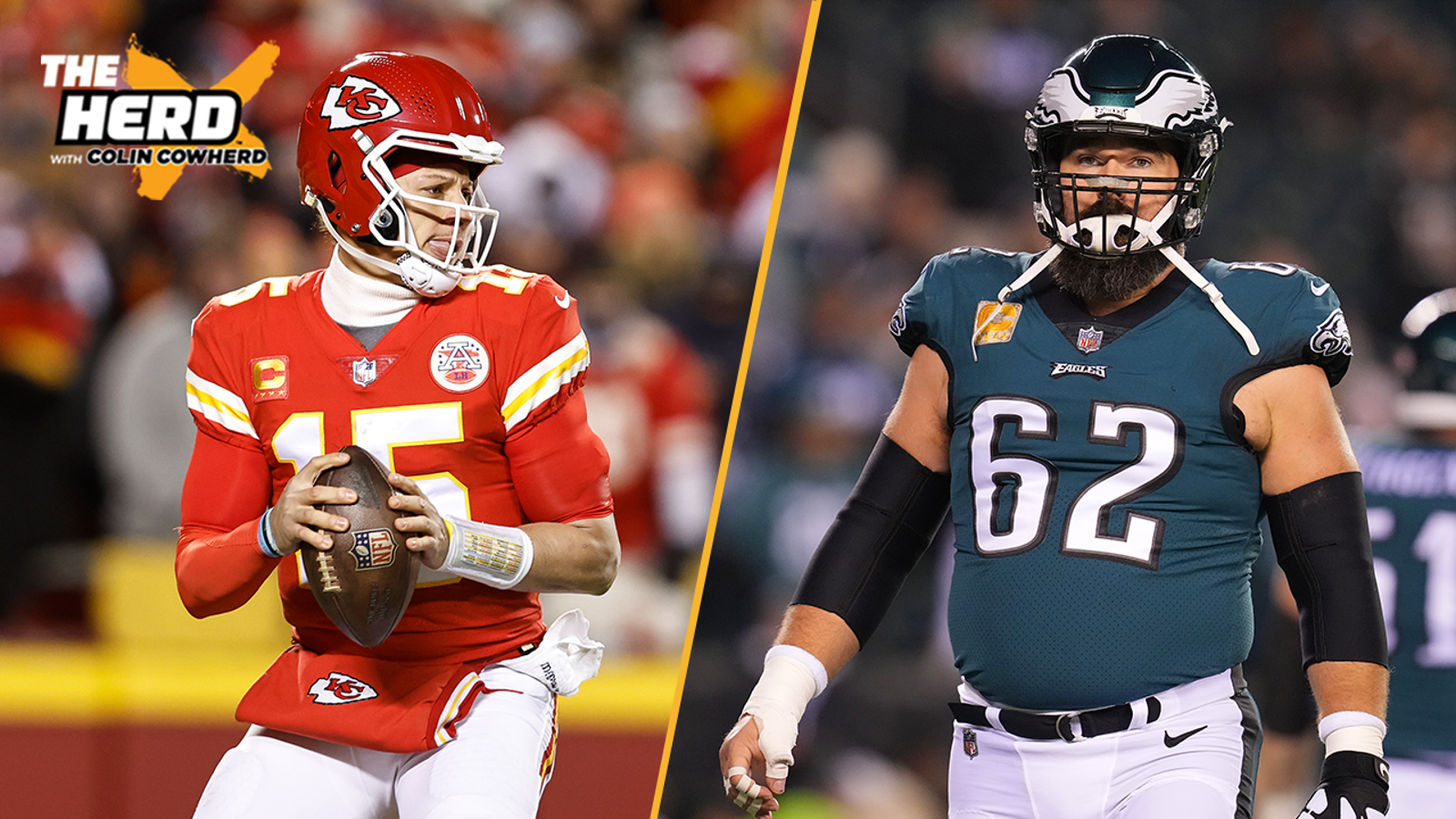 Colin Cowherd nominates Kansas City Chiefs QB Patrick Mahomes & TE Travis Kelce in the top two spots of his top players in Super Bowl LVII.
I've used the candy store analogy for years to describe sports betting. The more candy in the store, the more likely it is you'll leave with candy. If a store only sold Kit Kats and Sour Patch Kids, odds are good many customers would leave in search of bigger menus and more options.
That's why most American sportsbooks have beefed up their Super Bowl wagering options, giving players the ability to bet more and more. Most shops are currently offering hundreds of propositional wagers, or props. These are specialized wagers that aren't directly tied to the final score.
How many yards will Eagles quarterback Jalen Hurts rack up on the ground? Will Chiefs tight end Travis Kelce catch a touchdown pass? How long will the game's longest field goal be? Will the jersey number of the first touchdown scorer be "Over" or "Under" 11.5?
The more props in the aisle, the better the business.
One of the most famous propositional wagers in Super Bowl history involved Chicago Bears defensive tackle William "Refrigerator" Perry. Caesars Place created a prop on "The Fridge" scoring a touchdown against the New England Patriots for Super Bowl XX back in 1986.
"We put it up at 20-1 that he would score," legendary Las Vegas bookmaker Art Manteris told FOX Sports. "[Bears head coach] Mike Ditka literally said 'Fridge' would never carry the ball again. Those were his exact words. We still wrote the "Yes" all the way down to 2-1. Bettors from all over the country came into our shop to bet on him to score a touchdown.
"The Bears were up 37-3 late and Ditka brought in 'Fridge' at the goal line. I couldn't believe it. They jammed the ball into his belly and he scored easily. We got killed on that one. I was pissed."
Caesars lost over $100,000 on Perry's touchdown.
While Manteris is credited in Las Vegas circles for jump-starting the Super Bowl proposition game, Jay Kornegay revolutionized it. Kornegay, Kirk Brooks, Vic Correll, Ed Salmons and Jeff Sherman famously took props to a whole new level at the Imperial Palace in the 1990s.
And last Thursday night, Kornegay's team at the Westgate Superbook released 500+ prop bets with over 1,000 ways to win on the Chiefs-Eagles big game.
"We started upgrading the proposition menu in the early 90s back at the IP when the games were all getting out of hand," said Kornegay, currently the SuperBook's vice president of race and sports.
"Almost every Super Bowl was a blowout, so we decided to come up with some propositions that wouldn't be decided until the second half. It was a challenge to entertain fans, not to make money. We put up about 50 props, and it was a huge hit. From that point, we raised the stakes and added to the menu each and every year.
"It caught on like crazy," Kornegay continued. "We couldn't handle all the business. I think we were violating fire codes back in those days with our staff and all the foot traffic. We knew we were onto something.
"From that point, we kept on adding. We tried to get more and more creative. Not only did it catch the fans' attention, but it also caught the attention of the media. They were always asking us about the craziest props we were dealing.
"Kirk Brooks decided that we should do crossover props with other sports that were taking place on Super Bowl weekend. The Chicago Bulls were playing on Saturday [in 1990]so we put up a proposition: who would score more points, Michael Jordan or the Niners? Everybody bet that one."
Jordan scored 39, but San Francisco beat Denver 55-10.
"Five years later, we reached 180 props for Super Bowl XXIX between San Francisco and San Diego," Kornegay remembered. "The Niners were a 19.5-point favorite, so it wasn't expected to be a great game. Everybody knew who was going to win, so we tripled the menu, and it has only grown from there.
"The props make up 70% of our Super Bowl handle these days."
As you can imagine, there have been some big wins and big losses over the years. I lived in Vegas for Super Bowl LIII. That's when the New England Patriots and Los Angeles played to a 13-3 final. One bettor at the SuperBook bet $1,000 on the Rams scoring exactly three points at 100-1.
It was a $100,000 loss for the house on one dime bet. Sure, the occasional mistake or two were made along the way, but all's well that ends well behind the counter.
"We've made a lot of bad props," Kornegay cracked. "The one that stands out involves Kordell Stewart. In his rookie season, the Steelers met the Cowboys in Super Bowl XXX. Stewart was a hot commodity, and he was doing everything that year. He didn't start at quarterback, but Bill Cowher would bring him for certain situations to give the offense a different look.
"We put up will Kordell Stewart have a passing attempt, rushing attempt and reception? We opened "No" -250 and I believe it closed "Yes" -550. Everybody bet on him to accomplish all three things. It was a terrible line on our part."
Kornegay knew he would sweat bullets all day.
"Right off the bat, Stewart caught a pass. We were thinking that was the most difficult one! Then he had a rushing attempt in the middle of the game. All he had to do was throw the ball and everybody would cash out.
"He lined up to take a snap in the shotgun and the entire sportsbook exploded in cheers. It felt like every single person in the room had the "Yes" on the prop. Sure enough, he took the snap, rolled right and everybody in the room was yelling, 'throw it, throw it!'
"He cocked his arm, couldn't find anybody, tucked the ball into his chest and ran. Everybody groaned all at once. And he never had an opportunity to throw another pass in the game. There were a lot of laughs on that prop.
"We ended up on the winning side of that horrible line."
Sam Panayotovich is a sports betting analyst for FOX Sports and NESN. He previously worked for WGN Radio, NBC Sports and VSiN. He'll probably pick against your favorite team. Follow him on Twitter @spshoot.
Top stories from FOX Sports:
Super Bowl Opening night: Best quotes from Eagles, Chiefs
Pro Bowl Confidential: 27 players pick MVP, most underrated, coaches, other questions
Tom Brady is the best thing to happen to the Patriots, even as he retires a Buc
Is Chiefs DT Chris Jones the NFL's most unheralded elite defender?
'I was blessed to have Damar': Eagles' Miles Sanders shares bond with Bills' Hamlin
Eagles, Chiefs were best teams all season, setting up an epic Super Bowl
Eli Manning to Bradshaw to Brady: Ranking 10 best Super Bowls ever
2023 NFL Draft prospect rankings: 64 best available players
Signing day report card: Colorado, Oregon, Alabama, Texas shine bright
Shohei Ohtani sweepstakes: Ranking every MLB team's chances to sign him
Mavericks, Mark Cuban gamble big with Kyrie Irving trade
Super Bowl 2023 odds: lines for Chiefs Eagles; Philadelphia opens as favorite
Download the FOX Super 6 app for your chance to win thousands of dollars on the biggest sporting events each and every week! Just make your picks and you could win the grand prize. Download and play today!
---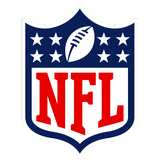 Get more from National Football League Follow your favorites to get information about games, news and more
---
---