Union pays a bad day dearly: Standard broke off the unbeaten series of 17 league games of the Brussels club with a few well-aimed counter-punches for a 2-4 win. In the title fight, Union thus misses the opportunity to catch up with leader Genk: the gap is now seven points.
It is impossible to measure this season at Standard: the ups and downs alternate mysteriously. But on the field of one of the most regular teams this season, the Rouches managed to stunt with an important three-pointer. Standard not only managed to beat Union for the first time since his comeback in the highest class, at the same time the Rouches broke off the impressive undefeated Brussels series.
The match started after a small light show with Bengali fireworks from the Standard supporters: they clearly also wanted to see fire on the field of their team after the weak performance against Kortrijk. And Standard would not disappoint the fans with a strong collective performance and tons of effort. This while Standard is somewhat handicapped offensively. Coach Deila couldn't hide that by starting with Melegoni – a midfielder – in the point of attack. At Union, the suspended Lazare and Van der Heyden were missing, so Puertas and Machida were kicking off.
Union played sloppy football than usual under the sharp resistance of Standard. But Boniface could have broken open the game early: he lingered a little too long and saw his shot blocked. Standard also escaped a penalty after a foul by Dussenne on Puertas on the edge of the box. But Standard's first big counterattack was a hit, with Zinckernagel who, after winning the ball, sought out the combination with Balikwisha and finished it off himself cold-bloodedly.
A nice goal that started five crazy minutes. Union equalized in no time with a nice through ball from Lapoussin to Vertessen. The PSV mercenary made his first goal in the Union shirt, after two assists against Zulte Waregem. Standard, in turn, reacted fatally. Donnum cleverly played the ball on the outside of the foot in the box to Alzate. The Colombian put Kandouss and Burgess in the wind with a swift movement and hit the bottom of the crossbar. Spicy detail: Alzate is a mercenary from Brighton, Union's sister club.
Chasing again was blown for Union, but that club proved this season to have a patent on comebacks. But Standard didn't let himself be bluffed, you know. Just before the break, Zinckernagel almost headed in the 1-3: Moris and the post prevented worse.
Union coach Geraerts daringly adjusted his team at halftime with winger Adingra in place of defender Kandouss. The home team now explicitly pulled the sheet to itself. Goalkeeper Bodart prevented Vertessen's equalizer with a sweep of his feet, who had to leave the field shortly afterwards. With Union's offensive urge, Standard remained dangerous on the counter, Balikwisha almost succeeded in making it 1-3.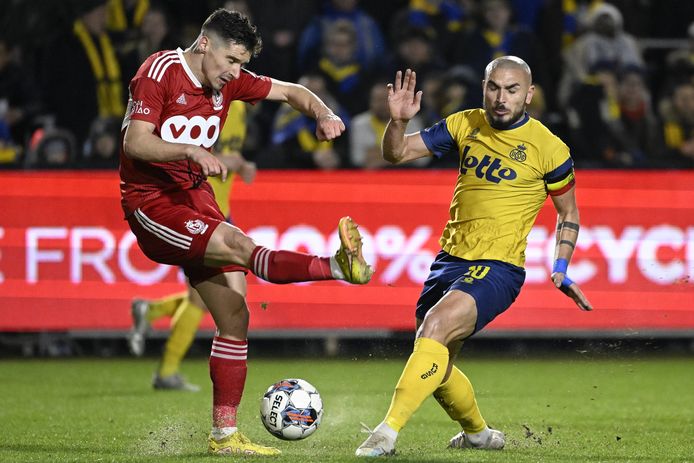 But Union was paid for his work. Adingra showed off his agility on the left and made a measured cross to Boniface who was able to head in goal with ease. After that equalizer, Boniface would have a strong period with a lot of threat, but he forgot to give the final shot. Captain Teuma going out through injury would not play into Union's hands. Standard certainly didn't dig in. In yet another counterattack, Balikwisha scored after a one-two with substitute Ohio. And the Rouches would defend that lead tooth and nail.
Union got eight minutes of added playing time to get the equalizer out of the fire, but played football a bit too hasty. In the final second Donnum made it 2-4.
Ronny Deila (Standard): "Play off 1? Will be very difficult"
Standard coach Ronny Deila did not want to go too fast after his team's stunt victory. "It was not an unfortunate victory", said the Norwegian T1. "You can see that Union is one of the best teams in Belgium. How they can constantly attack and keep the ball in the team is impressive. But we got our chances and took it well. I am very proud of my players. You see that you can put your foot next to the top clubs in such matches, if you show the right mentality and bring energy to the man. Whether Play-off 1 is possible for us? That will be very difficult. Then we should be able to keep the ball longer in the team and not always rely on the reaction. (BFA)
Karel Geraerts (Union): "I'd rather lose than play badly"
Union coach Karel Geraerts did not want to judge his team's defeat too negatively: "I certainly didn't think Union played badly. The difference today was made by individual mistakes. Normally we make very few mistakes, today there were. I have no real explanation for it. That can happen, in the Champions League this week we also saw that you can pay in cash. But we had enough chances to score more. I'd rather lose like this than play badly with no chances. But Standard also played well."
Geraerts wanted to say this about the broken series of seventeen unbeaten league matches: "That remains something the players can be proud of. But the series is now over. It doesn't matter in itself, next week we just want to win again. There are still plenty of challenges ahead of us in the league, cup and European." (BF)
LOOK. Senne Lynen: "Were no longer used to losing"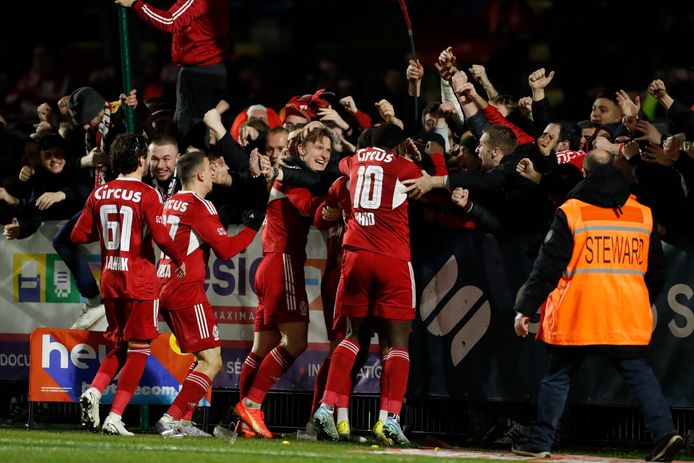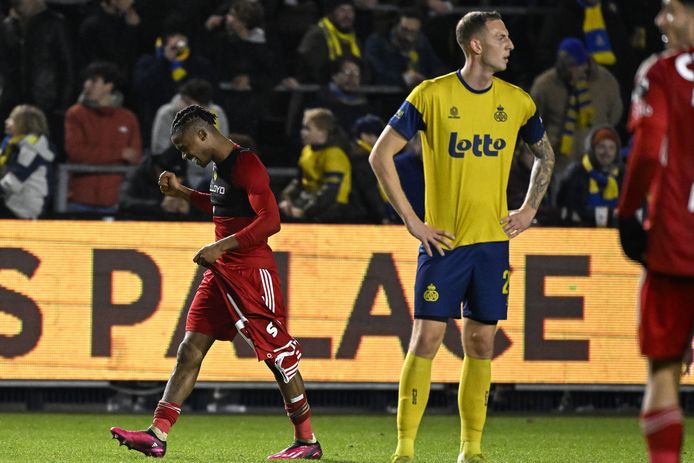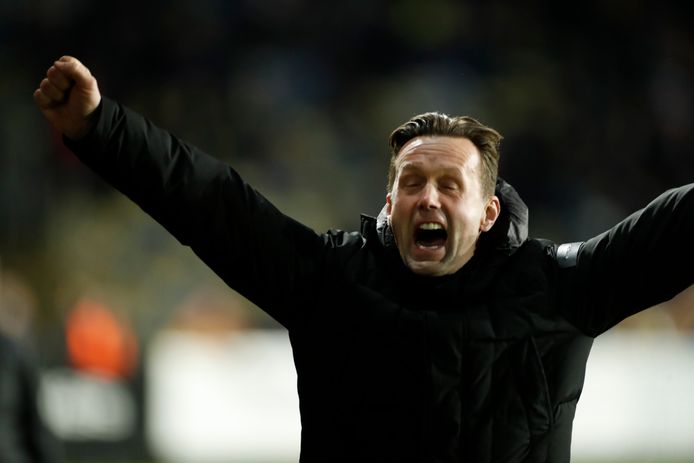 Free unlimited access to Showbytes? Which can!
Log in or create an account and don't miss a thing of the stars.

Yes, I want free unlimited access