Sports Incentive Law promotes Walking Football classes in Jundiaí
Published on 02/07/2023 at 14:01
Jundiaí now has classes in walking football, a kind of football adapted for the best age. The social organization Walking Football Brasil (WFB), sponsored by Dexco-Deca and Ambev, through the Law of Incentive to Federal Sport, started in the municipality a new nucleus of the modality walking football, football that is played by walking aimed at the 60+ population. Classes take place at the Nilo Avelino Macedo Educational, Cultural and Sports Complex (CECE), in Jardim Esplanada, in partnership with the Sports and Leisure Management Unit (UGEL).
Classes will take place on Tuesdays and Thursdays, divided into three groups of 20 students each. The times are at 8:00 am, 10:15 am and 2:00 pm, with students always guided by a WFB multidisciplinary team, which has at least two teachers per class. Spaces are still available and interested parties should contact us at (11) 98230-7483. Seniors of both sexes can participate.
O walking football is a branch of football prepared for older people, where one of the main rules is to play while walking, which makes it inclusive and provides significant positive health and well-being indices. "We were approached by the organization and signed the partnership, giving up the space for classes. Adapted football will be yet another inclusive modality in the schedule of classes at our Sports Centers, which encourages sports and promotes health, leisure and quality of life for the elderly, in addition to the interaction between them, which is always one of the most relevant points. ", explains UGEL manager, Cláudio Tarallo.
The sport was born in England and has been popularizing around the world and is represented in Brazil by Walking Football Brasil, a civil society organization, which instituted the practice in the country, training professionals and democratizing the sport, through its methodology, for various spaces. that work with the long-lived population, such as: Living Centers for the Elderly, Clubs and Community Spaces.
For Ricardo Leme, founder and CEO of Walking Football Brasil, the modality has an important social role for the development and positive impact on the lives of people 60+, understanding their heterogeneity "We work with sport for human development. Today in Brazil, there are more than 37 million elderly people and encouraging physical exercise, such as walking football, contributes to the well-being of these people, in addition to promoting active longevity", he comments.
"When we respect the differences of people 60+ and include them in a football project that is played while walking, we act to improve the physical and emotional well-being of these people, in addition to promoting the construction of a space for dialogue and social interaction", reports. According to the CEO, the partnership with the municipality is a great gain for the democratization of the sport. "Arriving in Jundiaí, one of the largest municipalities in the metropolitan region of São Paulo, is very significant for the democratization of this sport", he concludes.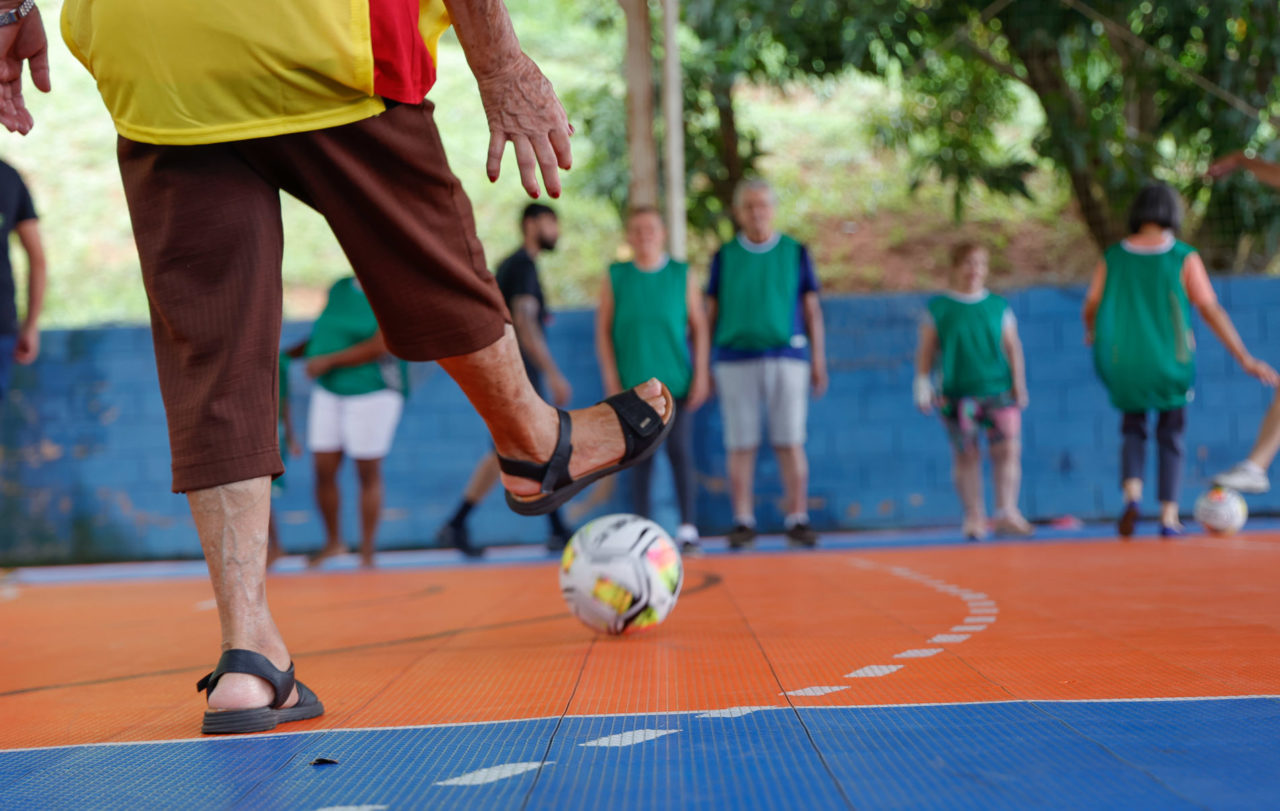 Press office
Link original: https://jundiai.sp.gov.br/noticias/2023/02/07/lei-de-incentivo-ao-esporte-promove-aulas-de-walking-football-em-jundiai/
Download the photos of this news in original resolution