Tegucigalpa, Honduras.- The Secretary General of the Directorate for Children, Adolescents and Family (Dinaf), Vicente Fernández Pineda, reported in statements to local media that so far this year some 586 minors have been deported to Honduras.
Of the total number of young people and children who returned to the national territory, 282 are girls y 304 childrenas reported by Fernandez.
Also, the owner of the Dinaf He explained that of the 586 deportees, 380 came accompanied and 206 alone.
It may interest you: the US restarts deportations to Guatemala; there were 40 thousand in 2022
The minors who have been returned came from USAMexico, Guatemala and Belize, as reported by Fernández.
The official of the Dinaf He assured that once the children return to the country, through social work professionals, they are followed up to their place of origin.
The official explained that the main factors that drive the migration of minors are family disintegration, poverty and insecurity.
Deportations in 2022
According to data from the National Institute of Migration (INM), during 2022 there were 94,339 hondurans deported, many of them were minors.
The entity reported that of the total number of returnees, 13,329 of them were children and adolescents. Mexico sent 47,294 undocumented Honduran migrants to Honduras, 10,221 of them minors.
Also read: 94,339 Hondurans deported in 2022; 20 thousand more than in 2021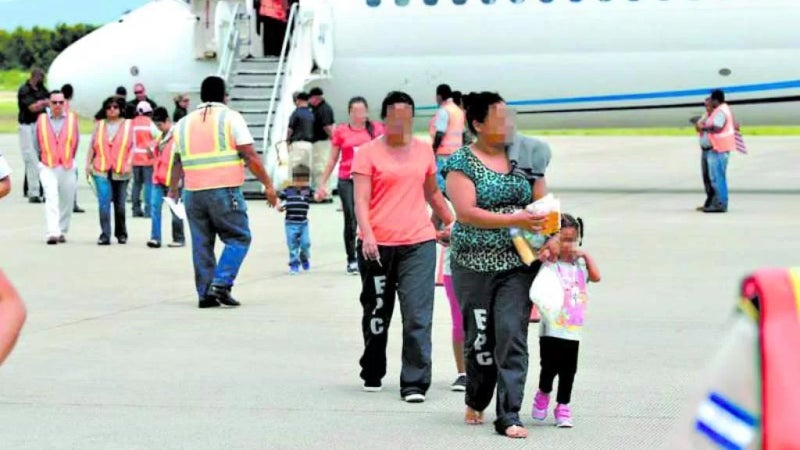 US authorities deported 43,696 Hondurans, 13,329 of them children and adolescents. Around a million Hondurans live in the United States, between legal and undocumented residents.
Another 3,104 Hondurans deported them from Central American countries. While 245 were repatriated from thirty Latin American and European countries. The migration In Honduras, it continues to be registered on a large scale, which is why different sectors have urged the authorities to address the problem.