She was number 3 in the world rankings. She won Olympic gold in Seoul in 1988. And a total of 21 Grand Slam titles in doubles, 20 of them alongside her long-time partner Martina Navratilova.
Pamela Howard "Pam" Shriver is a force to be reckoned with on the tennis scene, thanks in part to her many years of experience as a pundit for ESPN, the BBC, ABC and CBS. (NEWS: Everything about tennis)
At the Australian Open, the 60-year-old was in the spotlight as the coach of Croatian Donna Vekic, who led her back to a quarter-finals after a three-year creative crisis.
But Shriver also provided a topic of conversation on the sidelines of the tournament in Melbourne by drawing attention to an uncomfortable topic for the sport: delicate relationships between young players and their coaches. The legend speaks on the subject from his own painful experience – and calls for a rethink that would be drastic for the scene.
Pam Shriver calls for love taboo between coaches and players
Shriver believes romance between coaches and players should be taboo, especially young players.
"It's so accepted that something like this is happening. That has to change to 'No, that can't happen,'" the American said in an interview with Sydney Morning Herald and The Age: "Having seen so many generations of players struggle with the same issues, I really want players to have more influence in separating their private lives from their professional lives."
A separation that Shriver would have wished for in retrospect for her own life.
Shriver started dating a 50-year-old coach when he was 17
About a year ago, Shriver revealed that she had been romantically involved with her former trainer Don Candy for five years – beginning when Shriver was 17 and Candy was 50.
Shriver now describes her relationship with her coach as an "inappropriate and harmful relationship" based on a power imbalance she shouldn't have entered into.
Pam Shriver has won 21 Grand Slam titles in doubles
But it took her a long time to come to this realization: "It was an incredibly confusing time for me as a young person trying to find my way as a professional. As I got older, I realized how much this changed my relationship pattern. It affected everything." Shriver's later husbands — Disney attorney Joe Shapiro and James Bond actor George Lazenby — were also significantly older than her.
Shriver decided late on a public reappraisal, according to her own statements, she waited for personal reasons until her mother and Candy's future wife had died.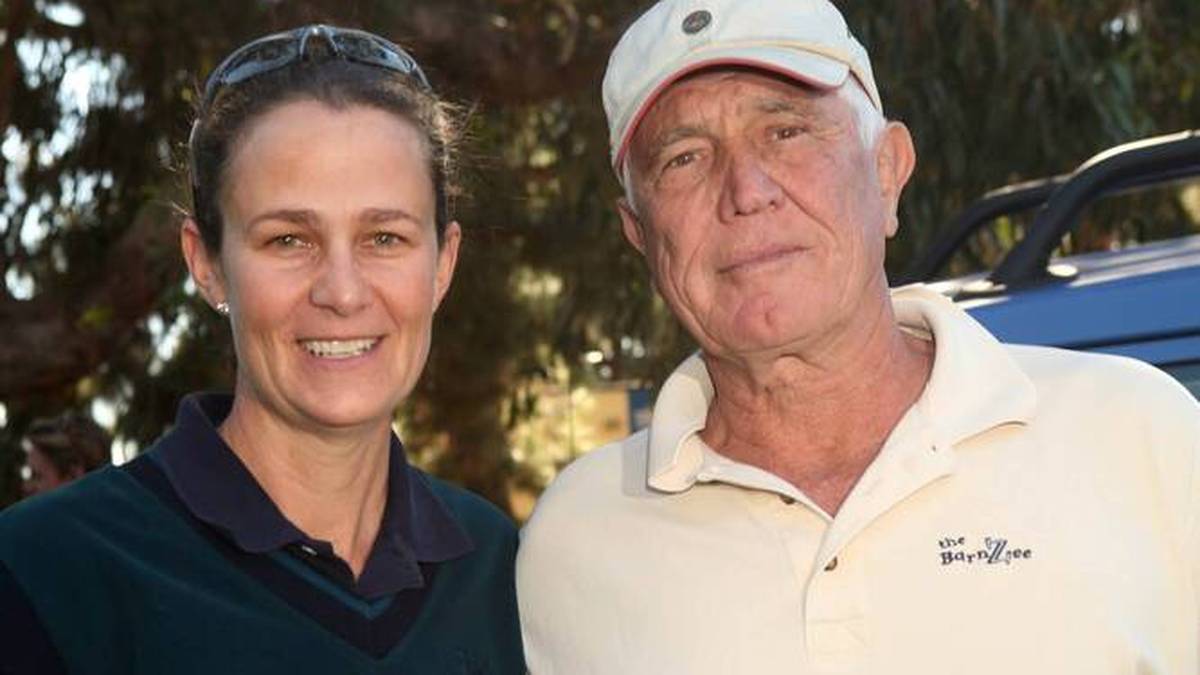 Pam Shriver was married to actor George Lazenby between 2002 and 2008
Spicy cases also in today's tennis
The mixing of professional and private relationships of dependency in women's tennis is a phenomenon for which there are various examples today.
For example, Petra Kvitova is married to her trainer Jiri Vanek, who has been coaching her since 2016 – Vanek is 12 years older, but only worked with her when she was an adult. More problematic is the case of Veronika Kudermetova, who said yes to her coach Sergey Demekhin five years ago. The Russian has worked with Demekhin since she was 15.
Shriver is not the only prominent protagonist in sports who sees a system problem with the topic. Victoria Azarenka also put her finger in the wound at the past US Open, referring to "vulnerable young women" who "are exploited in different situations".
The WTA federation has the issue in mind created the position of director of safety issues a few months ago, filled by sports lawyer Lindsay Brandon. Brandon is said to be planning policies and educational programs to "ensure a safe environment for young players," a spokeswoman said.
There is no talk of a strict ban on romantic relationships between players and coaches – which would be far more explosive.
Shriver wants Grand Slam tournaments to move forward
Shriver doubts the WTA is already doing enough to bring about the culture change it is calling for. "I don't know if they're all-in yet," she says – and also sees the organizers of the Australian Open, Wimbledon and the other Grand Slam tournaments as a duty.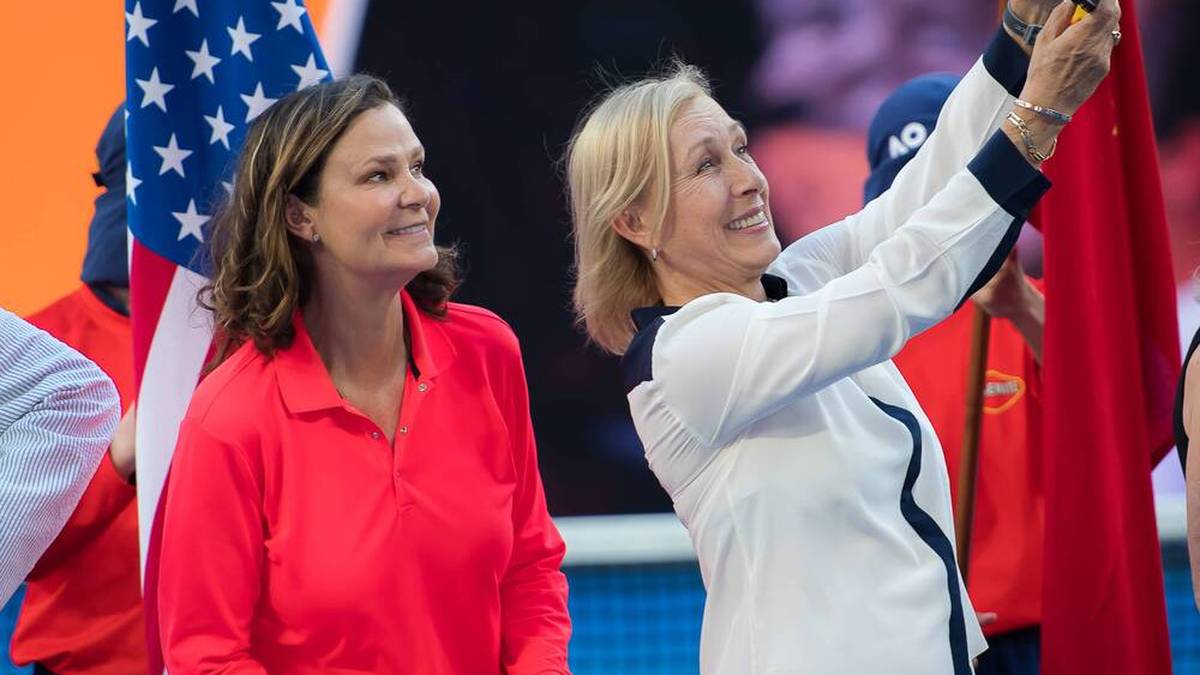 Pam Shriver and Martina Navratilova at a reunion in 2019
"I would like to see the four majors, who together have 12 important weeks on the calendar, take a step forward and take better leadership on this," Shriver said. "I think there are some real opportunities to do something move."
Shriver emphasizes that her goal is not to prevent romantic relationships. However, she urgently advises preventing the resulting dependency relationships – and, if the worst comes to the worst, then terminating the employment relationship.