Chemnitz – For the time being the last time they present themselves Niners to the local audience this Saturday evening. opponents in the fair Chemnitz are the Fraport Skyliners from Frankfurt/Main.
Six games abroad follow. On Tuesday the team of coach Rodrigo Pastore (50) has to go to Cholet/France in the Europe Cup, a week later to FC Porto/Portugal.
There are more away games in the BBL (Braunschweig, Würzburg, Crailsheim) and on the European stage (Craiova/Romania) until February 8th.
The Saxons have gained the necessary self-confidence for this strenuous program: three wins in a row. The fourth is to be run in from 6 p.m. against the Hessians (most recently with four bankruptcies away from home).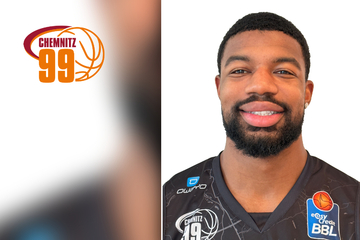 Niners Chemnitz
The new Niners Center is here! Power pack Osborne reinforces the Chemnitz team
Interesting: With Arnas Velicka (23), Mindaugas Susinskas (27, both Chemnitz), Laurynas Beliauskas (25) and Einaras Tubutis (24, Frankfurt) four Lithuanians are on the floor.
"We played well in Rostock for long periods, but we need to be more consistent in our performance," said Pastore after the most recent one 96:81 with the BBL promoted. For the first time this season, the Argentinian was able to compete with a full band.