In the American Basketball League, the Boston Celtics in the NBA defeated the Los Angeles Lakers 125-121 in overtime.
The NBA continued with 11 matches. The match between the Celtics, which has the highest winning percentage in the league, and the Lakers, which struggled to play in the Western Conference, was the scene of great contention.
The host Celtics won 125-121 in extra time in the match, which went into overtime with a score of 105-105.
LeBron's 41 points failed to prevent defeat
Jaylen Brown 37 points, 9 rebounds for the Celtics; Jayson Tatum had 30 points, 11 rebounds and Malcolm Brogdon 26 points and 6 rebounds.
Completing the game with 41 points, 9 rebounds and 8 assists for the Lakers, LeBron James' performance was not enough to win.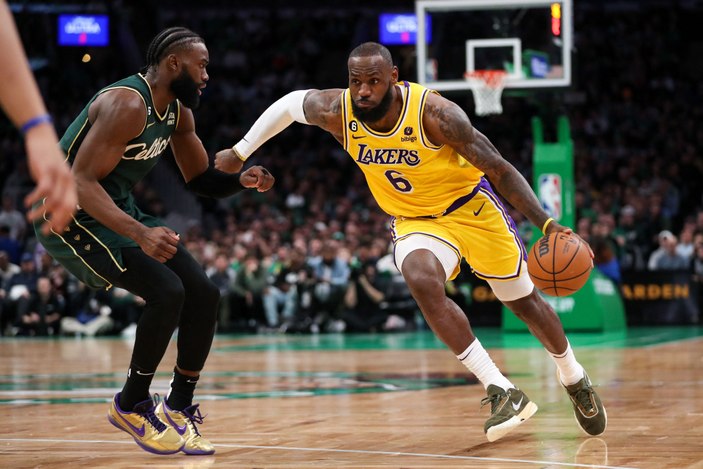 Embiid scored 47 points
The Philadelphia 76ers-Denver Nuggets battle brought the league's two star center Joel Embiid against Nikola Jokic. The Eastern Conference's 2nd-place 76ers won their game against the Western Conference leaders Nuggets 126-119 in front of their audience.
Embiid 47 points, 18 rebounds, 5 assists, 3 steals; James Harden also scored a "double double" with 17 points and 13 assists.
On the Nuggets side, Jokic has 24 points, 9 assists, 8 rebounds; Jamal Murray had 22 points, 6 assists and Michael Porter 20 points and 6 rebounds.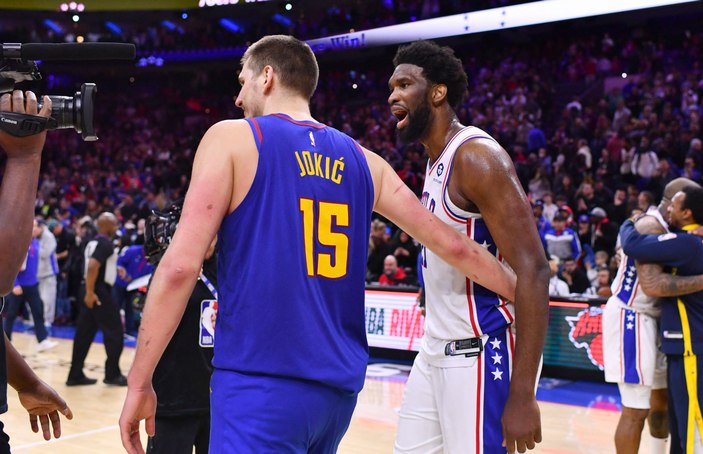 Results of the night in the NBA:
Philadelphia 76ers-Denver Nuggets: 126-119
Brooklyn Nets-New York Knicks: 122-115
Orlando Magic-Chicago Bulls: 109-128
Detroit Pistons-Houston Rockets: 114-117
Atlanta Hawks-Los Angeles Clippers: 113-120
Minnesota Timberwolves-Sacramento Kings: 117-110
San Antonio Spurs-Phoenix Suns: 118-128
New Orleans Pelicans-Washington Wizards: 103-113
Boston Celtics-Los Angeles Lakers: 125-121 (uzatmada)
Utah Jazz-Dallas Mavericks: 108-100
Portland Trail Blazers-Toronto Raptors: 105-123