Laura Kallinger crowned herself Austria's strongest u23 fighter in her weight class on Sunday in Wattens in Tyrol. After a not yet optimal first fight, which Laura won safely, Laura got better and better and fought her way from victory to victory until she was in the final.
Shortly before the final while warming up, there was a moment of shock: Laura caught her toe unfavorably on the mat and tore a deep hole between her toes. Laura gritted her teeth and an extremely exciting finale began. Laura fought very well, but her opponent from Tyrol also showed her skills. As the fight progressed, Laura took control more and more and was able to decide the fight in her favor with a remarkable Ippon (full point).
Congratulations on the Austrian championship title in the u23!
Ps: The injury was then examined in the hospital and we hope that Laura will be able to compete pain-free at the European Cup in Lignano this weekend J
Unfortunately, our second starter Robert had a not so good day. In the first fight, Robert lost to the favorite in his weight class. The second fight was a very even fight, with the better ending for Robert's opponent. Nevertheless, Robert showed what he's capable of and now it's time to keep training diligently so that we can get back on the road to success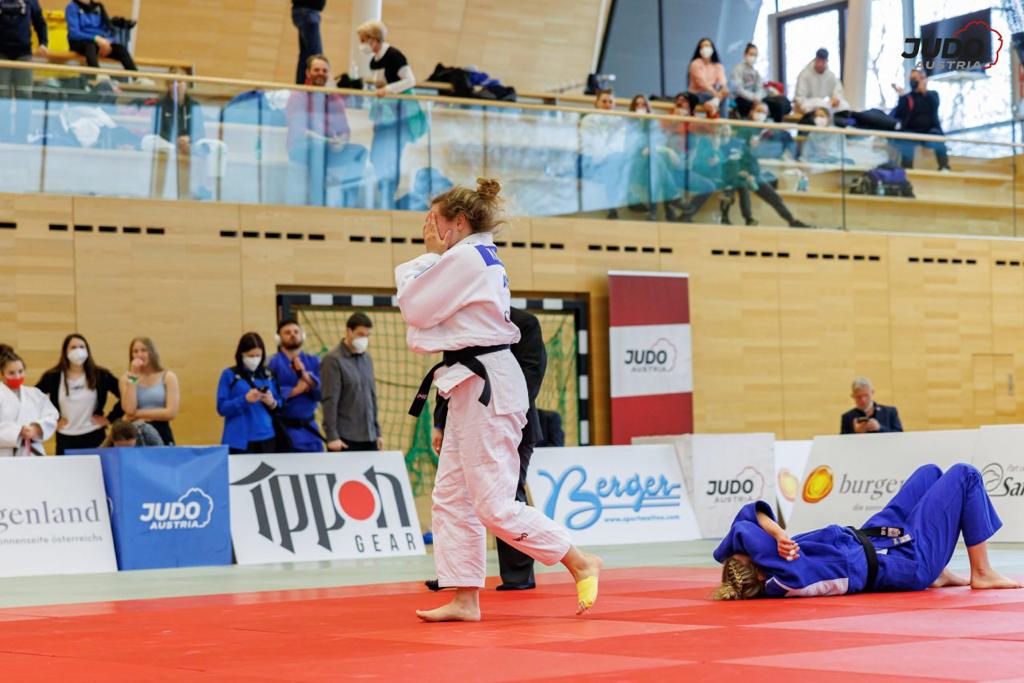 0 Likes254 Views