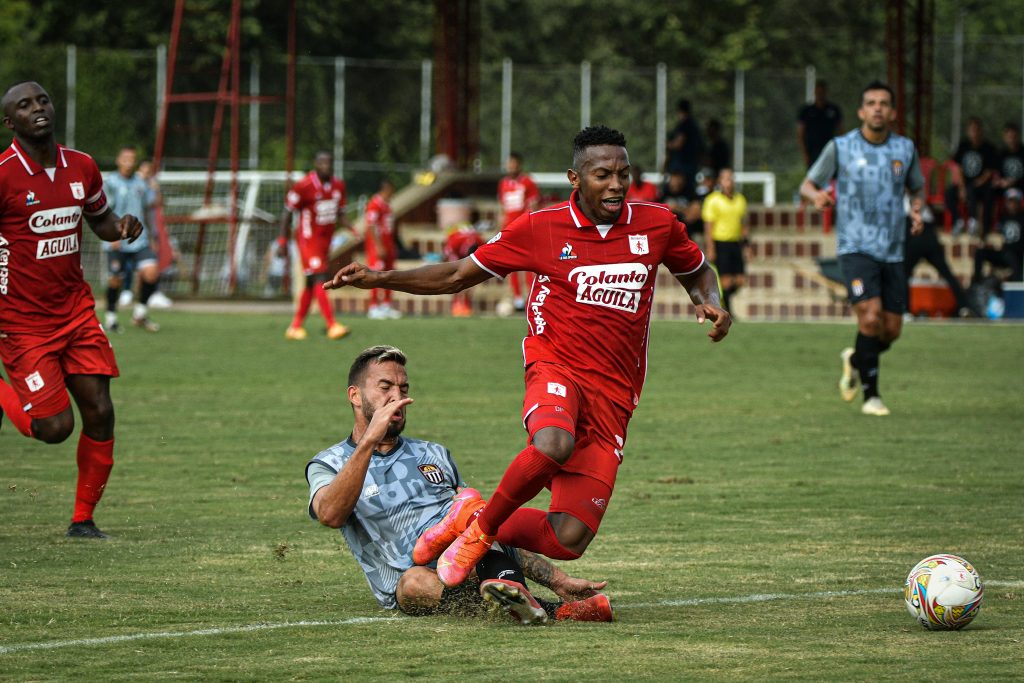 This Thursday, January 19, those led by Alexander Guimarães played the second preparation game prior to the start of the BetPlay League that will start next Thursday in Ibagué. The Scarlet box repeated the payroll with respect to the last game. He formed with: Diego Novoa; Brayan Vera, Kevin Andrade, John Garcia, Esneyder Mena; Luis Paz, Franco Leys, Iago Falque; David Contreras, Carlos Darwin Quintero and Facundo Suárez at the Cascajal Sports Venue.
The initial stage was back and forth, with possession for both teams. The first score came after a collective play between Darwin Quintero and Facundo Suárez who, initially, unloaded the pass to Luis Paz. The midfielder chipped the ball before the rival goalkeeper left and opened the scoring with great definition.
In the complementary part, despite the intentions of the Venezuelan team to reach a tie, América did not have much trouble in the defensive zone and secured the result with two more goals. The second score came from 12 steps. After a foul on Esneyder Mena in the opponent's area, Facundo Suárez stood in front of the ball to take the maximum penalty and hit the goalkeeper's right post with power to send the ball into the back of the net. The final result was determined by Juan Camilo Portilla, who entered late on and, with an excellent shot from outside the area, sealed the 3-0 score.
FINAL RESULT
America 3-0 Carabobo FC
Goals: Luis Paz, Facundo Suárez (P) and Juan Camilo Portilla