(Reporter Kim Ji-soo of Xsports News) Korean women's badminton ace Ahn Se-young (21, Samsung Life Insurance) won the 2023 Indonesia Masters Badminton Championships.
World No. 2 Ahn Se-young beat Spain's Carolina Marine, world No. 9, with a set score of 2-1 (18-21 21-18 21-13) in the women's singles final of the tournament held in Jakarta, Indonesia on the 29th (Korean time) to reach the top. went up
Ahn Se-young gave up the first set, but brought the flow with three consecutive goals in the second set 13-13. I was chased by 19-18, but I made the set score 1-1 while maintaining my concentration.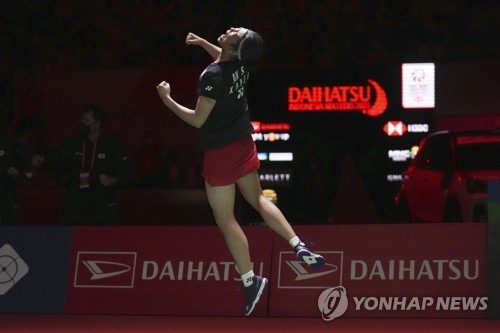 Ahn Se-young, who gained momentum, laughed even in the third set. After taking the lead with 4 consecutive points at 10-10, after a leisurely game operation, he defeated Marine by 8 points and lifted the championship trophy.
Ahn Se-young also reached the top at the 2023 India Open badminton competition on the 22nd. After defeating world number one Akane Yamaguchi of Japan to lift her first trophy of her stepbrother year, she had another win within a week.
Ahn Se-young, who has won international competitions for two weeks in a row, is scheduled to return home on the 31st.
Photo = AP/Yonhap News
Reporter Kim Ji-soo [email protected]