Bonn – fans of the Telekom Baskets Bonn watch out! As of now, the brand new Jersey for the 2022/23 season available.
Also for them Champions League a special edition was made, which you can order now.
We introduce you to the new jerseys.
While TJ Shorts II, Leon Kratzer and Co. have already achieved 10 victories with their new jerseys, fans still had to be patient.
Now the time has finally come and you can do it Telekom Baskets Bonn jersey buy for the 2022/23 season.
Briefly about the design: Especially the lines that cross in the shoulder area and combine to form a basketball net look really cool. The word "Bonn" can be read in large letters on the trousers.
You can even personalize the jerseys:
with patch of the BBL
with player number
own flocking
You can order the stylish jersey in white, magenta and black directly from the Telekom Baskets Bonn online shop.
The team has also come up with a special design for the Champions League.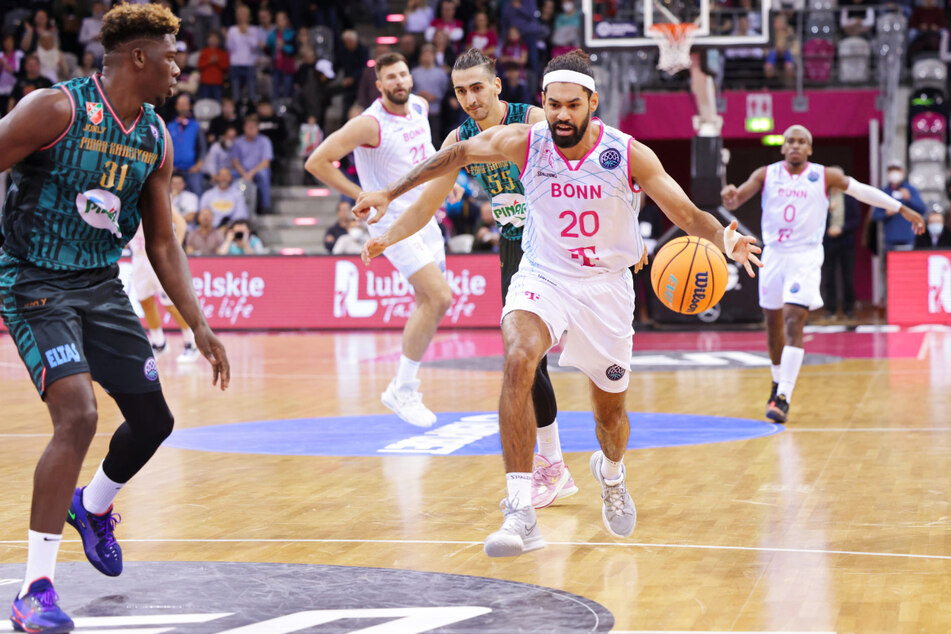 This has never happened before: For the first time in the history of Telekom Baskets Bonn, a color other than white, magenta or black can be seen on the jersey.
The lines on the special edition are kept in turquoise-blue, based on the colors of the Champions League.
"Bonn" is also written in large letters on the front to present the city as a statement in Europe as well.
If you want the new special edition, you should also order directly from the Baskets online shop and wear the jersey for the next home game in the Telekom Dome.