Bijltjesdag at the World Cup football. After the Red Devils, the Mannschaft was also kicked out of the tournament. Germany won a blistering match against Costa Rica, but saw Japan beat Spain. The return ticket to Berlin can be ordered.
The group of death has lived up to all expectations. Germany hovered between hope and despair for ninety minutes, but finally has to go home. What a great sledgehammer blow for the Mannschaft. Before we continue the story of the game, first this: It was a great game! Not only from Germany and Costa Rica, also from Stéphanie Frappart. The Frenchwoman is in the history books as the very first female referee at the World Cup. Her Brazilian and Mexican assistants also made a great impression.
Who also made a great impression was 19-year-old Jamal Musiala. What a wonderful footballer that superstar in the making of Bayern Munich is. And it's not even twenty. What should it be in two years' time when the European Championship takes place in Germany? Speed, rhythm changes, technical ingenuity. To get jealous. Don't you, supporters of the Red Devils? Only his goal was missing.
Germany started this World Cup dramatically with a defeat against Japan. But as Japan itself stumbled against Costa Rica, the Mannschaft still had its destiny in its own hands. If Spain would fulfill its task against Japan and win, a victory would also be enough for the Germans to advance to the 1/8th finals. After ten minutes everything in Group E was decided. Spain did what it had to do and Germany also started at a breakneck pace. Ten minutes had passed when Gnabry worked Raum's cross past a diving Keylor Navas. Gnabry dashed behind the leather and urged his buddies to return quickly. Suppose Japan were to achieve the impossible, then Germany would need goals, many goals. It was going to be such a night.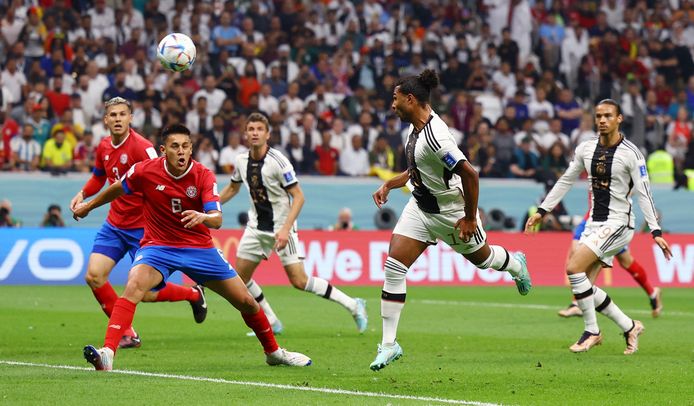 Germany was really a steamroller those first twenty minutes. Musiala dribbled everything and everyone in the box, but saw his attempt blocked in the last instance. Flick's troops quickly wanted complete certainty about the three points and Goretzka also took his chance. Navas made a nice save on his header. The double lead failed to materialize and the Germans took their foot off the accelerator. Germany rested on its laurels, never a good idea. The striker who is missing a front tooth, Niclas Füllkrug started on the bench, but had to come to the aid of his country again.
Suddenly bad news came from the Khalifa International Stadium. In a few crazy minutes, Japan had turned the game against Spain completely upside down. The Germans looked at the scoreboard with desperation in their eyes. In this standings, only a cartload of goals kept the chances of qualification intact. But then, of course, Germany had to win first. Because Costa Rica grew into the game and 'Los Ticos' started to believe in a stunt. Neuer saved another Campbell header, but had no chance against Tejeda's rebound.
Those Costa Ricans, who were still the laughing stock of the World Cup after the Spaniards, were suddenly one goal away from qualifying. Germany straightened its back, but Musiala hit the post twice. On the other side, the unthinkable happened. On a free kick, Vargas fumbled the ball between Neuer's legs. Costa Rica in seventh football heaven. Just a moment because Kai Havertz almost immediately took care of the 2-2 and the 3-2. Füllkrug even made it 4-2. Too little, too late. Spain's better goal difference kills Germany. A pyrrhic victory for the Mannschaft, who will go out in the group stage for the second World Cup in a row. Unglaublich!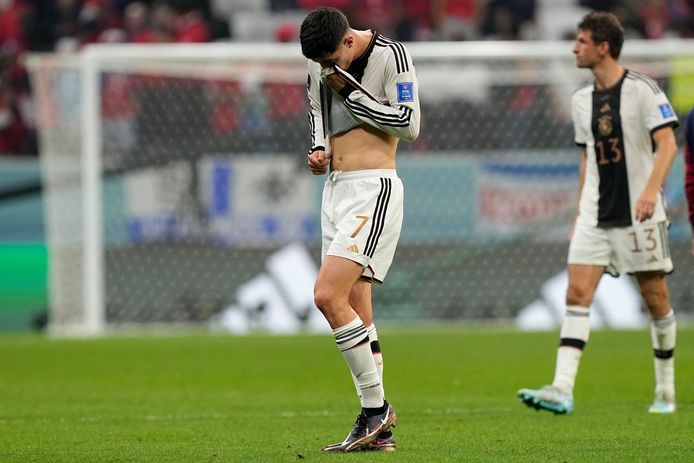 Flick stays on post: "I'm having a good time"
Hansi Flick might have imagined his first major tournament as a German national coach differently. Just like four years ago, the 2014 world champion has to drop off after the group stage. "Of course the disappointment is great, we have to process that first," Flick responded. "I am not speechless. I can rate this game pretty well. I was really angry after the first half. The way we made the opponent strong through sloppiness was not possible. We had endless chances to score three or four goals."
"The elimination was not decided today, but 20 minutes against Japan were deadly. We could also have made it 2-1 against Spain. We have not been efficient in this tournament," continued Flick, who indicated that he wanted to stay on as national coach. "I'm having a good time. We have a good team with promising players knocking on the door."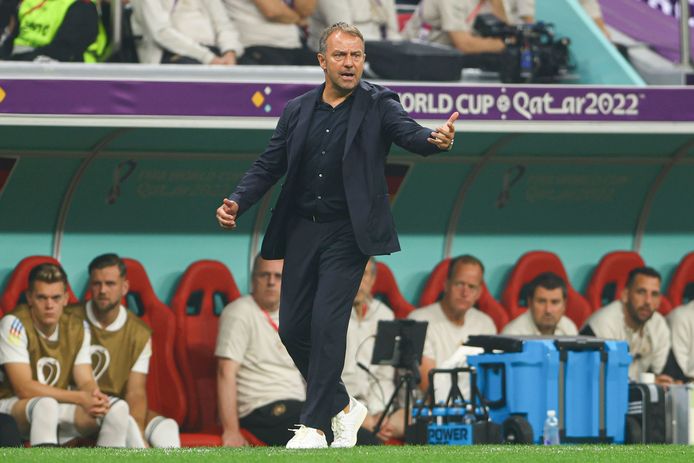 Neuer remains international, Müller seems to be saying goodbye
Germany captain Manuel Neuer has ruled out stopping at the Mannschaft. He confirmed this shortly after the World Cup elimination. "As long as I get selected and show myself with my performance, I can rule it out," said the 36-year-old Bayern Munich goalkeeper. "Obviously we are all frustrated and that is hard for us to process. That is obvious."
Thomas Müller, on the other hand, seems to have announced his retirement as a German international after the early elimination at the World Cup. The 33-year-old Bayern Munich player spoke to ARD of an "absolute catastrophe" and then addressed supporters at home by looking into the camera and saying thanks.
"If this was my last game, I want to say something to all our fans who have supported me for years. I have always tried to give everything on the field. I thoroughly enjoyed it and we had incredible moments. I did it with love. Many thanks for that," said Müller, who became world champion with his country in 2014.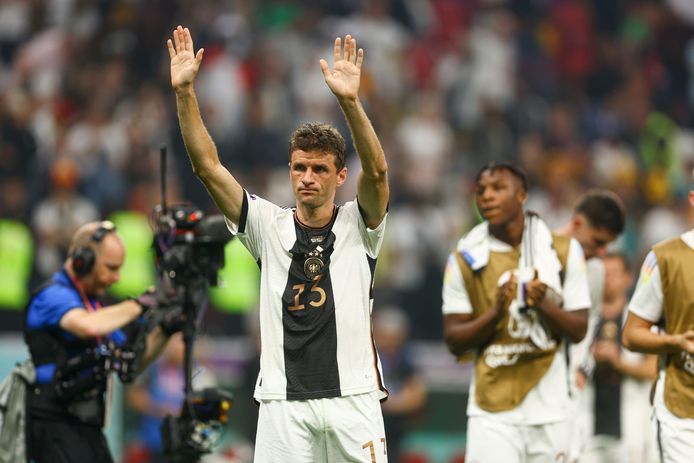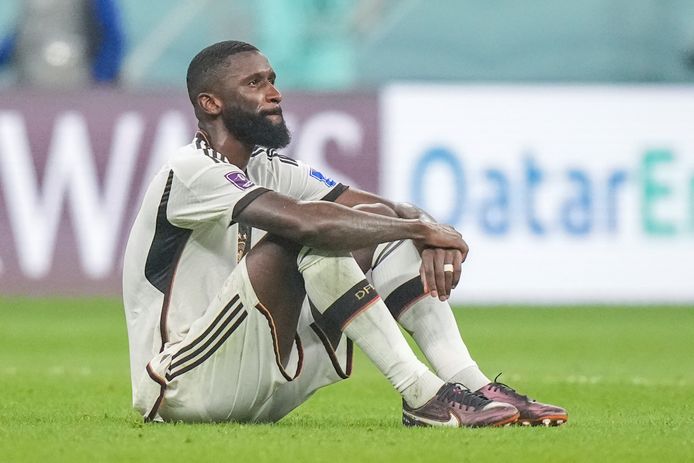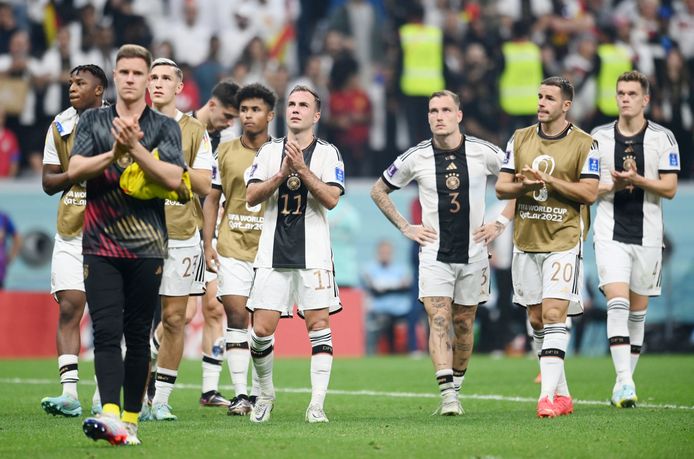 Free unlimited access to Showbytes? Which can!
Log in or create an account and don't miss a thing of the stars.

Yes, I want free unlimited access