(China, Shenzhen, December 13, 2022) — American street fashion brand bossini.X KIDS, following its debut at the 2023SS Shenzhen Fashion Week KIDS WEAR children's wear launch conference, this time it released a new spring and summer blockbuster, showing the innocence of children , Mischievous nature. The lights are ready, the cameras are ready, let's play together!
Since Bossini joined Viva China Group, Mr. Li Ning, chairman of the group, and his team have worked under the leadership of the group. Through the exploration of youth culture, Bossini has launched a brand new positioning of bossini.X with American street fashion style. bossini.X KIDS, as a street fashion children's wear brand under bossini.X, continues X's consistent American street fashion style, and is committed to showing the infinite vitality of X's young players, releasing the nature of small players, and creating a free, diverse and inclusive unbounded creative dressing style. bossini.X KIDS's new season spring and summer blockbuster is based on the creative theme of #X Player#, inspired by the sci-fi game movie "Ready Player One", around the setting of the protagonist X Player, by unlocking a series of trendy sports culture: DJ, hip-hop, rap, hip-hop , parkour, baseball, surfing, etc., enjoy the cool and colorful multi-dimensional world, and finally become the concept of the top street X-PLAYER, and launched two series of "X Fun Player" and "X Fun Player".
Player X: Fun and fun
The first stop, X players come to the world of music play, music will always be their energy supply station. bossini.X KIDS uses a series of spring blockbusters to show how the little stars of Coldplay X open their brains and explore the infinite possibilities of the future in the industrial castle. It is the mysterious key to open the supply station. Now let's enter the Lewan world together, unlock the magic of music and enjoy springtime, and feel the infinite energy of X players.
Brand-new technology, accumulating street tide energy
bossini.X KIDS launched baseball jackets, windproof jackets, denim jackets and other items suitable for early spring. The soft, comfortable and light materials make the shape free and full of texture, without losing the windproof and warm effect, so that every trip of X players is unlimited. , activities more freely. With grass green, blue, lavender and other spring and summer popular colors as the main tone, it creatively uses embroidery, reflective printing and frying techniques, and matches the brand LOGO full-print design to help X players express their street fashion attitude in exclusive language.
Personalized spraying, play with dynamic colors
Drawing inspiration from street hip-hop culture, the 2023 spring and summer spray-dyeing series uses vibrant green and blue to release innocence and vitality, and integrates the brand to launch a new IP image "Le Wan", creating cool items with cloud-pattern spray-dyeing techniques. The items all present a dynamic color like a rhythmic note, showing their individual charm, launching core items such as jackets, T-shirts, shorts, dresses, etc., to accompany X players to spend a fresh and refreshing spring day and play freely.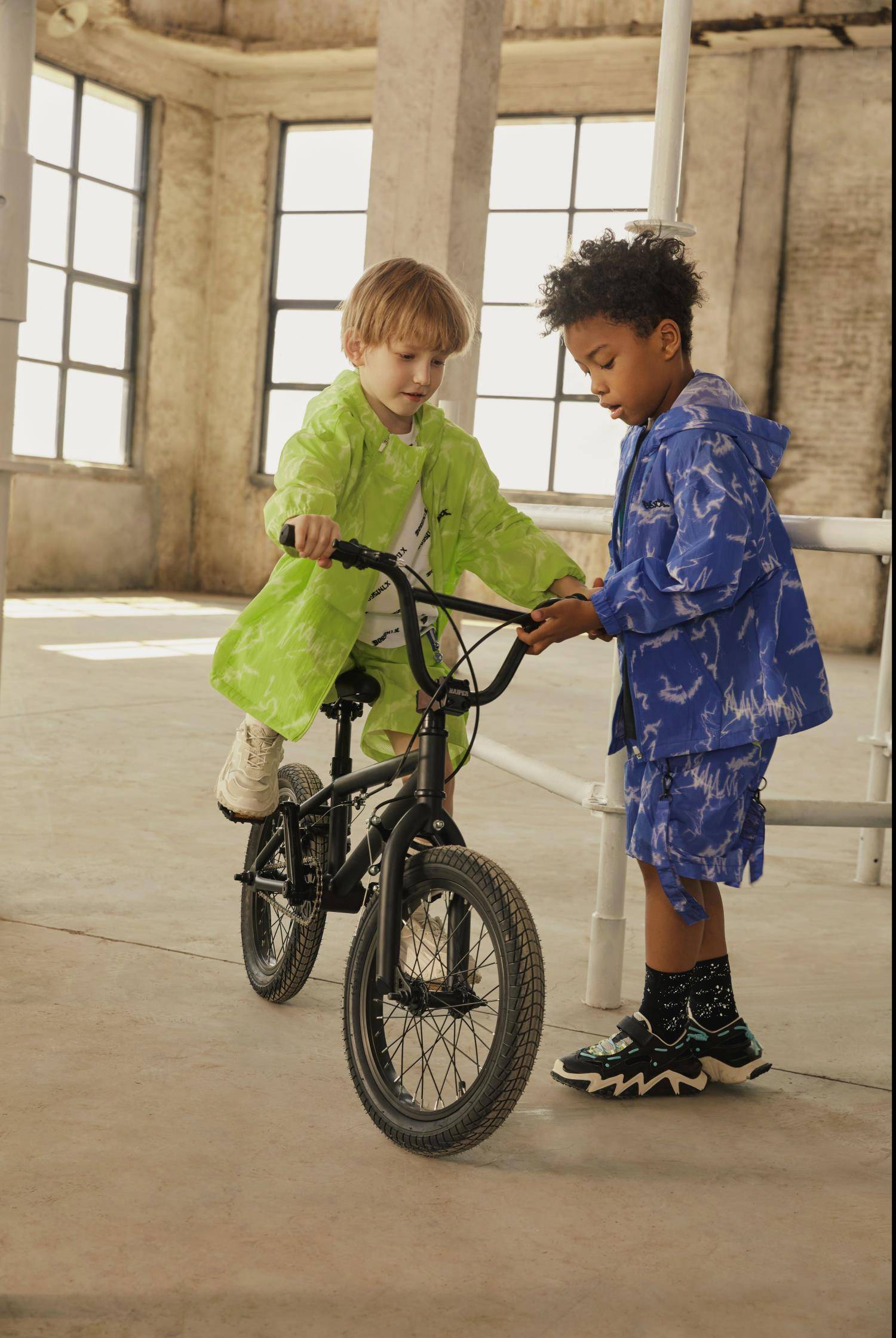 Denim capsule series, playing with American style
In addition, bossini.X KIDS combines the current trend elements and uses the brand square checkerboard Monogram to embellish denim denim, making it more dynamic, retro and childlike. At the same time, a series of core items including retro baseball shirts, shirts, jumpsuits, skirts, bags and other accessories are launched in combination with appliqué embroidery and embroidery. This series will also continue throughout the spring and summer series, providing trendy children with Daily trendy outfits with more diversified choices and multi-scene application.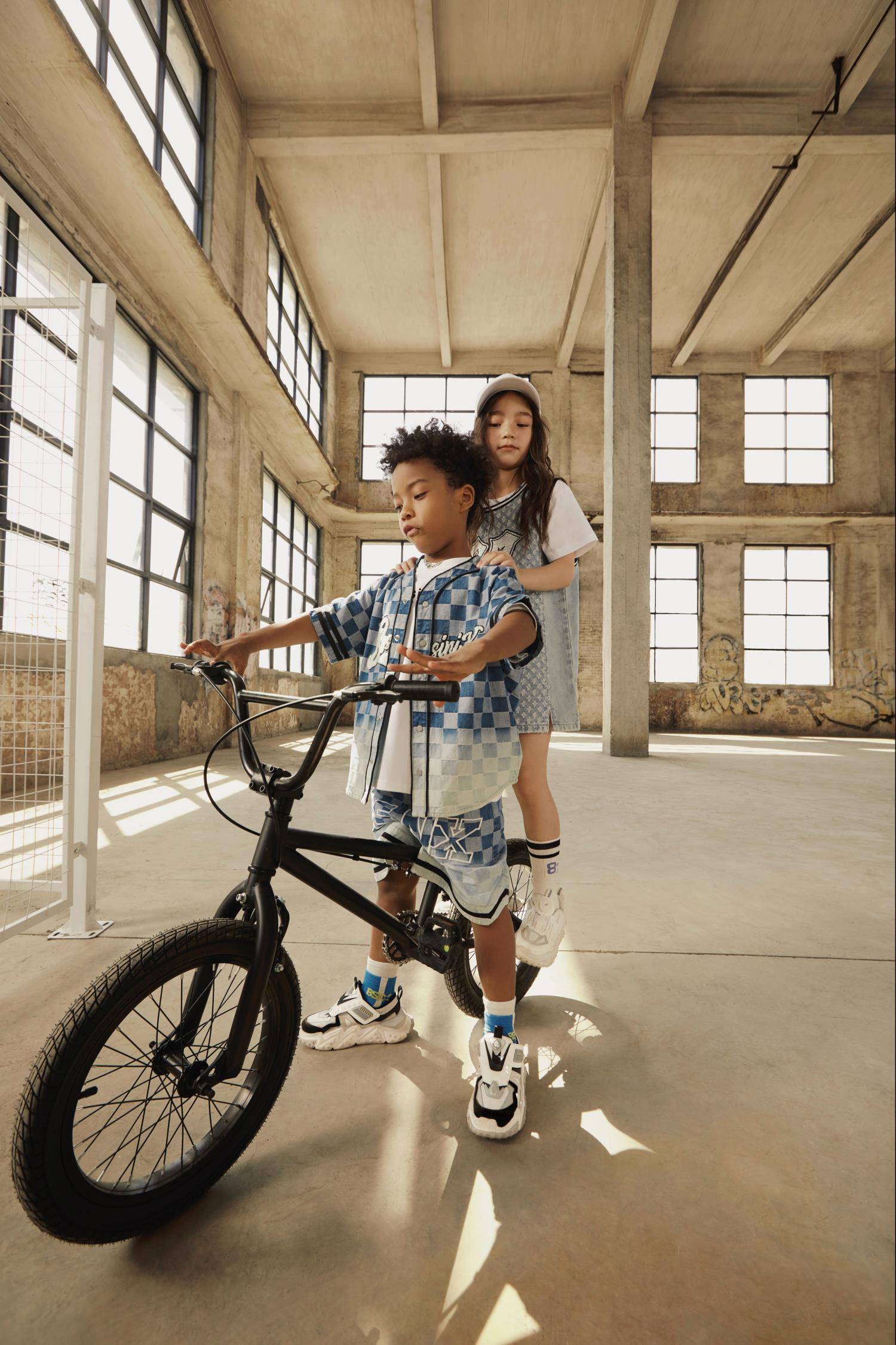 Player X: Walk Free
The hot summer has never been a reason for X players to explore the world. After the energy supply is completed, the X little stars are all eccentric, confident, and full of personality. The dual competition of mental and physical strength, fully experience the new urban trend sports culture: a high-energy hip-hop party, baseball that can be played at any time without any constraints, or scooters, roller skating, and Frisbee. No matter where, the bossini.X KIDS brand will accompany X players to play unrestrainedly, helping them release their wild nature and challenge themselves.
Integrating new sports, showing "fun" and playing with nature
Face the hot weather, but also let yourself dress cool. This summer, bossini.X KIDS uses fashionable and breathable tailoring design and refreshing and comfortable fabrics to let X players running in the city streets feel the cool summer wind and become cool people. Drawing inspiration from the new urban trend sports culture, the bossini.X KIDS brand has released new products such as sunscreen jackets, full-print shirts, baseball suits, and dresses suitable for summer. In terms of color, classic black and white is used to highlight the low-key texture, and at the same time, more color matching methods are unlocked, so that simple summer outfits have a different visual effect.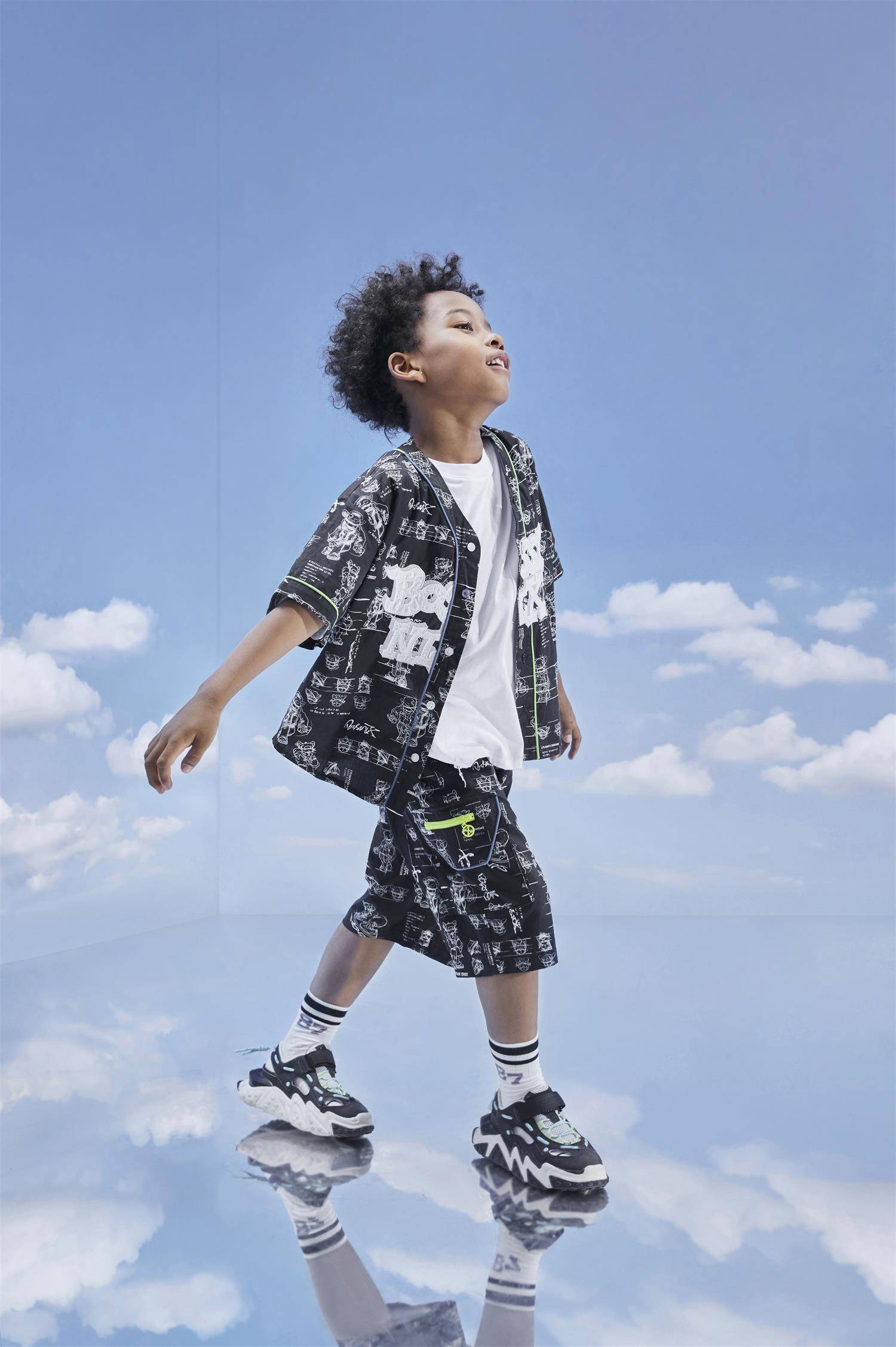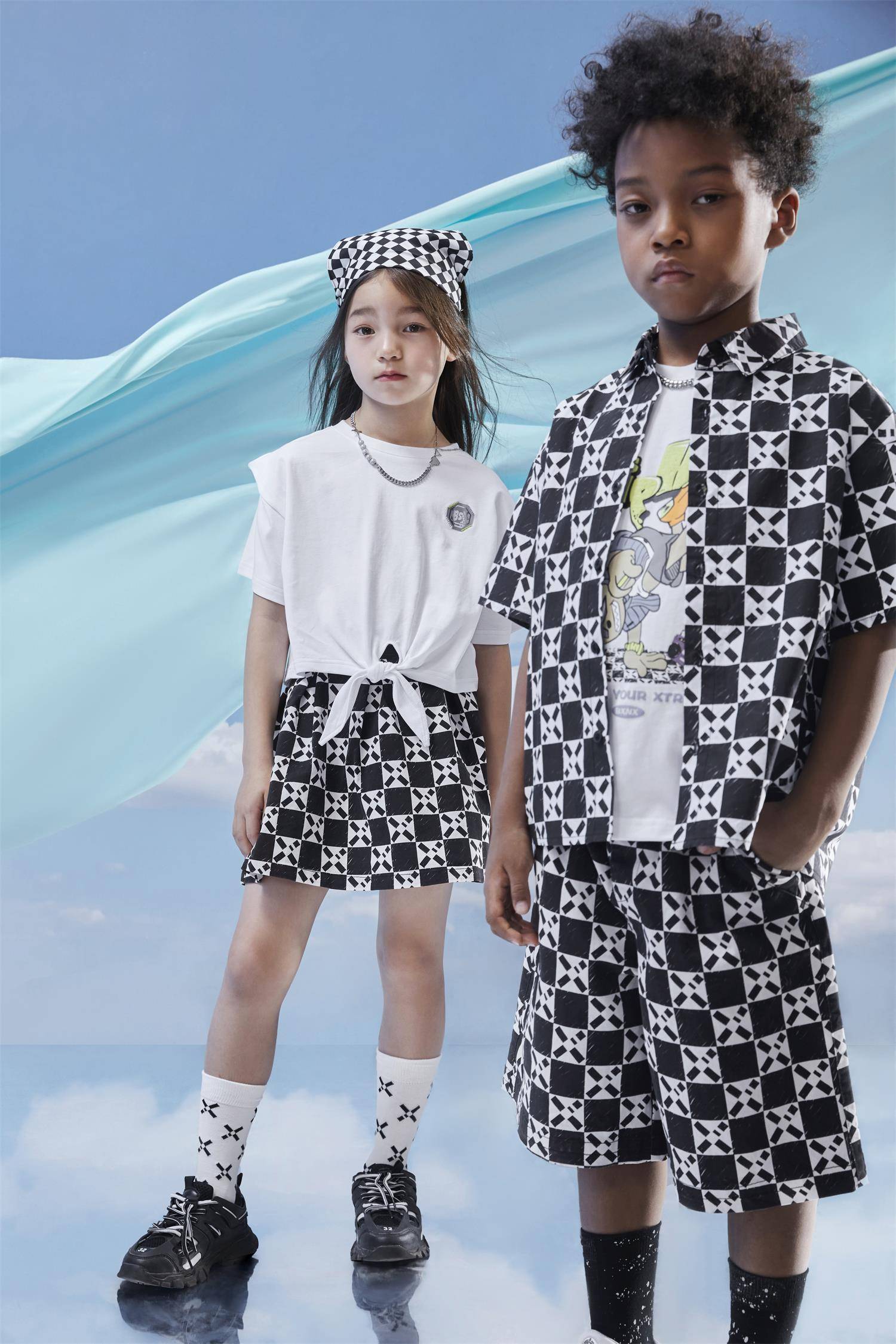 Oversize's version combined with crisp craftsmanship, fashionable and stylish, not easy to deform, easy to wear without restraint, simple yet high-end complete set to meet the daily wear of trendy X players, helping trendy children to freely shuttle between the fun world, Unlock the winning rules for going out in spring and summer.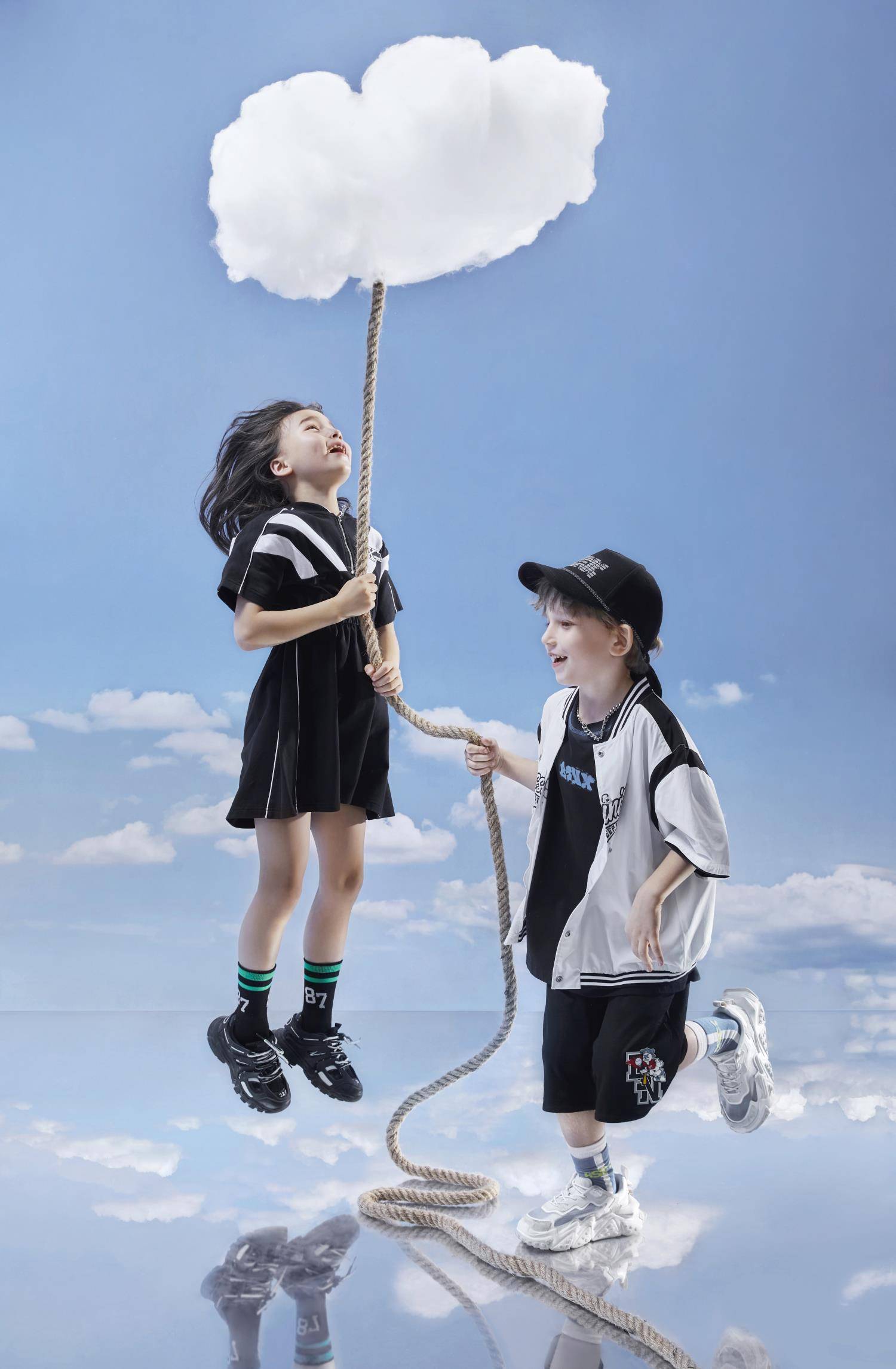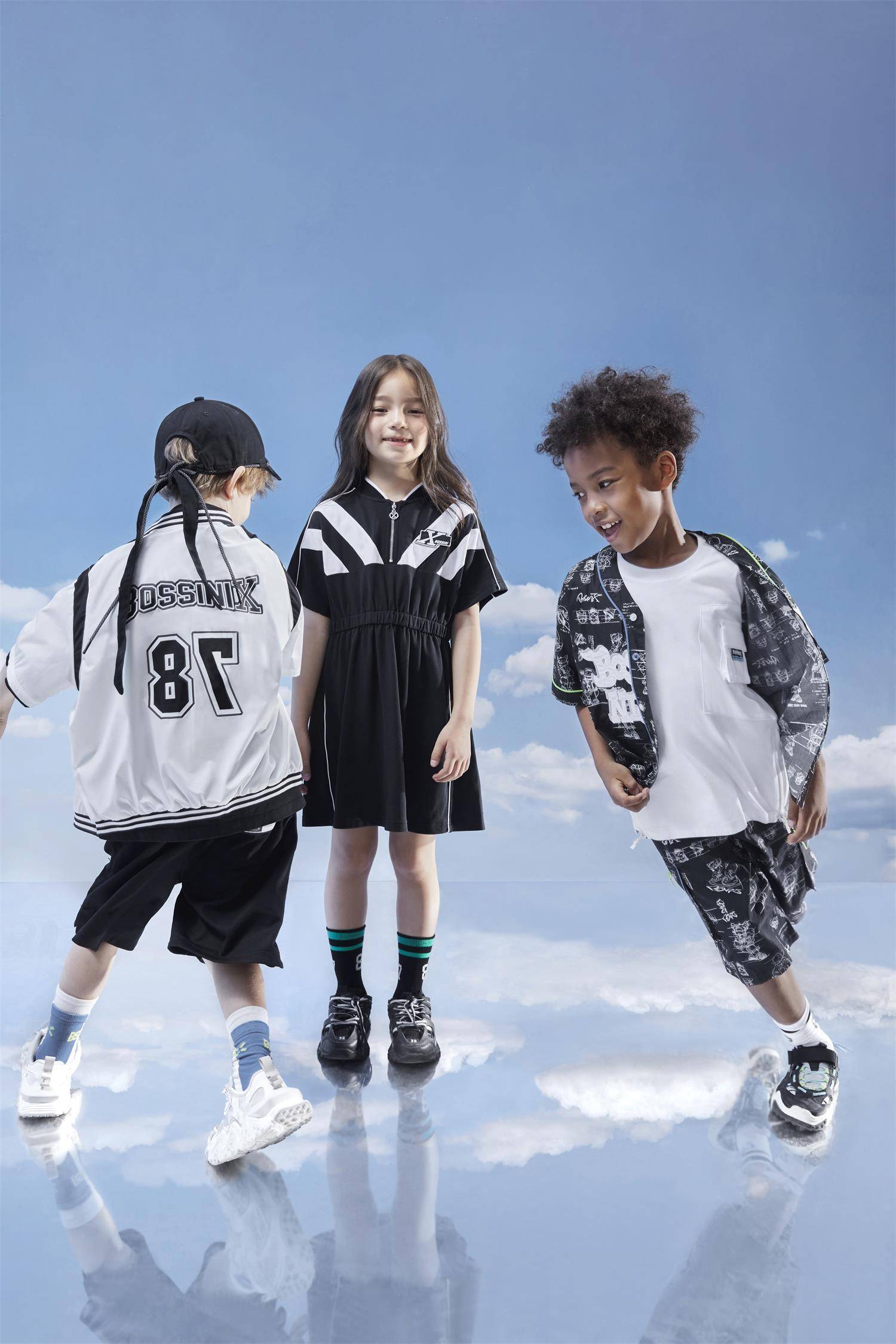 Cycling capsule series, shining forward
bossini.X KIDS, which flows the cycling cultural genes, launched a new national bicycle capsule series this time. This series also adopts vibrant colors such as grass green and lavender purple. It is based on sports and leisure style and combines classic school team elements with modern American style. , using comfortable fabrics with a loose silhouette, released a series of core items including POLO shirts, T-shirts, shorts, etc. suitable for spring and summer cycling, showing the combination of cycling sports and American leisure trends, adding to the charm of X players Cool texture.
The 2023 spring and summer series is now on the market, and can be purchased through bossini.X KIDS brand offline stores and bossinikids Tmall flagship store.
bossini.X KIDS
bossini.X KIDS is a street fashion children's clothing brand under bossini.X. It continues X's consistent American street fashion style to create energetic equipment for the new generation of cool dimensions, guarding KEEP REAL innocence and releasing the infinite vitality of X-KIDS. For more information , please visit: www.bossinix.cnReturn to Sohu to see more
Editor:
Disclaimer: The opinions of this article represent only the author himself. Sohu is an information release platform, and Sohu only provides information storage space services.