He got injured, missed a desired transfer, briefly lost his starting place at Club Brugge and missed a match because he was removed from the selection. And yet Noa Lang got a place in the World Cup selection of the Dutch national team. An interview with the 23-year-old attacker, who never seems to doubt himself. "A few minutes can be enough to break open a game."
Dinsdagavond landde Lang met Oranje in Qatar, maar hij had er al maanden kunnen zijn. "Er was afgelopen zomer interesse van een club uit dit land, maar ik ben veel te jong om hier te spelen", vertelt hij. Glimlachend: "Alleen voor het WK ga ik naar Qatar."
Dat hij naar het WK zou gaan, leek verre van een zekerheid. Al voelde dat voor Lang anders. Hij was vrijdagochtend bij zijn club Club Brugge toen duidelijk werd dat hij een plek kreeg in de 26-koppige selectie van bondscoach Louis van Gaal. "De afspraak was dat de spelers die afvielen uit de voorselectie tussen half negen en tien uur gebeld zouden worden door de bondscoach. Het was als bij een examenuitslag. Ik grapte nog tegen ploeggenoten dat ik mijn telefoon niet in de gaten hoefde te houden."
Toch was hij gespannen. "Als klein jongetje keek ik al naar het WK met het idee dat ik daar ook ooit wilde staan. Toen vrijdagochtend bleek dat dat werkelijkheid werd, was ik zo blij. Ik heb meteen mijn ouders gebeld en daarna vrienden. Tranen? Nou, op de club was daar niet echt plek voor. Maar het deed wel veel met me."
'If only you knew'
He enforced it himself, says Lang, who made his debut in Orange a year ago. In June, he took a big step towards Qatar with his first international goal against Wales, but in September he missed the last matches of the Orange for the World Cup due to an ankle injury.
"During that period I had contact with the national coach via FaceTime and I heard that he still had confidence in me. I also always showed myself in the Orange squad when I got minutes. As a result, I was confident on Friday that I would reach the World Cup selection would be in. Secretly I might even have expected it a bit."
That expectation was not there in Belgium, certainly not after Lang had fallen outside Club Brugge's base in October. "I read that I seemed to be able to forget the World Cup. And that the chance that I would make it to Qatar was getting smaller and smaller. The media is taking it all over from each other. And in the meantime I thought: you should know. Maybe people are enjoying also a bit of such news, especially with me."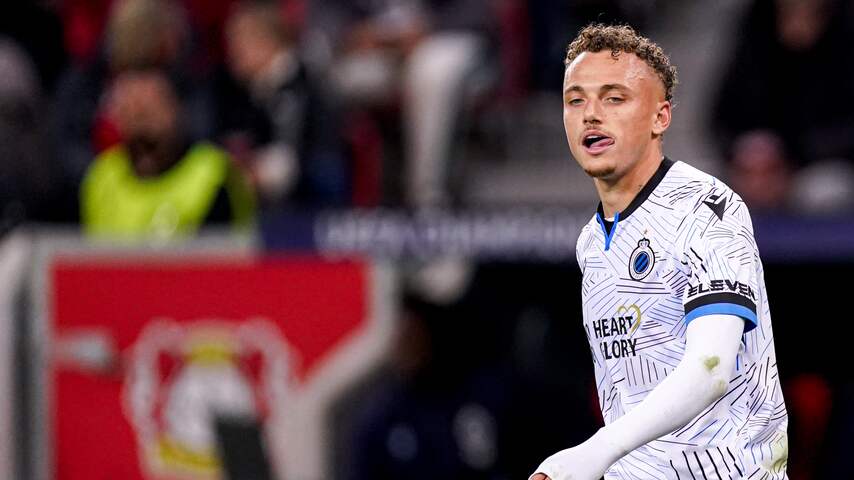 'I put everything aside'
For example, there is almost always something going on around Lang, who exchanged Ajax for Club Brugge more than two years ago. The creative attacker grew into one of the best players in the Belgian league and is perhaps the last to deny that. He was ready for a step up. That is why he announced in June in a high-profile interview in the newspaper The last news his departure from Belgium, despite a contract with Bruges until mid-2025.
Lang had nothing more to learn in the Jupiler Pro League, he said. He had made football in Belgium "hot" and now he was going to leave for a very nice, big club. But five months later he still plays at Bruges.
"I really wanted to leave, but then I tore off my ankle ligament in the middle of the transfer period. In the last days before the deadline, there was still interest from clubs. Not only from Qatar, but also from the major leagues."
Volg nieuws over Oranje
Receive notifications of important developments around Oranje
"I put all those offers aside. Things like that don't come out quickly, but people should know. The clubs didn't put the right amount on the table for Bruges either and I had already decided for myself that I wanted to stay A new club should feel perfect and it wasn't. At Bruges I know what I have, I'm not just going to leave that behind me."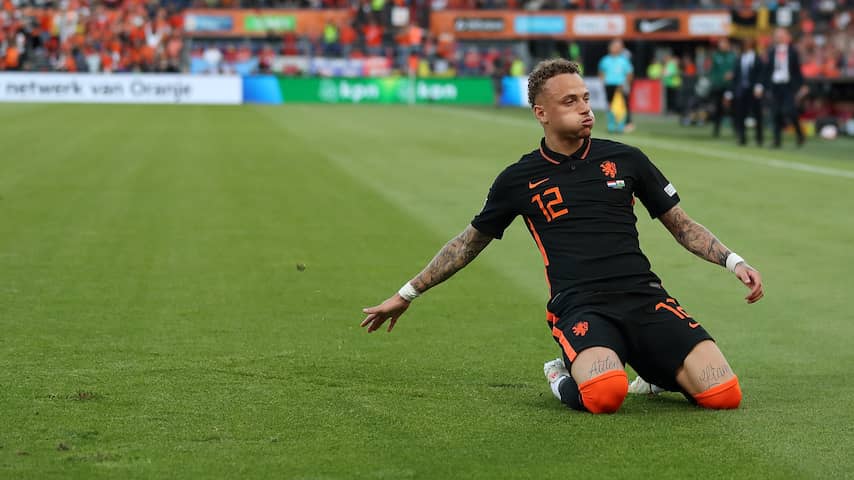 'I was held back by the coach's choices'
Partly due to the lack of a transfer, it has been mentally tough months for Lang at Bruges. "When I was injured, my thoughts already went to the World Cup. I feared that that would be in danger, but after six, seven weeks I was back. After that it went with ups and downs at Bruges. I wanted to be decisive right away, but it couldn't."
Initially, under trainer Carl Hoefkens, Lang did not get further than raids. "I was held back by the coach's choices, that's how it felt. I was even kicked out of the selection once: I wasn't there against Anderlecht." What exactly happened, Lang leaves in the middle. "It has now been resolved, that is the most important thing. The trainer is fine again."
Lang is now also a basic player at Club Brugge. In fact, he scored three times in the last two games. "And both times I was also man of the match. Yes, I'm back."
At the Orange he will probably have to rely on raids this World Cup. Van Gaal said with a joke on Friday that he is happy that Hoefkens Lang mainly dropped in for a period.
"I know what the national coach means: not too seriously. But he has seen that a few minutes can be enough for me to break open a game. If he needs me, I will be there. The goal is become world champion and my personal goal is to play as big a role as possible in that. You never know how it will go."
Lees meer over het WK voetbal