Doha –
Qatar's 2022 World Cup ambassador calling homosexuality a sign of "mind damage" is "dangerous and unacceptable", Human Rights Watch said.
Former Qatar national team player Khalid Salman told German broadcaster ZDF that LGBTQ+ people attending the tournament should "accept our rules".
In Qatar, where the majority of the population is Muslim, homosexuality is illegal because it is considered immoral under Islamic Sharia law.
Also read:
In an interview Khalid Salman said: "[Homoseksualitas] it's illegal. You know what haram means?"
And when asked why it was haram, he added: "I am not a devout Muslim, but why is it haram? Because it corrupts the mind."
The interview was part of a documentary that was broadcast on Tuesday (08/11), but was quickly stopped by a World Cup official who accompanied the interview process.
Rasha Younes, senior researcher on LGBT rights at Human Rights Watch said:
"Khalid Salman's statement that same-sex attraction is a sign of mind damage is dangerous and unacceptable."
"The failure of the Qatari government to fight false information like this has had a significant impact on the LGBT community in Qatar, ranging from fueling discrimination and violence against them."
"It can even force people to practice conversions such as state-supported ruqyah."
A banner calling for a boycott of the 2022 World Cup in Qatar is displayed at a stadium in the Netherlands, November 5, 2022. (Getty Images)
There have been concerns about how the LGBTQ+ community is being treated in Qatar.
The reason is that same-sex relationships and acts that are called promoting same-sex relationships will be criminalized in accordance with applicable laws, ranging from fines to the death penalty.
The 2022 World Cup host nation had previously stated "everyone is welcome" to visit their country to watch the match. Qatar also claims no one will be discriminated against.
However, Qatar 2022 World Cup chief executive Nasser al Khater said the government would not change the law on homosexuality while asking visitors to "respect our culture".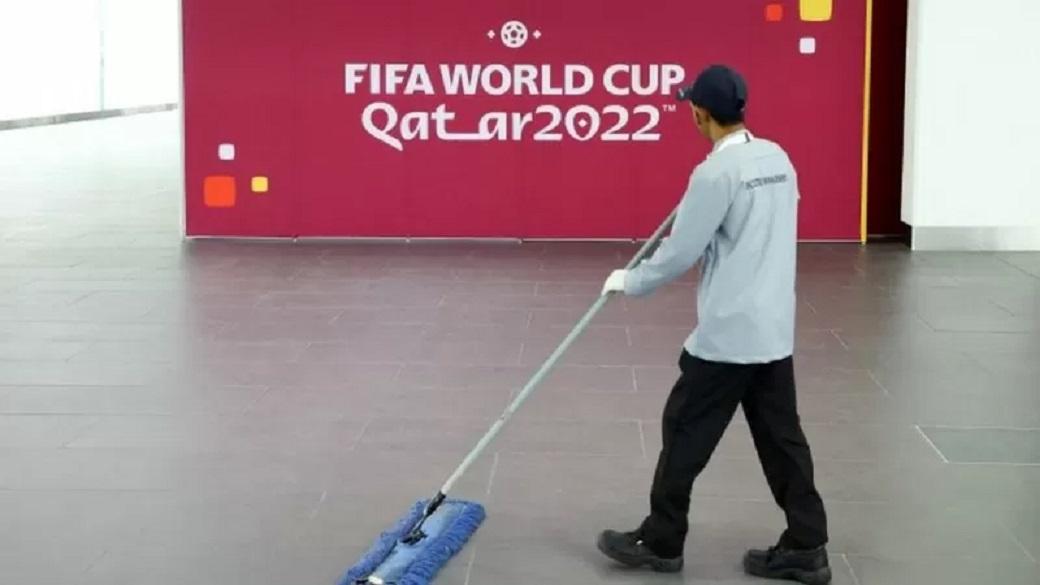 Qatar says 30,000 foreign workers have been hired just to build the stadiums. Most are from Bangladesh, India, Nepal and the Philippines. (Reuters)
Not only LGBTQ issues have been in the spotlight, Qatar has also been criticized for its record on human rights and its treatment of migrant workers.
FIFA recently wrote a letter to the countries competing in the World Cup, asking them to "focus on football" rather than building a controversial narrative over the competition.
The letter, signed by FIFA President Gianni Infantino, was criticized by activists from Human Rights Watch, Amnesty International and the LGBTQ+ community in England and Wales.
While 10 European football associations, including England and Wales said "human rights are universal and apply everywhere."
But the South American Football Confederation (CONMEBOL) said it was time to put a stop to the controversial narratives.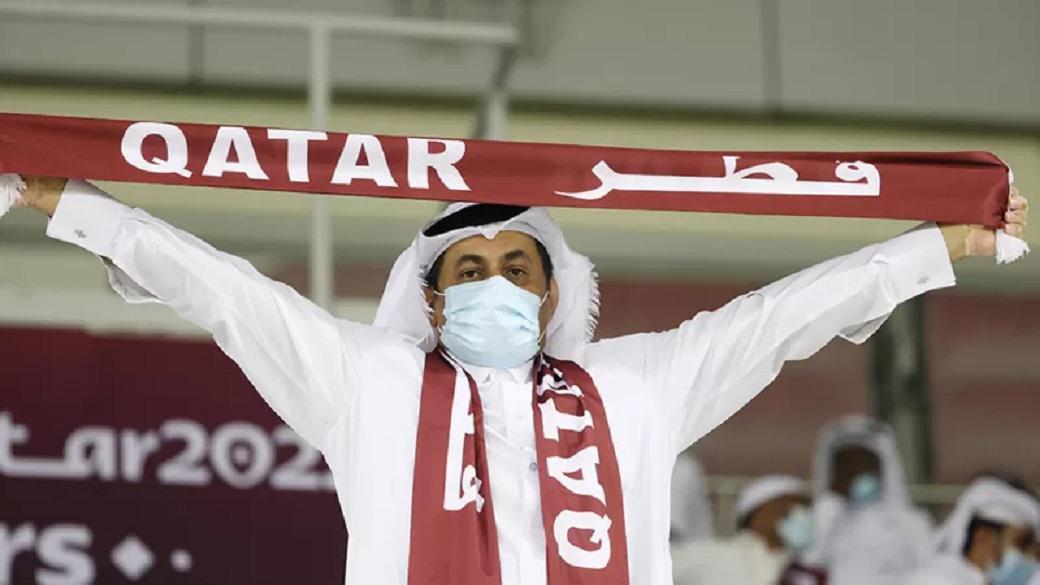 Many were surprised when FIFA announced Qatar to host the 2022 World Cup. (Getty Images)
LGBTQ+ campaign group All Out called on FIFA to "end their silence and hypocrisy" following Khalid Salman's remarks.
During a protest outside the FIFA museum in Zurich, a spokesman for All Outsay:
"This comes days after All Out and other communities gave testimony from LGBTQ+ groups in Qatar regarding the kidnappings, forced detentions, torture and conversion practices that have taken place in recent weeks."
"But FIFA president Gianni Infantino still says that everyone will be welcome at the World Cup."
"With two weeks remaining before the game starts, it is time for FIFA to stop turning around and take responsibility."
"It is time for FIFA to end its silence and hypocrisy. It is time for human rights to take precedence over greed. The world is watching."
Also read:
The organization Human Rights Watch recently released a report saying that Qatari security forces continue to arrest gay, lesbian, and transgender citizens.
Sometimes it forces them to undergo conversion therapy.
The Qatari government said the report contained false accusations.
Director of Communications and External Affairs at LGBTQ+ rights organization Stonewall Robbie de Santos said human rights were "ignored and underappreciated".
Speaking to the BBC World Service's Sport Today, he added:
"Surprisingly and disappointingly the Qatari authorities have given assurances to the United Nations and other multilateral bodies about respecting human rights during the World Cup tournament and committing to social progress. But what we are witnessing is that commitments are not being implemented."
"That's why it's so important for all of us to listen, to follow the game, also to know that football is really everyone's game. That we are all free to speak."
BBC Sport has contacted FIFA and the World Cup organizing committee for feedback.
(nvc/nvc)