Entre Ríos had a great performance at the Evita 2022 National Games, held in the Buenos Aires city of Mar del Plata, which ended today in Mar del Plata and in which more than 25,000 young people from all over the country took part.
After five days of competition, the provincial delegation, made up of more than 900 people from Entre Ríos, finished with 42 medals: 16 gold, 17 silver and 9 bronze.
For its part, Buenos Aires finished first in the medal table and the Challenger Cup, second place went to Córdoba and Santa Fe finished in third place, while the Fair Play Cup, which rewards the delegation that best represented the values ​​of the games such as teamwork, personal effort, respect for others and solidarity, remained in the hands of La Rioja.
In this edition of the Games there was the debut of several disciplines such as sport climbing, futsal, tennis, archery, skate and mixed 7-a-side football, among the conventional ones; and badminton, soccer 3 mixed for the blind and powerlifting, among the novelties for athletes with disabilities.
In total, there were 55 disciplines distributed in more than 100 sports venues in clubs, beaches, and cops in Mar del Plata.
"We are very happy, the truth is that from the first to the last day it was a spectacular party. Boys and girls from all provinces meeting, having fun, making friends, many of which may last a lifetime. And several and several even getting to know the sea… It is an experience that they will never forget in their lives", highlighted Matías Lammens, Minister of Tourism and Sports of the Nation, the portfolio that organized the event.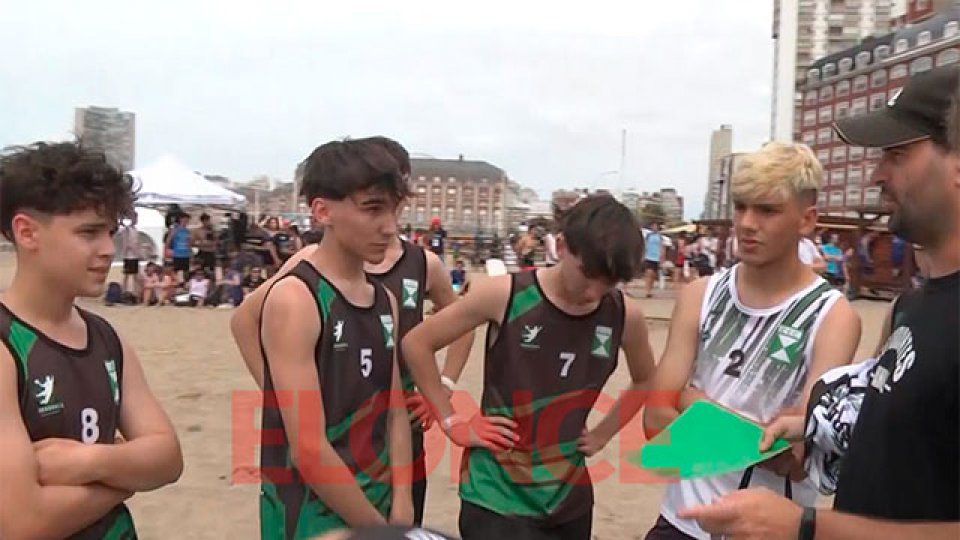 Born in 1948 at the initiative of Eva Duarte de Perón and the Minister of Health, Ramón Carrillo, seeking to promote the physical development and medical check-ups of thousands of boys and girls, the Evita Games incorporated year after year more disciplines and categories and increased the number of participants.
This year, for example, in addition to these national finals of Youth Games and Games for People with Disabilities, the Beach Games (March, in Mar de Ajó) and the Winter Games (September, in San Martín de los Andes) were held. ).
Finally, in November (from the 7th to the 11th, in San Luis) the Senior Games will be held.