Frustrations and flute concerts: that's how Anderlecht's defeat against Charleroi was received by the players and the home crowd. The Purple & White got a lot of chances, but it ruined them all. Ex-Anderlecht player Morioka pulled the trigger on the other side.
Anderlecht – Charleroi in a nutshell

Key moment: If you don't finish your chances, you get the lid on the nose. It's a cliché as old as football itself, and today it has been confirmed for the umpteenth time. Morioka punished Anderlecht's miss with icy calm.
Man of the Match: Pierre Patron is not the imposing appearance that his name suggests. Charleroi's French goalkeeper would rather punch the ball than catch it, but kept his nets clean with some great saves.
Remarkable: Anderlecht had undoubtedly counted on a victory in order to reconnect with the leading group. It had won seven of its last ten clashes with Charleroi and lost only one.
Moderate entertainment for the rest

After the big win against Kortrijk, Mazzu made one change: the young Duranville was allowed to start for the first time. Across the street, a disgruntled Still drew up five new names.
The first few minutes were fierce, but after a hard collision between Silva and Andreou, the urge to go against it was tempered. Only after a push from Vertonghen did everyone wake up again. Patron certainly, as he hit a hard shot from Ashimeru and dived into Silva's feet moments later.
Charleroi mainly had to suffer the possession of Anderlecht and only threatened once before half-time, with a blocked shot by Mbenza.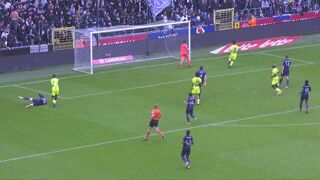 Cunning Charleroi robs Anderlecht

After the break there was more assertiveness to be noticed. Patron saved a clashing shot from Hoedt early on. A volley from Verschaeren plopped straight into his arms. Patron's colleague Van Crombrugge was almost surprised by a distant bang from Zorgane.
It inspired Charleroi, which suddenly conjured up the fastest attack of the afternoon. Morioka rounded off cool, but refused to celebrate against his ex-club. Badji could have completely cooked the grumbling home fans, but missed the 0-2 by trying behind his supporting leg.
Anderlecht had to come and they did. Strikers Silva and Esposito, however, crushed the imposed chances for the deserved equalizer. Even Van Crombrugge advanced in the final phase to force things. It did not help. Immediately afterwards, the Purple & White was overwhelmed by a stinging flute concert. The crisis is not far off.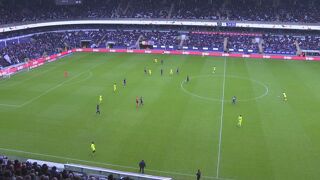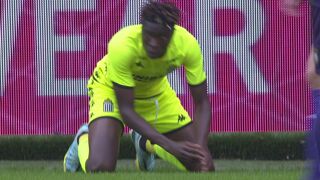 Van Crombrugge: "Maybe stand in our place"

Hendrik Van Crombrugge accepted the flute concerto from the fans. "I fully understand their frustration. They want to see victories just like us."
"I can be negative, burn everything down and say that nothing was right. But that's not the story of this game. We were better in all areas, except efficiency. But that often decides a game."
"The figures are bad", the Anderlecht goalkeeper realized. "It is not the time to make big statements. We have to be self-critical and humble. Where we are now, that might be our place right now."
Morioka: "Too early to look up"

Ryota Morioka was the match winner for Charleroi with his goal. "Of course I am very happy with the result. Winning at Anderlecht is always difficult."
Morioka did not celebrate the 0-1. "Anderlecht is my ex-club. I had a good time here. It's hard to explain why it didn't work out for me here. Sometimes those things happen in football."
"We came here to win. This is very important to us. It's too early to say if we can look up. We just try to win our game every weekend."