Max Verstappen has ten wins in 2022 after fifteen races and is currently the driver to beat on every race weekend. At this rate, the Dutchman is soon world champion, but the question is how fast can this be and on which circuit? We describe a few, but certainly not all, scenarios below in a simple way. This is to keep it clear.

Verstappen has a 109 point lead over Charles Leclerc and teammate Sergio Perez. The Monegask and the Mexican have been seen as the biggest challengers to the Dutchman in 2022 throughout the season, but have clearly lost out for the time being. A great miracle has to happen if Verstappen does not become world champion in 2022. But from when is this already possible?
Monza in Singapore
In Monza, the next race of the season, there is in any case no way for Verstappen to become world champion. Even if Verstappen wins the race, sets the fastest lap and Leclerc and Perez drop out or finish outside the top ten, this is not possible. The Singapore Grand Prix (October 2) is the first moment that Verstappen can become world champion. Verstappen must then win the Italian and Singapore Grand Prix (and record the fastest lap). In addition, Perez and Leclerc must not score points during those two races. This doesn't seem like the most realistic scenario per se, but theoretically it could be.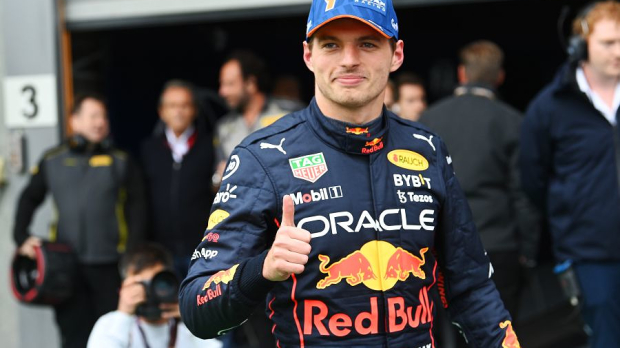 Japan
The chance is increasing that Verstappen will become world champion during the Grand Prix of Japan or the United States, but even then there is still a lot to go right for the Dutchman. If Verstappen wins the races in Italy, Singapore and Japan and finishes ahead of Perez and Leclerc, Verstappen will already be world champion in Japan (October 9). However, this is not necessarily necessary. If Verstappen wins twice and finishes second once in the next three races, he will also be world champion on the track in Suzuka. If he finishes second twice in the next three races, he will have to push the party for one more race.
US and Mexico
Realistically, Verstappen will become world champion at the United States Grand Prix (October 23) or the Mexican Grand Prix (October 30). If Perez and Leclerc want to prevent that, they will actually have to finish every race in front of Verstappen from next weekend and Verstappen must finish outside the top 10 a few times. Given the current form of the Dutchman, this seems unrealistic. In any case, there is a good chance that the Grand Prix of Brazil (November 13) and Abu Dhabi (November 20) will already be driven with a crowned world champion.