The 47th Bunkyo Ward Boys' Rubber Baseball Autumn Tournament (sponsored by the Bunkyo Boys' Rubber Baseball Federation, sponsored by the Tokyo Shimbun and Tokyo Chunichi Sports) will be held on the 17th at the Rikugi Park Sports Ground in the same ward of Tokyo. Yes, the Red Suns A defeated the Kikuzaka Fires to win the championship.
In the first inning, the Suns opened the scoring with 12 batters, including Eisuke Kadota, Takuma Oshio, Issei Fujimori, and captain Ryoga Aoshima's timely hits. In the fifth inning, Teru Tanaka's timely hit and the opponent's loss of the game scored five points to decide the game. Aoshima, captain of the Suns, said with a smile, "I was able to hit the ball well and get on the flow. I'm happy."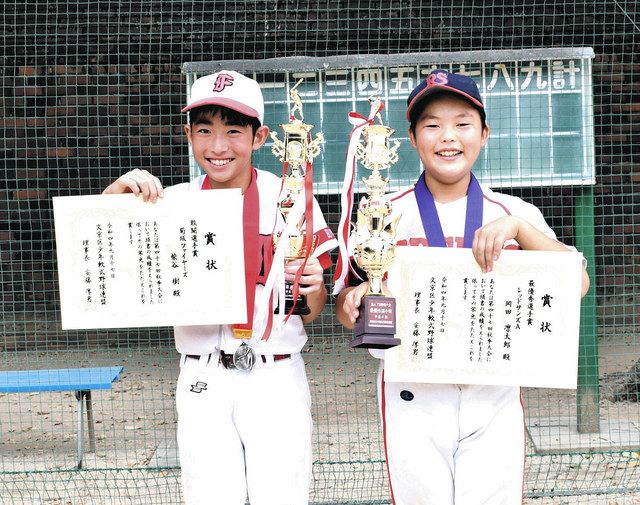 ◇ Match results and individual awards are as follows.
▽ 3rd place match
Hakusan Sunday Boys 8-0 Otsuka Misugi Hope
▽ Final
Red Suns A
80005|13
11000|2
Kikuzaka Fires
[MVP]Rintaro Okada (Les)
[Fighting Spirit Award]Itsuki Shibatani (Chrysanthemum)