Team boss, but above all a supporter of his success. Patrick Lefevere has watched the Vuelta of Remco Evenepoel with admiration in recent weeks. The strong man of Quick Step-Alpha Vinyl gave a unique insight into the course of his poulain at the table of Vive le Vélo. "He has shown that he is a great champion," said Lefevere.
Four years ago, Patrick Lefevere also sat at the table of Vive le Vélo. The still unknown Remco Evenepoel had just signed for his team, Quick-Step.
"I will be happy if we can ever win a victory with Remco in the Tour with the team. That will probably be from the retirement home for me," Lefevere said at the time.
The strong man of Quick Step-Alpha Vinyl was again at the table with Karl Vannieuwkerke yesterday. Not quite planning to stop as a team manager, let alone move to a retirement home. With Remco Evenepoel's recent performance in the Vuelta, his dream seems more attainable than ever.
"I still hope so. We've always said 2025 is a good time frame."
"Today he certainly showed that he is a great champion. Everyone was at the limit in the final of the stage. A real champion makes the difference there. He did that with that ultimate sprint in the last straight line."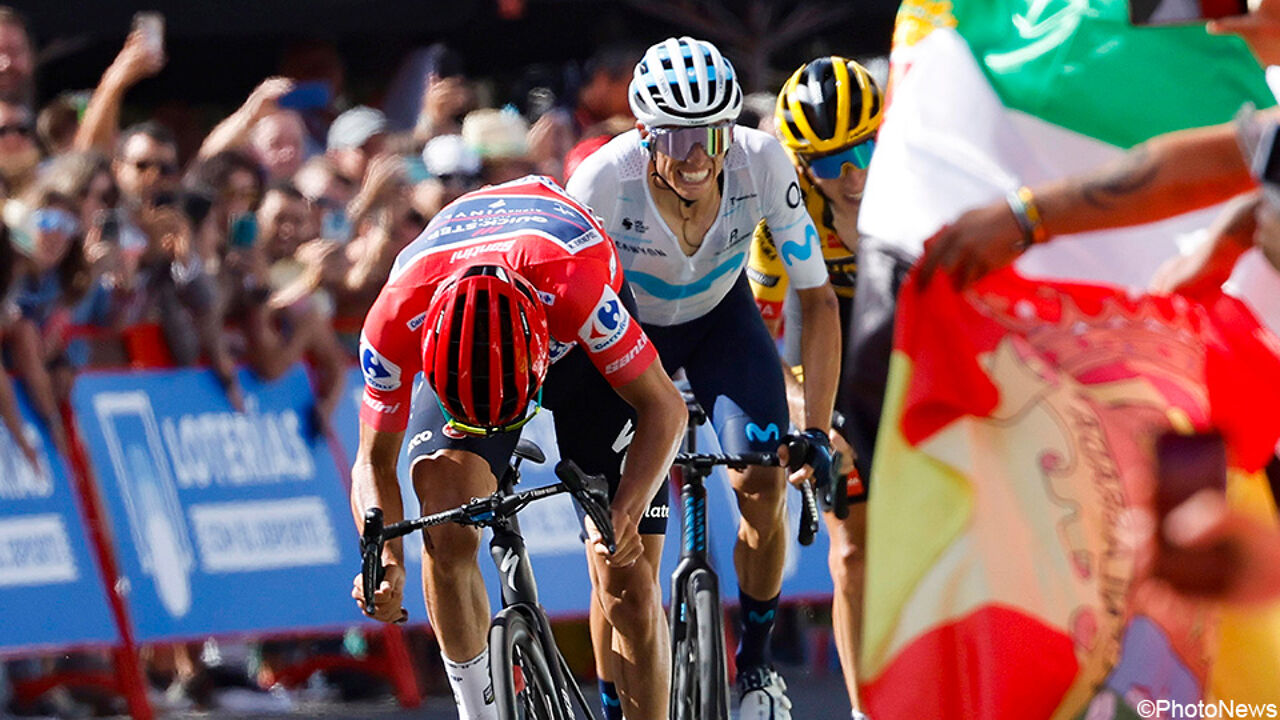 Father(ick) Families

Evenepoel seems to be ahead of its growth schedule. Lefevere himself is also surprised about the stormy development of his rider.
"I would be lying if I said I expected this. I would have thought of a top 10 place and possibly a stage win, but of course you hope for more. This means a lot to him and to us. We know what sacrifices Remco has made."
It is no secret that Lefevere has a close relationship with Evenepoel. Besides team boss, he is above all a big supporter of the success of his team. From day 1, when young Remco walked into his office, Lefevere took care of the teenager.
I have often been a better father to my team than to my children
He told Evenepoel's parents that he would watch over their son as if it were his own. That turned out to be no empty sales pitch. "I have often been a better father to my team than to my children."
In good and bad days. "We have been provoked as a team with the fall of Jakobsen and Evenepoel in recent years. I was torn and then I felt very close to the Evenepoel family."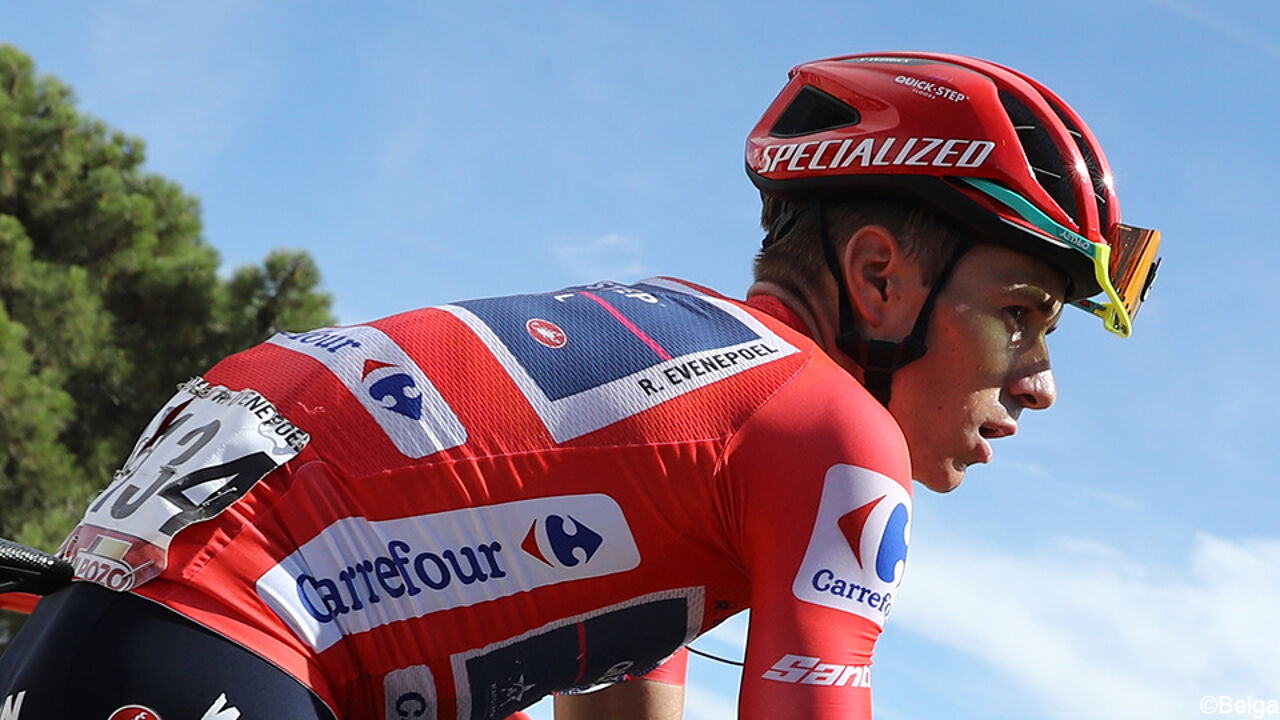 Even now the team manager – in all madness – watches over his rider like a guardian angel. Not in the foreground, but behind the scenes.
"We can't sell the bear's skin before it's shot. Our team is currently experiencing a moment of glory, but I'm trying to keep everyone calm everywhere. I don't want the Remco mania he felt in the Giro anymore."
"I myself leave him alone as much as possible. I have contact with him with short phone calls and Whatsapp messages, but I mainly let him be himself."
The blueprint to red

Confidence in Evenepoel is high. Even from a distance, Lefevere saw that it was all right. As a good family man, Lefevere was also able to substantiate that statement with details.
"I have seen in recent days that Remco looks at his meter a lot. Only the last 100 meters he goes into the red, like today. That shows that he is extremely lucid and knows what he is doing."
Remco's opponent, Enric Mas, is also an old friend of Lefevere, who sees 1 big difference between the two ruffs. "Of course I know Mas. I caught him with the youth because he had a lot of talent. He is an excellent rider and a beautiful person, but he lacks some killer instinct. Remco does have that."
Everyone criticized, but we showed that we have a high-quality climbing block
Finally, Lefevere also spoke up for his team, which had been questioned beforehand, and gave them some good advice. "Everyone criticized, but we showed that we have a high-quality climbing block. A leader is only as good as his team."
"Now we can't let ourselves be caught anymore. Let the others drive one after the other. When we slowed down a few days ago, AG2R immediately took the lead. For 10th place, please. We have to exploit that from now on."
Lefevere is already going to Spain today to put those lessons in the ears of his riders. And to put his poulain out of the wind from close by.