Dirk Kuijt remains convinced that he is the right person to lead ADO Den Haag to better results. His team escaped another defeat on Monday evening when visiting Jong FC Utrecht: 1-1.
Nigel Owusu prevented in stadium Galgenwaard with a late goal that ADO lost for the fifth time in the first seven rounds. The residence club is only fifteenth in the Kitchen Champion Division.
"I always have confidence in myself. I believe in the fact that I can make this group better. It's not up to me. If we want to do it, then we all have to do it together," Kuijt said afterwards. ESPN.
"I put all my heart and soul into it. I am willing to fight and work for this club, these players and staff. I think it is possible, but then we all have to be like that."
ADO Den Haag again failed to convince on Monday.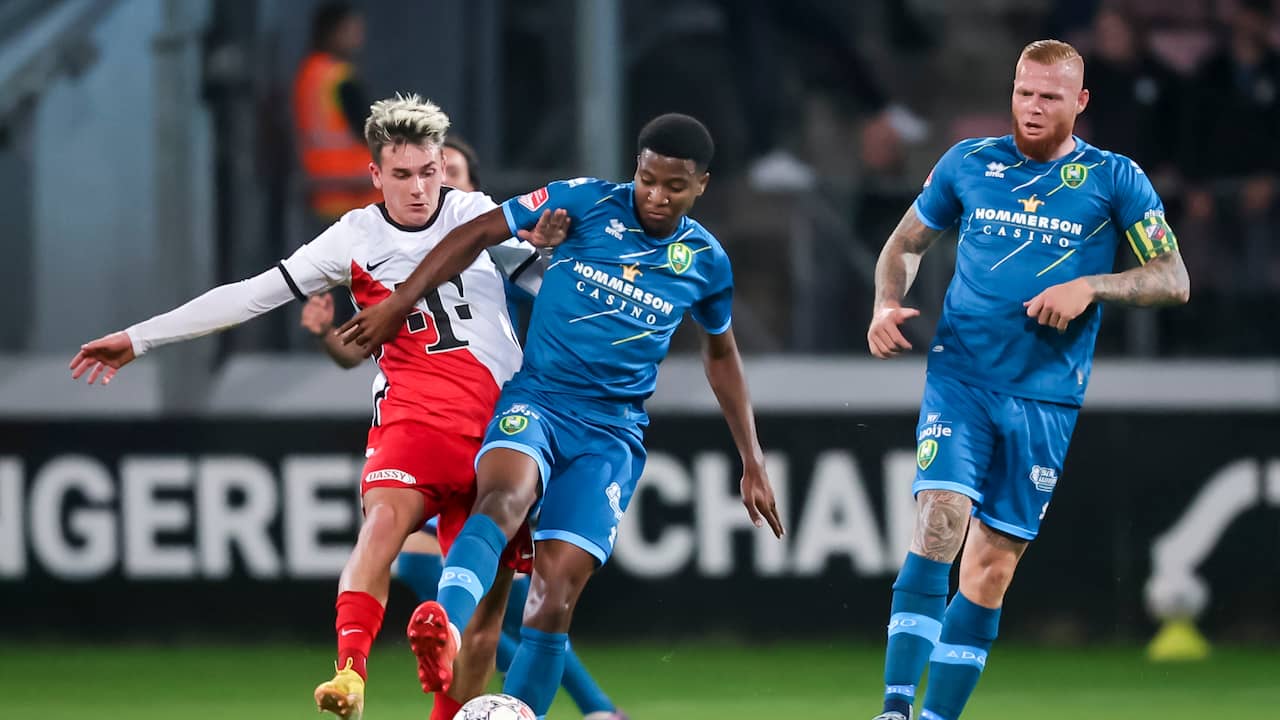 'I will always be a fighter'
The poor results of ADO on Sunday led to a group of supporters coming to tell Kuijt. During the home game against Jong AZ (2-2) on Friday, part of the audience waved white handkerchiefs.
Despite all the setbacks, the 104-time Orange international does not think about giving up in his debut season as head coach. "I will never throw in the towel. I never have and I never will. I am a fighter and I always will be."
ADO is waiting for a tough job on Friday. Kuijt's team will then visit leader PEC Zwolle. A home match against Jong PSV is scheduled for the next round.
View the results, the stand and the program in the Kitchen Champion Division