Unlike many other people, trainer Dirk Kuijt is not completely surprised by the victory of ADO Den Haag against leader PEC Zwolle (1-2). De Katwijker saw on Friday evening that his team, ailing this season, finally played free in the Kitchen Champion Division.
"I already said it before the game, but then the cameras were not running yet: I have never had the feeling that we have been outplayed by the opponent. Except against Heracles (4-0, ed.)", said the 42 -year-old Kuijt in Zwolle against ESPN.
"We were either better with the other results, or it was up to us. We had to throw off our trepidation much more and just play football. We did that today. People can say: lucky. But I think we are deserved to win."
PEC was unbeaten in this season until Friday-evening, while ADO won only one of its first seven games. Four of the first five games were even lost to Kuijt's team, which came under increasing pressure as a result.
Barely a week ago, the 104-time international had a conversation with about 25 disgruntled supporters at the ADO training complex. The club from the court city remained behind Kuijt and the great victory in Zwolle seems to ease the pressure on the former player of FC Utrecht, Feyenoord, Liverpool and Fenerbahçe.
ADO Den Haag only booked the second victory of the season at leader PEC Zwolle.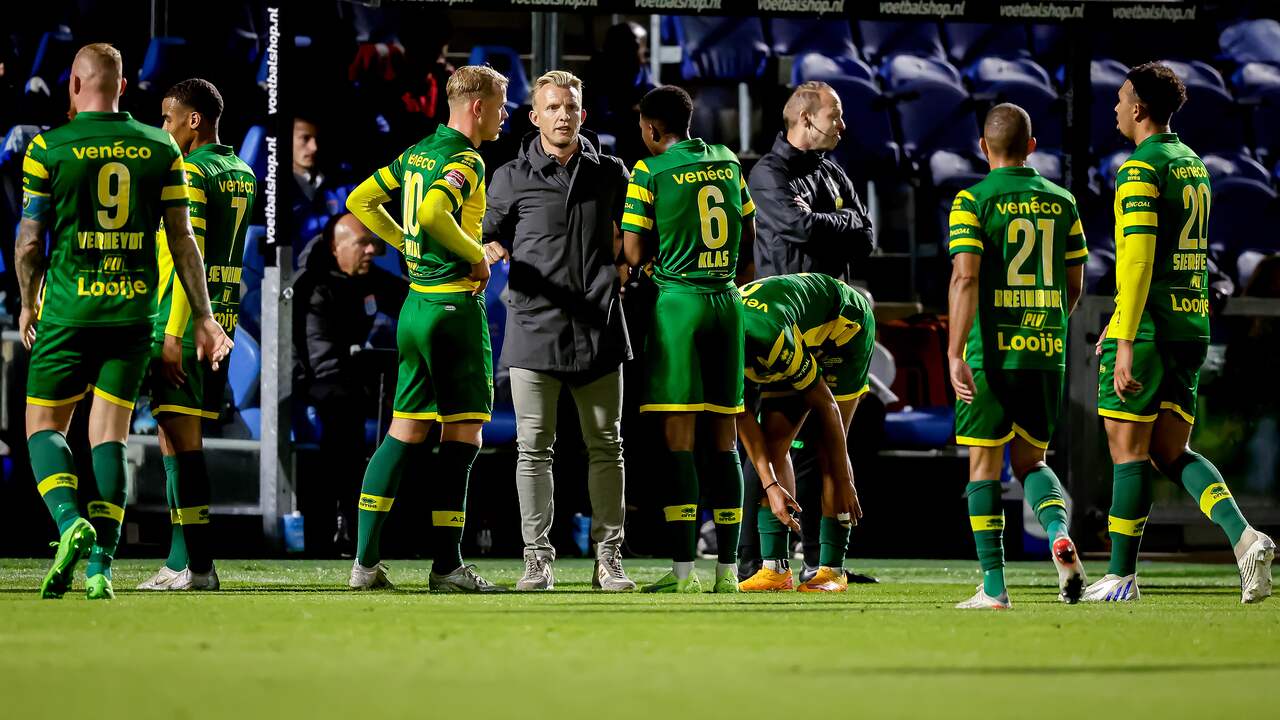 'I wanted the players to have fun'
Kuijt keeps aloof from the criticism and is especially happy that his team has shown its true nature against PEC. "I didn't even ask if they wanted to win. I mainly want them to have fun and show what they have to offer. That has turned out much better today."
ADO still fell behind in Zwolle due to a goal by Thomas van den Belt. Thomas Verheydt equalized at the end of the first half and a clumsy own goal by Bart van Hintum helped ADO in the 63rd minute.
Goal scorer Verheydt did not want to blow too high after the second victory of the season. "It is not the same as hosanna, but hopefully this will be the start of a good series. We have worked hard in any case. If we put this on the mat every week, it will yield much more points."
ADO Den Haag currently occupies thirteenth position in the ranking. Kuijt's team has eight points, eleven less than leader PEC. The Hague players continue the competition on September 30 with a home match against Jong PSV.
Thomas Verheydt equalized at the end of the first half.