Losing against Orange has made us wiser. Analyst Eddy Snelders also left the Amsterdam ArenA with four conclusions in mind. There were negative points for Debast and Hazard towards Qatar, but also a compliment for Onana.
Snelders about Debast: "This was not a success"

"For me, the second starting place for Zeno Debast was a surprise. His debut with the Devils against Wales was rather modest and he made a mistake on the goal against. So my suspicion was that Martinez would try something different."
"Not so. And Debast's performance was also in line with his previous one. There was a lot of uncertainty on the ball and little decisiveness in the duels. The latter again led to a mistake – he let go of his opponent – with fairly serious consequences for the game. Afterwards, Debast got away well when Bergwijn missed."
Towards the World Cup I would go to another three in defense.
"So it was not a success for me. Towards the World Cup I would go to another trio. Based on these two matches, Debast is still too light for a base place in Qatar. That does not alter the fact that he remains a huge talent and should have opportunities in the near future, but this comes too soon."
Snelders about Onana: "Challenger for Tielemans"

"After 45 minutes at home against the Netherlands, Onana now had his chance from the start. And he also left a good impression. The youngster was instrumental in the midfield, where the Belgians were the most dominant. Onana showed herself well in recovery and was often a point of reference."
"It makes him a worthy competitor to claim that position in Qatar. He will fully compete with Tielemans, because the latter could not convince in recent months. Onana will be a serious challenger for Tielemans."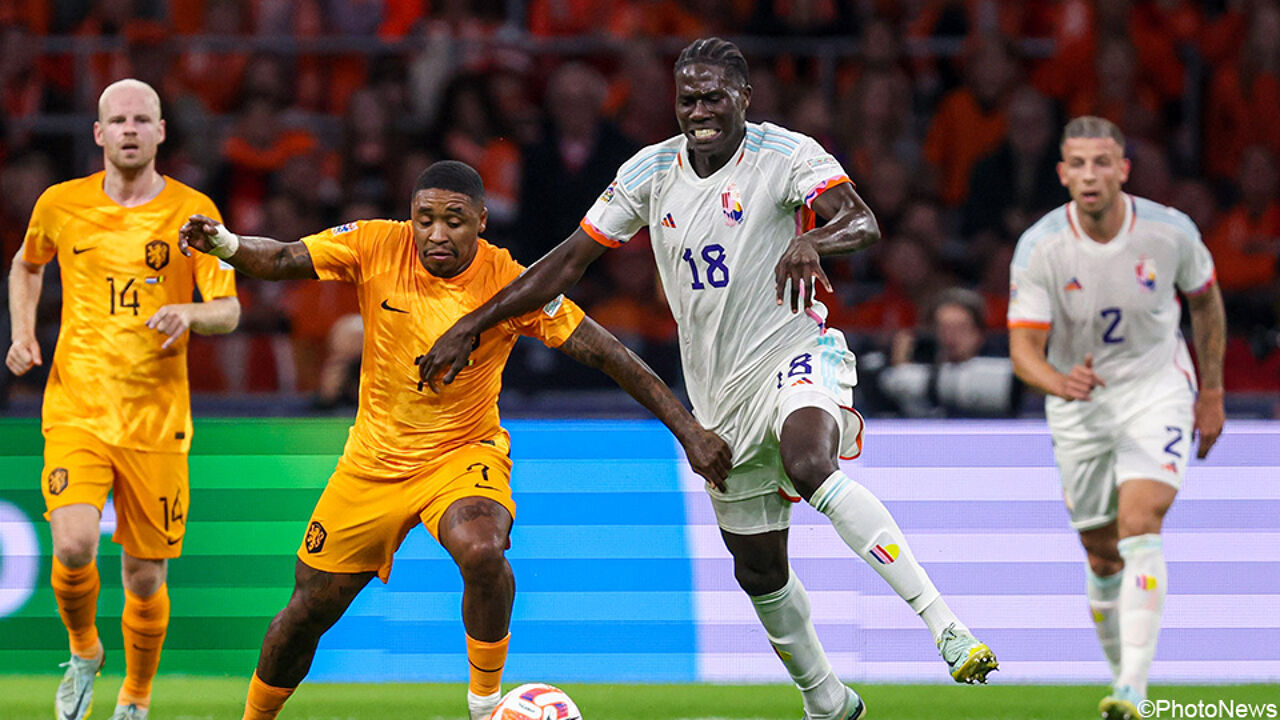 Snelders about Hazard: "Little chance that it will be all right"

"Hazard continues to do its best for the Red Devils. With the best intentions, he tries to push the team forward, but… Hazard himself has still not found his sharpness. It is completely gone."
"He is now constantly confronted with direct duels, because in the first meters – where he used to be fast – he can no longer make the difference with the opponent. Hazard can no longer develop the game we are used to from him."
Hazard can no longer develop the game we are used to from him.
"We can continue to hope that things will turn out okay for Qatar, but that chance is very small. He has made too little progress in recent weeks and the chance of playing minutes at Real will be smaller again."
Snelders about sharpness: "Only De Bruyne against Wales"

"The Devils are currently struggling with a lack of sharpness in the finish. Look, until that 1-0 Belgium actually had the right to a lead. We were the better team, with the most possession and we had chances to score."
"That didn't work, we weren't sharp enough. Twice Castagne, Hazard, Witsel and Batshuayi excelled in absence. Onana did well, but saw his attempt turned back by Pasveer. Actually, only De Bruyne was sharp against Wales. If you can't keep zero then it's going to be hard to win."