tennis">
Roger Federer (left) and Rafael Nadal will play a match together. © AFP / GLYN KIRK
Tennis star Roger Federer gets his big farewell wish fulfilled.
22. September 2022
From: dpa/det
As hoped, the Swiss will play doubles for Team Europe with his long-time rival Rafael Nadal from Spain at the Laver Cup in London on Friday. This emerges from the appointment published on Thursday. The duel with the Americans Jack Sock and Frances Tiafoe in the night session will be the last official match in Federer's unique career.
"Tomorrow evening. my last match Doubles with Rafael Nadal," Federer wrote on Twitter, adding a muscle arm and a red heart to his message. Nadal replied to his former competitor just minutes later: "An honor and a real pleasure."
Together 42 Grand Slam titles
Federer had wanted Nadal, with whom he had fought many high-class duels over the past few years, as a doubles partner. It would be "a very special situation if it came to that," said the 41-year-old. With 20 Grand Slam tournament wins, Federer has two fewer than record holder Nadal. Federer announced last week that he wanted to end his career after three knee surgeries after the Laver Cup.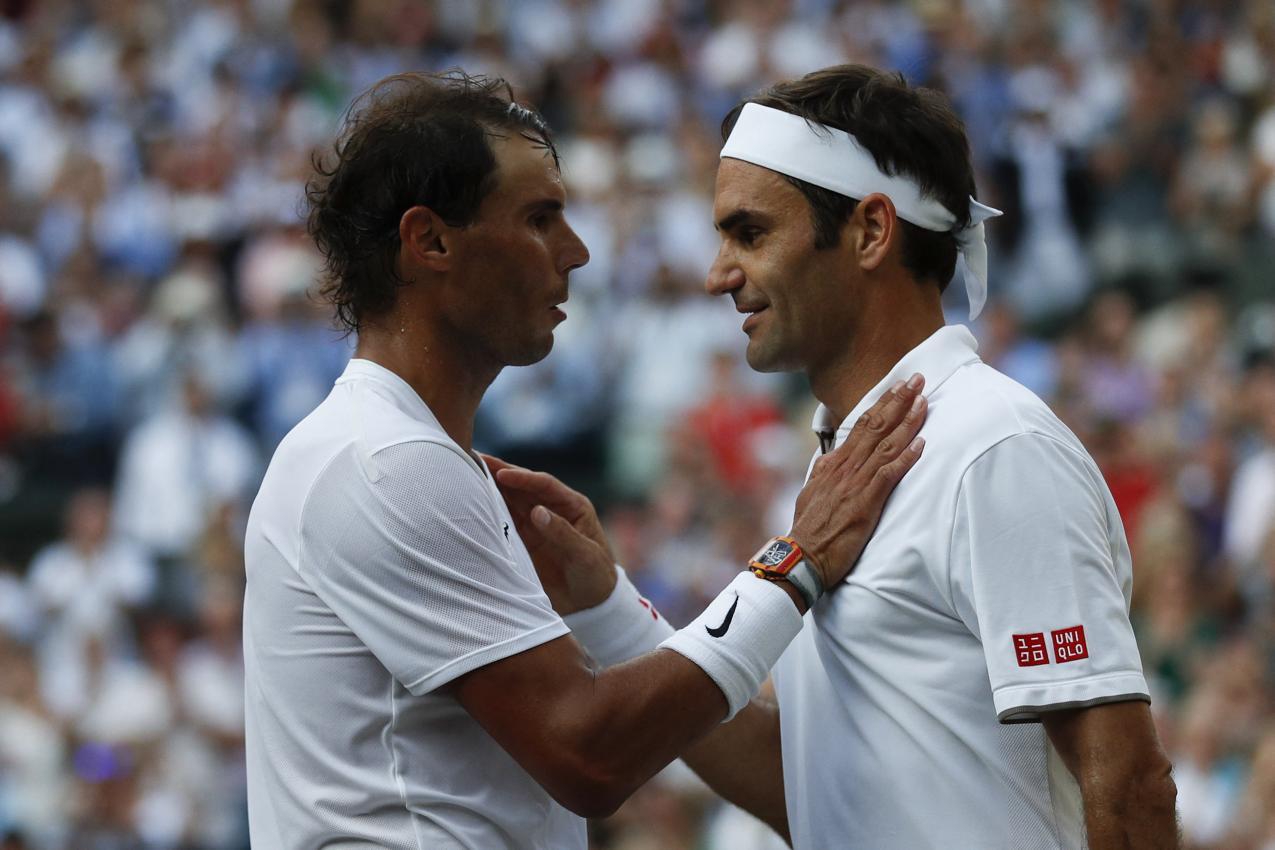 Nadal (left) and Federer have fought numerous duels. © POOL / ADRIAN DENNIS
The tournament in London from Friday to Sunday pits a European team against a selection of players from the rest of the world. The Norwegian US Open finalist Casper Ruud will start against Sock, then Stefanos Tsitsipas (Greece) and Diego Schwartzman (Argentina) will compete. British tennis star Andy Murray and Alex de Minaur from Australia face off immediately before the doubles.
recommendations