Geek Fam ID gave Aura Fire their fourth straight loss.
Aura Fire had to swallow their fourth loss in a row in MPL ID S10. They have not risen from adversity, in fact their weaknesses are increasingly visible against Geek Fam ID.
The duel of the two teams is fairly hot. From the three games played, the hearts of fans from both teams were really driven through aggressive gameplay to the set-up of counter play that occurred.
But, Geek Fam ID is smarter. They read the draft of Aura Fire after losing the first game and showed great discipline and patience.
Aura Fire's 2-1 defeat made their chances of getting into the upper bracket increasingly thin. High Etc. have to find a reset and find the best gameplay again if they don't want to be bombarded by other teams.
Minsitthar and Jawhead jungler presented by Aura Fire
The cheese pick, which has been Aura Fire's main weapon for the past two seasons, is finally here. After not making many "weird" picks since the beginning of the season, this option finally came out in the first game.
Realizing that Minsitthar and Jawhead got a buff, these two heroes were immediately used in the last phase of Aura's draft. Sure enough, Geek Fam failed on the draft which was still the same.
Yve and Minsitthar's combo is really annoying, so Aura's teamfight is much more advantageous. Moreover, Jawhead jungler is the perfect option to kill the forest quickly, even High uses full damage with the killing spree emblem there.
Actually, Geek had a moment to comeback when Lolita Baloy hit five Aura players. But they were too far behind objectively and Aura took this game to perfection.
---
---
Geek Fam ID learning, Minsitthar Yve Aura combo doesn't work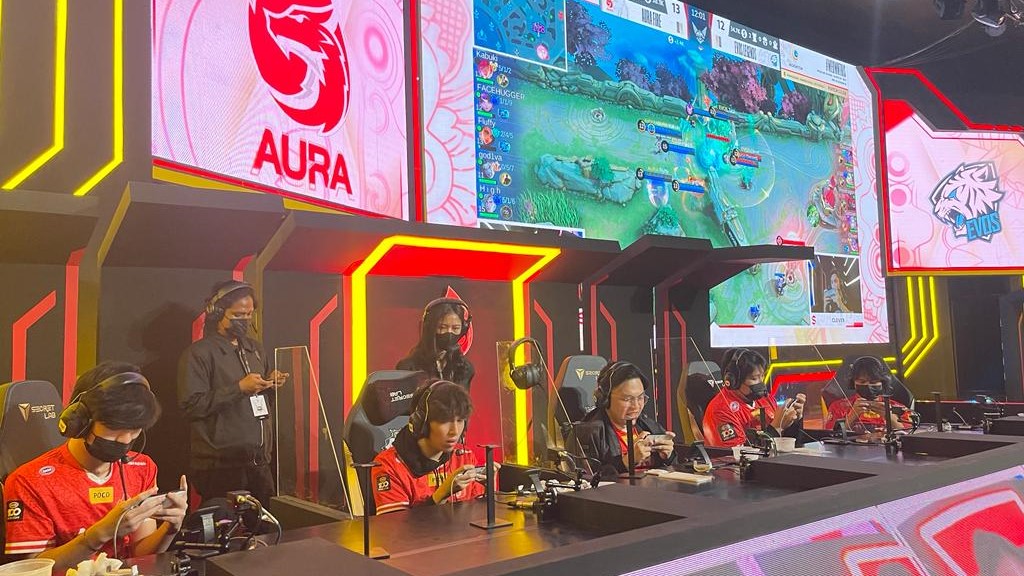 In the second game, Aura Fire still relies on Yve and Minsitthar as the center of its gameplay. Even Kabuki and Fluffy also use Fredrinn and Melissa. Only High is now wearing Ling because his Jawhead is banned.
But geeks study well. They took heroes who could kiting perfectly from Aura's set-up. The existence of Lylia and Mathilda made them outplay Aura's plan.
Aura couldn't do much. Their set-up always fails because it often becomes a suicide bomber. Geeks take the second game.
Geek Fam ID proves quality, Aura Fire can't play normal META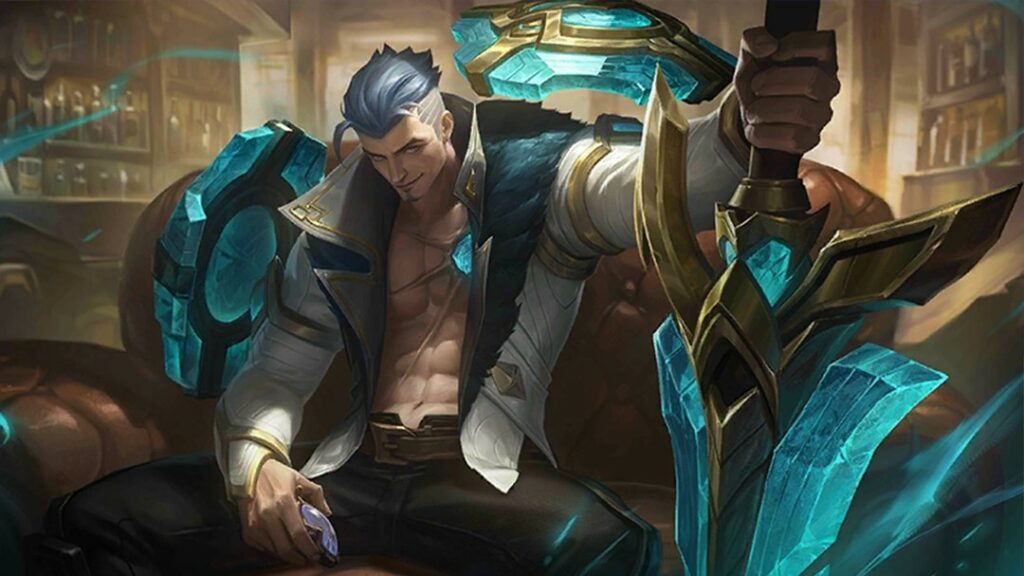 In the last game, there is no more cheese pick from Aura Fire. They use normal heroes who are currently META. Actually, in the early to mid game, Aura is very dominant, but Geek Fam is aware that their power is in the late game.
Geek composition is so complete. Lylia, Melissa, Ling, Fredrinn, and Mathilda made their war so slick in the late game.
Luke also shines a lot with Fredrinn. I don't know how many times because of its thickness, Aura's initiation got really bad. Entering the late game, Lylia, Fredrinn, Melissa, and Ling were already very difficult.
Aura could not do much and finally fell in the hands of Geek Fam. The defeat that made Kabuki Cs had to go down to fifth in the standings.
READ ALSO: Why did Baloyskie choose to join Geek Fam ID?