The Secretary of Sports, Cintia Ramírez, announced the participation of the "Azurra" in the national competition, using the GEPU square, which this season will play the Argentine League. The Villa Mercedes team is already starting to plan the competition that will start in January 2023.
It seemed like one more night of the Provincial Basketball Tournament, on one side Alberdi, on the other Guay Curú, measuring themselves in the "Martín Crespo Hollman", but the emotions were growing and more surprises turned the evening into a historic Thursday for the basketball of the Province.
After the first two quarters, and with a slight advantage for the Mercedino team, the U15 stepped onto the court to receive the support of their people, a couple of hours before traveling to play the 32nd final of the Federal Basketball League. juvenile in Chaco.
A club benchmark like Sergio Dacuña took over and advised, as he did for so many years on the substitute bench with all the club's categories, to the surprised youngsters who watched as the Stadium applauded them. But the emotions were just beginning.
"I want to congratulate the boys from Alberdi and wish them the greatest success in Chaco, from the Sports Secretariat we have worked so that they can travel in peace and enjoy this historic instance for the province", began by mentioning the head of Sports, Cintia Ramírez .
And he announced: "We also want to tell you some nice news, since GEPU will compete next season in the Argentine League, the Provincial Government has decided to buy the place for Alberdi to play the Federal League that begins in 2023."
The ovation was not long in coming and the emotion invaded every corner of the "MCH". The president of the club, Sergio Villegas, thanked the announcement and confirmed that work will immediately begin on the Alberdi 2023 project.
Everything was magical, from the smile of fan No. 1, Mr. Ferrer, to the joy of "Mati", everyone's friend at the Belgrano street club, and the applause of players and fans who only came for one night. more than basketball and ended up being part of a historic day for the sport of the orange ball in the province.
As the icing on the cake, those led by Renzo Sordi won a tight match against the "Indians" and now it's all hope for Alberdi's family.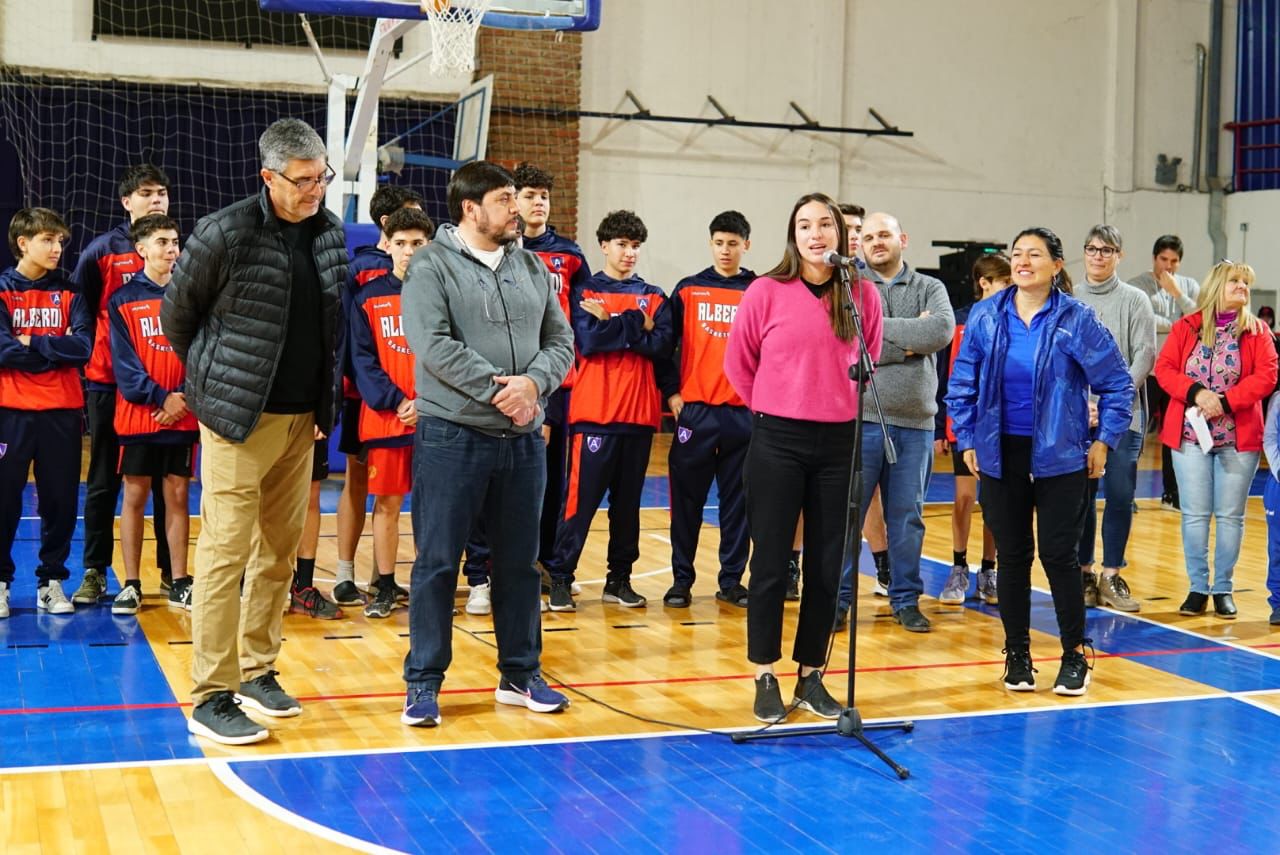 Note and photos: Press Secretariat of Sports.