Van Der Heyden and Moris were the two unlucky ones of the evening.
Photo: BELGA
It's over: Union goes to the Europa League instead of the Champions League.Against Rangers, it gave away three goals itself. Bye bye dream, bye bye millions.
It was inexplicable. What possessed Siebe Van der Heyden to put his upper arm against yet another successfully dropped long ball on the stroke of half-time? Greece's Anastasios Sidiropoulos pointed decisively to the penalty spot – such stupidity deserved a penalty. James Tavernier took the gift with thanks to: 1-0 for Rangers. Ibrox exploded, it was the goal every Scotsman craved.
Giovanni van Bronckhorst does look like a cool, stress-resistant trainer – at least, that's the impression we have – but the Dutchman only sat down after the opening goal. Until then he had been pacing the line: it marked the nervousness of Rangers. The entire club was allowed to pat themselves on the back in advance that it would be all right, but it still had to be done effectively.
Rangers started the game with a lot of urgency as expected. In the first fifteen minutes alone, Union had to concede four corner kicks. Rangers played at a fast pace. That went hand in hand with some sloppiness, but Union was unable to keep the ball in the team for long, so the pressure continued. The home team did not create great opportunities, but potentially dangerous situations did: Tillman headed over once, Colak went wide, Lawrence also missed precision. In the end, Moris only had to make one clever save: he fended off a buffalo thrust from Colak.
In the closing minutes of the first half, Union started to get a little better in its game, then it could sometimes find some peace, but threatening McLaughlin was too much to ask. Not a disaster in itself, as the double defensive belt marched well, until a fuse jumped in Van der Heyden's head. Going into the break with 1-0: that really shouldn't have happened after those first 45 minutes.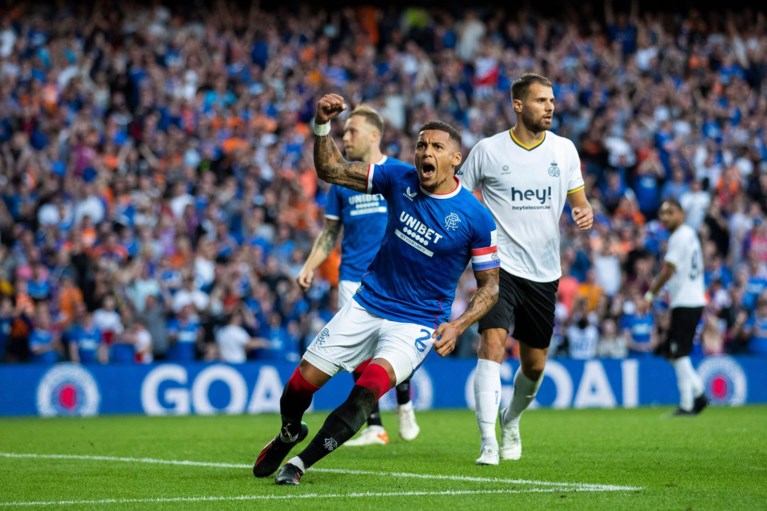 Even without really playing phenomenal football, Rangers Union fainted. With every ball in the box – and there were no dozens – it was all hands on deck. In this way, it was only a matter of time before Rangers made it 2-0. Just before the hour, that equalizer over two duels was effective there: Burgess got away badly, Moris was able to parry first, but Colak was there like the chickens in the rebound (2-0).
To redo everything, it was interesting to see whether Union – which until then made many small mistakes and wasted time – could make the change: from purely defending to occasionally sticking their nose in the window. In any case, Van Bronckhorst was not in the mood to speculate on extensions: these fans would not allow it either. He brought in Matondo (ex-Cercle) to look for the 3-0 as quickly as possible. Karel Geraerts – taut in a suit with white sneakers – looked behind him and concluded that he actually had no one sitting on the couch who could offer added value. If Union wants to mean something on three fronts in the future, then it is still necessary to develop the core better. Philippe Bormans has already promised that the board will work on it. Best, otherwise disaster threatens.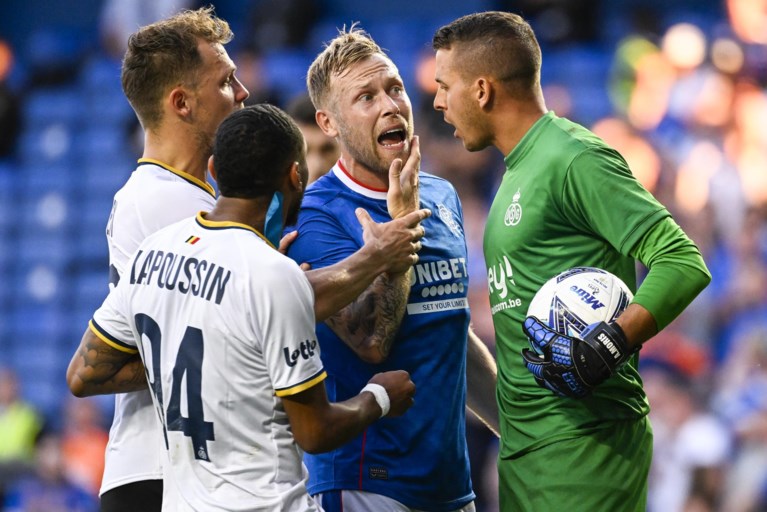 With the last fifteen minutes in sight, Union finally came out: Lapoussin sent Adingra into the alley, but McLaughlin was well under his feet. It turned out to be just a flare-up, the goal fell on the other side, where Moris misjudged a ball that literally fell from the sky. Tillman won the game against the goalie, who (wrongly) claimed another foul: 3-0.
Suddenly it all couldn't go fast enough for the inhabitants of Brussels – that's how it goes. Union now had to score to force extra time, but there was only one shoe offensive. Lazare was still red.
And so the Champions League adventure is over after only two matches. The hymn hasn't even sounded. Nobody can take the Unionists away from the beautiful evening in Leuven, but it could have been so much nicer. It is especially unfortunate that the elimination was due to individual blunders and that Union as a collective thought too little about football. Let it be a lesson for the Europa League, where good teams will also come along.