Barcelona has an overcrowding problem in its first team. To date, Xavi is working with a group of 33 players and LaLiga only allows the registration of 25 players as members of the first squad. If to this we add that the idea of ​​the sports management of the Blaugrana club is to incorporate at least two more players (Azpilicueta and Marcos Alonso are the clearest objectives although others such as Bernardo Silva are not ruled out) the problem is on table.
At the moment, the Blaugrana market has been excellent in terms of signings with the arrival of Christensen, Kessie, Raphinha, Lewandowski and Koundé plus the re-signing of Dembélé, but it has failed in the aspect of exits, which must be addressed urgently in the next ten days.
Of the players pointed out by Xavi last May as expendable pieces, only Lenglet -on loan to Tottenham- Riqui Puig (close to the LA Galaxy) and Mingueza, who is finalizing his move to Celta, have agreed to leave. The rest are still clinging to their more than well-paid contracts.
Faced with this situation, Barça, more than anything obliged by the LaLiga regulations, which only allow 25 first-team players, He has already warned those interested that if there are no exits, someone will have to be left without a bib this course.
Overpopulation affects all team lines.
In the goal there are three goalkeepers with a first team record: Ter Stegen, Iñaki Peña and Neto plus a fourth, Arnau Tenas, that the last course alternated the subsidiary and the first team. The Portuguese goalkeeper has been studying offers for more than a year, but none convinces him or equals the salary that Bartomeu signed for him.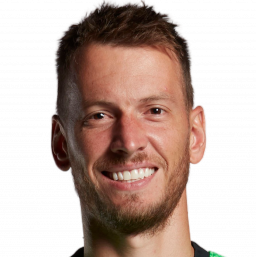 In defence, Xavi has nine players: Dest, Piqué, Araujo, Alba, Umtiti, Eric, Christensen, Koundé and Alejandro Balde, who could occupy the subsidiary file. But we must bear in mind that Barça's aspiration there is, in principle, to incorporate two more footballers (the already mentioned Azpilicueta and Marcos) with which the payroll would rise to eleven. Clearly, Umtiti is the one designated to leave, but his physical condition is an almost insurmountable handicap. Should Chelsea reinforcements arrive, Dest would be another one whose days were numbered.
In the center of the field, the jam is similar: Ten footballers for three starting places. Busquets, Riqui Puig, Pedri, Nico, Sergi Roberto, Frenkie de Jong, Kessie, Gavi (who will join the first team as soon as he turns 18 next Thursday), Pjanic and Collado. To that, add Pablo Torre, who in principle will have a subsidiary file, but will be in the dynamics of the first team. Collado seems clear that he will leave on loan, Riqui Puig continues to delay his departure despite knowing that he will not enter into the coach's plans, Pjanic seems to win the race against Nico (one of the two is left over) and the case remains to be solved. Jong.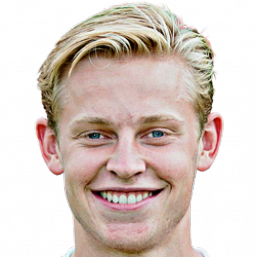 And finally, the front, where the competition is fierce between Dembélé, Memphis, Ansu, Ferran Torres, Braithwaite, Aubameyang, Raphinha, Lewandowski and Abde, who will have a subsidiary file. With Braithwaite, it happens as with Riqui, there is no offer that convinces him and Memphis is the focus of exit rumors that do not materialize.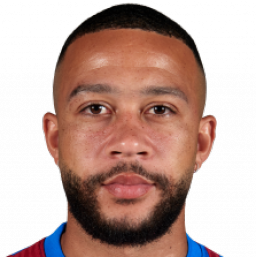 All this, in addition, with the urgency of lowering the team's wage bill by 160 million so that it goes from the current 560 to 400, which is the objective set by those responsible for the economy. As El Gran Combo would say: "Outside, out on the street, there is no bed for so many people". There is no token, no money, for so many people.