After being organized for the last time in 2019, the Trophée des Mixtes returns this weekend to the archery center of Chennevières-sur-Marne. The competition, which aims to promote diversity in archery, promises a friendly atmosphere as well as numerous workshops and activities.
The course of the competition
A total of 124 teams are registered for this new edition of the Trophée des Mixtes. The teams, made up of a woman and a man from the same club, will be divided into four categories: recurve bow, compound bow, neo-licensee recurve bow and bare bows. The archers will therefore meet on Saturday to start their group matches before taking part in the Big Shoot Off on Sunday afternoon.
Mixed pairs on the shooting range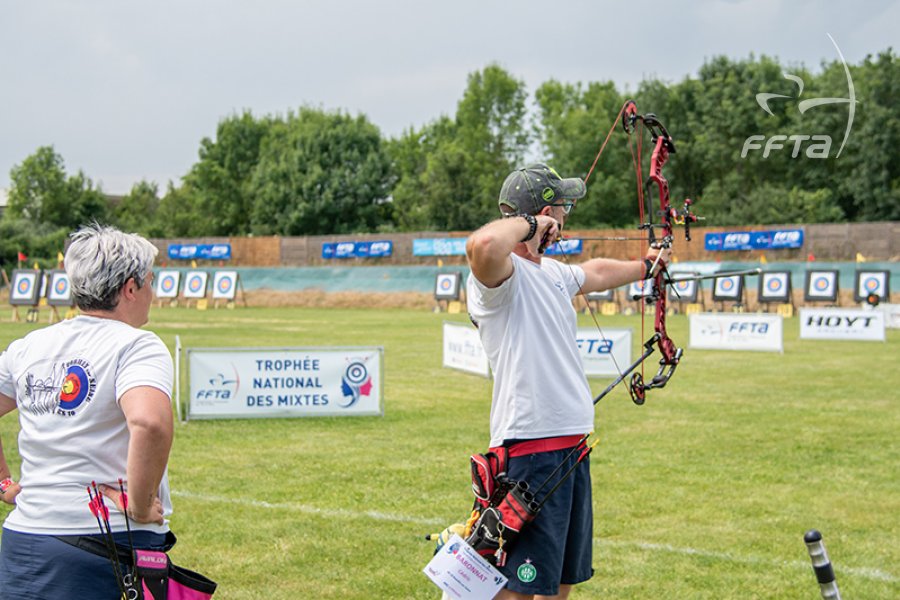 The archers of the Romilly sur Seine club
Workshops throughout the weekend
In parallel with the competition, various workshops and activities will be offered all day Saturday and Sunday morning. On the program, a Run Archery workshop with Anne-Palouxmember of the Federation's Run Archery Commission, and a range of other archery workshops: estimating distances, sorting arrows, technical priorities for the recurve bow by a national coach, adjustments and training specific barebow, all led by archery personalities such as Aurore Trayan, Christine Gauthé et David Jackson, sponsors of the competition.
The program
Saturday May 28: Start of group matches
Sunday May 29: End of group matches + Big Shoot Off