After the new final won by the men's compound team yesterday morning in Medellin, the afternoon was reserved for recurve qualifications. The archers of the French recurve team, in more difficulty than their counterparts, will have a lot to do to reach the final stages.
Recurve results
In women's recurve, as usual, the Koreans take the first three places in the rankings, with the Olympic champion in particular An San in pole position. tricolor side, Lisa Barbelin is the best placed with a 21th position on these qualifications with 647 points. Anaelle Florent is she 34thwhile Lauren Villard is 50th. Ranked at 13th place per team, the tricolor archers face a great challenge from 1/8thfacing the Chinese Taipeigold medalist in the Parisian round of the World Cup last month.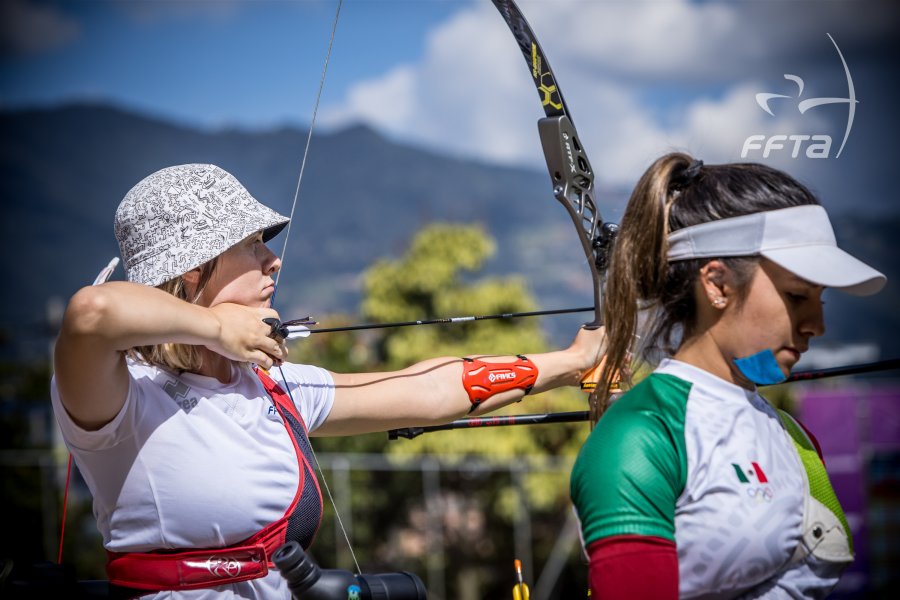 Anaelle Florent (FRA)
On the men's side, Korea is also honored for this last round with Kim Je-Deok et Kim Woojin who also monopolize the top of the ranking. Florian Billoue occupy him the 44th place with 649 points and Romain Fichet is 61th with 642 points. Clement Jacquey, 65th, did not pass the cut. The Blues, 16th by team, will face Cuba in 1/12th. In case of victory, the Blues could face Korea in the next round, pre-qualified in 1/8th.
The duo Lisa Barbelin – Romain Fichet will play the mixed team event on Friday. Ranked 15th, the pair will face Moldova in 1/12th.