Sontje Hansen is back. After a serious injury last season, Ajax's top talent went through a turbulent period, but since the past intermediate season, the 20-year-old has again reached a high level. Hansen again showed his great talent during the training of the first team and he also maintains that promising form at Jong Ajax. It is clear that Hansen is gradually getting back to his old self, and RSC Anderlecht can take advantage of that.

NO WEEKDAY TALENT
Manchester City, RB Leipzig, Juventus, Internazionale, … A few years ago, the European top clubs were at the feet of Sontje Hansen. There was no doubt that the Orange youth international would soon break through at Ajax and then make a major transfer abroad. Hansen was part of the promising group with Ryan Gravenberch (Bayern Munich), Kenneth Taylor and Brian Brobbey, in 2019 he even became the top scorer of the U17 World Cup and last year he was still in the top fifty greatest talents born after January 1, 2002.
GOLD TANDEM AT YOUNG AJAX
At Jong Ajax, Sontje Hansen and Naçi Ünüvar, who happens to be linked to a transfer to Anderlecht, are given all the freedom to do what they want. In recent years, the team played for the so-called 'golden tandem'. Hansen and Ünüvar unpack with position changes, short combinations and technical feats. Due to his great and versatile qualities, Hansen was played in various positions, without any significant loss of quality. For example, he can play well as a left winger, but on the other hand, Hansen was one of the most complete strikers who walked around in the youth academy of Ajax.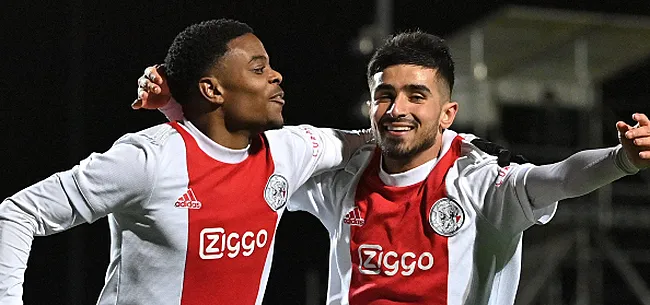 Because Sontje Hansen has held different positions in recent years, he developed in a promising way and became more complete as a footballer. On the flank, in the center, as a striker or as a lightning rod, only a few positions are strange to the multi-deployable Hansen. His contribution is mainly because he can make his teammates play better by means of position changes and by floating between the lines. Hansen plays very vertical and direct, aiming for a smooth combination and setting up a one-two punch.
"I LOOKED LIKE AN AMATEUR"
But last season, his development was abruptly curbed by a serious knee injury, causing major physical problems. During a match with Jong Ajax against Cambuur, Sontje Hansen collided with Calvin Mac-Intosch and his knee was hit. At first sight there was little damage because the attacker just kept playing. But it was only a few months later that the real consequences really surfaced. "I couldn't run anymore, nothing. I looked like an amateur," Hansen said Ajax TV. "Mentally I also started to think: is my talent really gone?"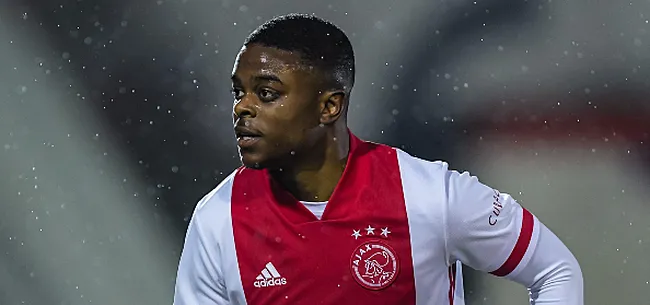 To avoid the pain Sontje Hansen even started walking differently and as a result he became much slower. "We have sprint tests twice a year and I was slower than goalkeepers. I was usually one of the fastest." Due to his serious injury, Hansen had great difficulty getting up to the required level of Young Ajax and he even lost his starting spot. As a result, he lost a large part of his reputation with regard to the outside world, but inside Ajax the belief in the multi-deployable attacker is still huge.
HANSEN IS BACK IN BUSINESS
In the end, Hansen decided not to have surgery and instead strengthened his knee through strength training and conditioning. This made the super talent much stronger and that was reflected in the past intermediate season with the first team. In the friendly match against SV Meppen he scored two goals, and in the current start of the competition with Jong Ajax he also found his way to the goal twice and handed out one assist. As a result, he is currently the fourth most decisive player in the Kitchen Champion Division.
Sontje Hansen has clearly regained his good form and with that he confirms the great confidence that Ajax still places in him. In Amsterdam, they still believe the 20-year-old will unleash his enormous potential and even want to extend his contract, which expires in 2023. Talks about a contract extension are currently in full swing. Soon there will most likely also be a vacant position in the first team of Ajax, when Antony will finally make his long-awaited transfer. And of course Hansen is interested in that.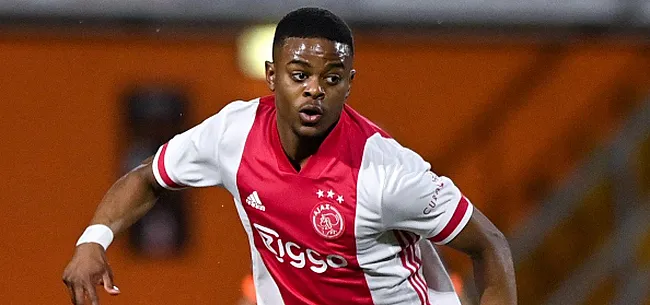 "I'm also a right winger and when I hear he might leave I have to work harder," he said with a smile. ESPN. But for the time being, Ajax considers the step to a permanent base place in the first team too big, and the main goal for Sontje Hansen is to play a lot. At Jong Ajax or via a loan, although a rental at the highest level would be the best solution for his development. And then Anderlecht's option is very interesting for Ajax and Hansen, where young and promising talent comes to full maturity. See for example Lukas Nmecha, Sergio Gomez and Joshua Zirkzee.

Create your account at Unibet now and experience matches even more intense.

MORE SPORTS NEWS
POLL:
Hansen is a real player for Anderlecht