After a hefty corona infection and an early elimination at the European Championship, Vivianne Miedema was really through. Her club Arsenal gave her longer than usual time to process the bad tournament. "I don't want to bring back 100,000 times that European Championship."
It was an image that lasted after the inglorious elimination of the Orange Women at the European Championship in England. After the 1-0 defeat against France, Miedema burst into tears in the interview room in Rotherham. She felt "empty" and wanted to go home. What had to be her tournament, in the country where she is a big star, turned out to be a drama due to a corona infection. "My whole tournament was just shit," she said unadorned.
Miedema needed time to process the European Championship, she says more than a month later when she returned to the Orange Women. She was initially given a ten-day holiday from Arsenal, but after a conversation with the all-time top scorer of the Dutch national team, it was extended by five days.
She left for the Greek island of Zakynthos with her new friend and English international Beth Mead. "I wanted to close the European Championship. Everyone knows that it didn't go as I had hoped in advance. You need time to convert that. Sometimes that is only possible if you are not in the football world, at Arsenal or the Dutch national team ."
Mead does not seem to be the ideal travel partner in advance. She became European champion with Sarina Wiegman's England and was the big star among the English women with six goals. Or as Miedema puts it: "Everything was nice and great with her and everything was really shitty and nothing with me."
Yet Miedema managed to reflect well. "In the end it's just over, regardless of whether it went well or badly. You have to move on to the next season. The moment you walk in at Arsenal, the focus is on Arsenal and the next game. I don't want 100,000 European Championships retrieve."
Vivianne Miedema was quite through after the elimination of the Orange Women.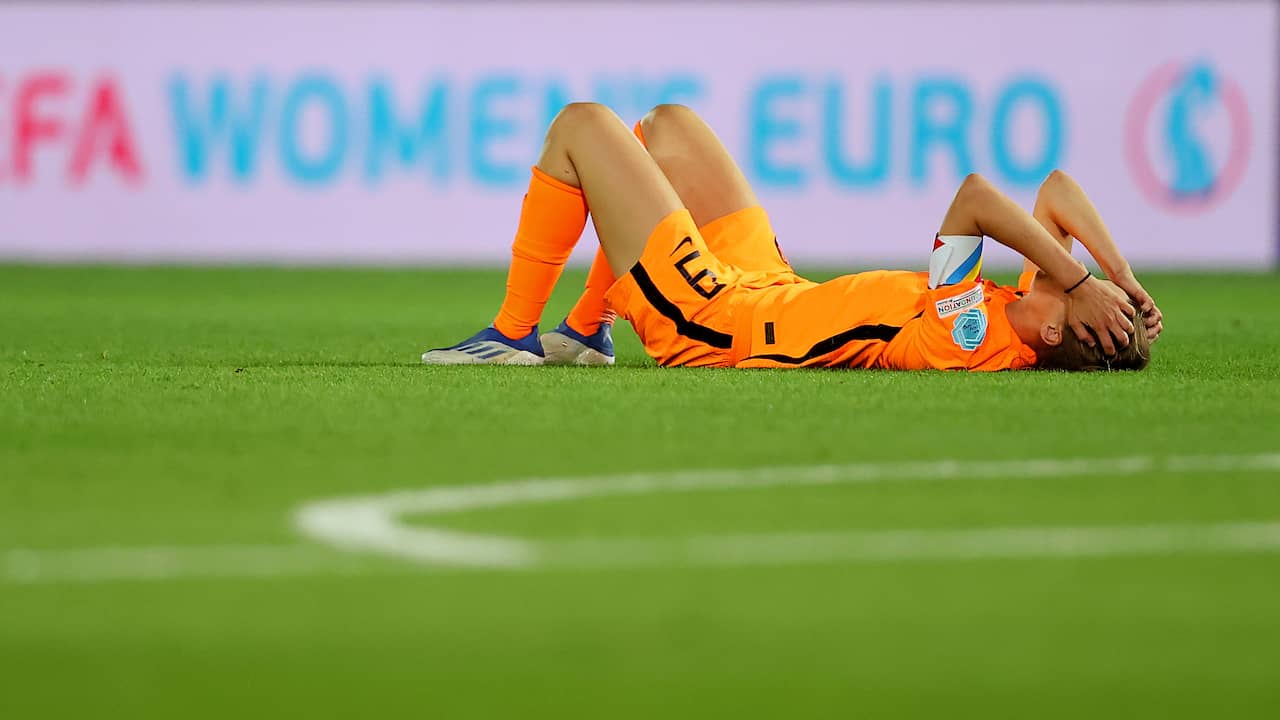 'The players just have to do better'
During her holiday, Miedema was forced to think about the European Championship again. As the superstar of the selection, she evaluated the disappointing European Championship with her teammates, some staff members and KNVB director Jan Dirk van der Zee. The football association subsequently fired national coach Mark Parsons. His congé did not come as a surprise: Parsons and the players had not clicked for some time.
"Look, there was of course no easy way out," says Miedema. "Not just one thing went wrong. I think we should all take responsibility for that. It's a shame that the European Championship went like this."
Miedema thinks it is unfair that Parsons was designated as the main culprit of the failed European Championship. "I've always said, and that's how I've been all my career, it's not all about the coach. It also comes down to the players and everyone who was in England. That was about 40 to 45 people. You can't trace that back to just one person."
"It was not my decision to get rid of someone or to appoint a new coach. You have to give 100 percent, including everyone. Whether it is Andries Jonker, Mark Parsons or Sarina Wiegman who stands for the group: we We just have to do better than we did at the European Championship. That's what we have to work on."
Vivianne Miedema in action during the Orange Women's training on Tuesday.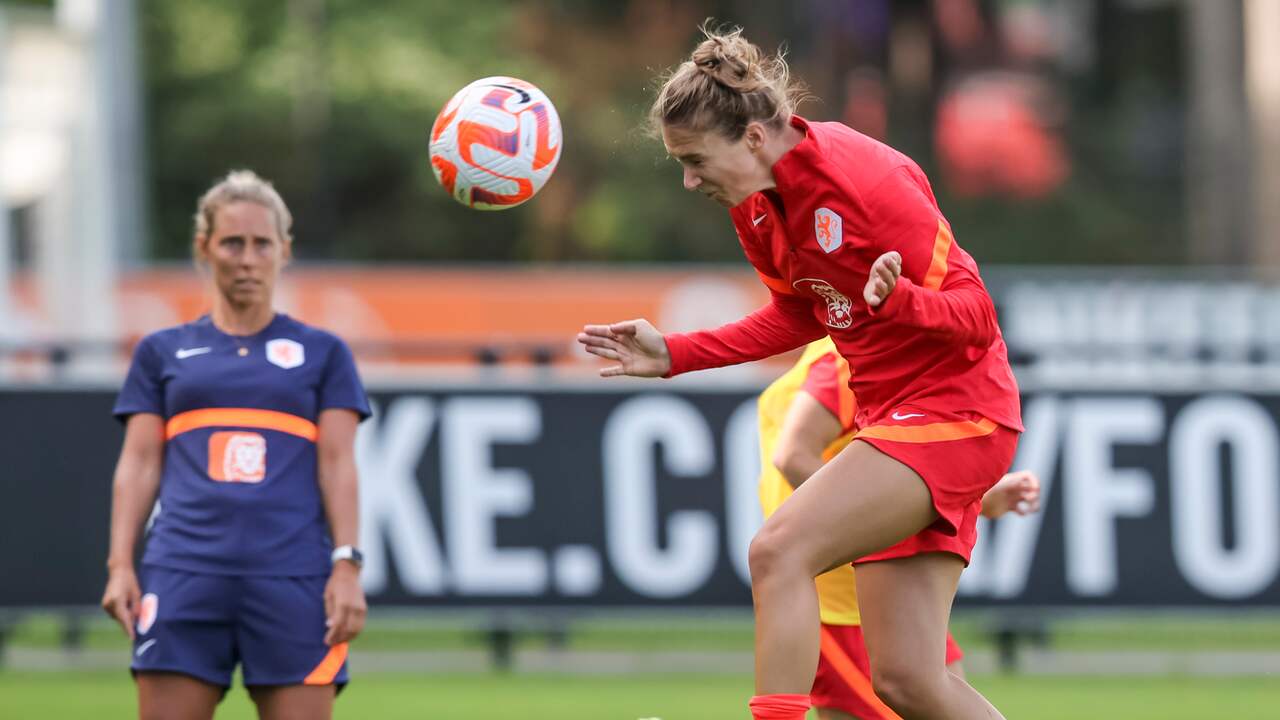 'Shouldn't just look at fitness'
Under the new national coach Andries Jonker, the Orange women want to make a new start. Miedema missed the first working day of the former right-hand man of Louis van Gaal on Monday, because she was stuck at an airport for six hours. On Tuesday she skipped parts of the group training, because she is not quite fit yet.
As a result, Miedema can't quite say what first impression Jonker had made on her. "But in the conversations beforehand he was very honest, open and direct. He knows what he wants and has been through a lot. You can see that in his way of doing things. That will help our group."
Jonker said at the start that the Orange Women must become fitter to be able to return to the world top. Miedema believes that this should not be emphasized completely. "We are not in the situation that players weigh 90 kilos and are too heavy. I am on the field with some players from England every day. They are really not fitter than the players I have around me here at Orange."
"We all know that we were not fit as a team at the tournament. We have had corona cases, I was not fit against France. You could not expect that due to the circumstances. Daan (Daniëlle van de Donk, ed.) and Lieke (Martens, ed.) are normally top fit, but were unable to play last season due to injuries.
"But England was there as a team and we were not. We should not only embroider on fitness, but especially on football. We just have to be better on the ball. If that works, we get into the flow and we have more confidence We have a great team."