After Nielsen, Club Brugge has signed another midfielder. Jurgen Ekkelenkamp (22) will soon be signing for four years. In the meantime, blue-black sold Nsoki and is on its way to 100 million euros in revenue this season.
Jurgen Ekkelenkamp was also on the list at Antwerp this summer. Marc Overmars thought of the former Ajax player to strengthen the midfield, but his current club – Hertha Berlin – did not want to let him go at first. In the meantime, that situation has changed, but it is not the Great Old who picks him up, but Club Brugge. Blauw-Zwart had been following him for quite some time and now pushed on – partly because of his versatile profile, or so it sounds in Bruges.
In the past, Ekkelenkamp already played as a defensive, controlling and offensive midfielder. His first Bundesliga season didn't go as planned – he only got 765 minutes – but he is eager to prove himself again in Belgium. Next weekend, the medical tests are scheduled for the Dutch promise international and the contract until 2026 is ready. The transfer price: about 5 million euros. Hertha first aimed for 6.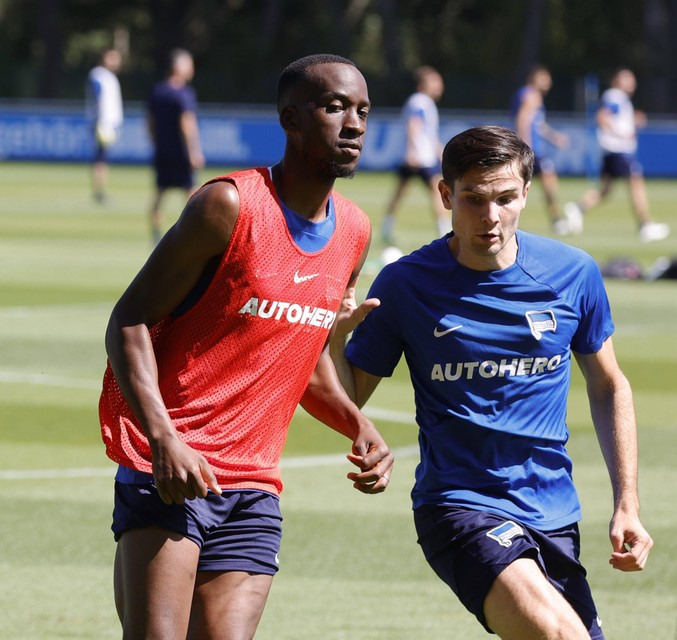 There is also outbound traffic again, because as expected the transfer from Stanley Nsoki (23) to Hoffenheim was completed. The Germans saw some defenders leave and found the reinforcement they were looking for in the Frenchman. Nsoki came over from Nice in France for about 6.5 million a year ago. One season later, Club almost doubles with 12 million and that amount can still increase through bonuses. A nice profit.
Sold for 54 million
The day before yesterday, the transfer of Charles De Ketelaere (21) to AC Milan also became official. Club received 32 million for him and that amount can also rise to 35 million. And Loïs Openda, that other youth product, also made the cash register ring. The attacker always had to be satisfied with a substitute role and was loaned out, but despite his difficult course, Club earned well on it. The French Lens paid him about 10 million a month ago, which brings the counter to at least 54 million in outgoing transfers. Genk is currently the first pursuer at a considerable distance, with about 20 million.
Club will soon also have the fat pots of the Champions League, where it is in the group stage for the sixth consecutive year. The premiums for the upcoming championship ball are not yet known, but last season Club was able to add around 30 million just by participating. An amount that increased due to the performance. Knowing that Noa Lang will also leave for no less than 20 million in principle, they can prepare themselves in Jan Breydel for a season of more than 100 million. Please.(vva, ybw, dvd)
.