"It's a great atmosphere to play here, and it feels like a college home."
There is a basketball court in Chengdu, which is only a few meters away from Xinglong Lake. It is accompanied by the lake and the moon is the view. While playing, you can also enjoy the night view of Xinglong Lake. It is precisely because of this scenery that this "lakeside court" has become a new Internet celebrity "wild ball" check-in point for many basketball fans in Chengdu.
Recently, a reporter from Red Star News visited the outdoor basketball court located by Xinglong Lake in Chengdu. The venue includes a full court and two halves.As the night falls, the lights around the basketball court are turned on, and the brightly lit court injects dynamism and vitality into Xinglong Lake, which is called by many netizens."The most beautiful field in Chengdu"。
The Red Star News reporter came to the Xinglong Lake basketball court at about 19:30. Before the sunset, many basketball fans were already warming up in the venue. At about 20:00, the afterglow of the sun will be exhausted, and a red full moon will rise over Longquan Mountain in the distance. The moonlight and the lake water reflect each other, forming a unique beauty. The Xinglong Lake basketball court with this background is even more unique.
National fitness
Humanized 24 hours open
The Xinglong Lake basketball court with such a beautiful view has attracted many basketball fans to check in. The Red Star News reporter learned that some of the fans who come to play in Xinglong Lake live in the surrounding area, but most of them come from afar.
According to the enthusiasts who play in the stadium, they are not only attracted by the beautiful scenery to check in, but also "there are still lights in the stadium at night, and it is open 24 hours a day for free, so that the sports of office workers are no longer restricted by the limited spare time. ."
"Lakeside Ball"
Create a better national fitness atmosphere
Among these basketball enthusiasts, some people spontaneously organize amateur games like the basketball court in Chengdu Dayuan Central Park every day.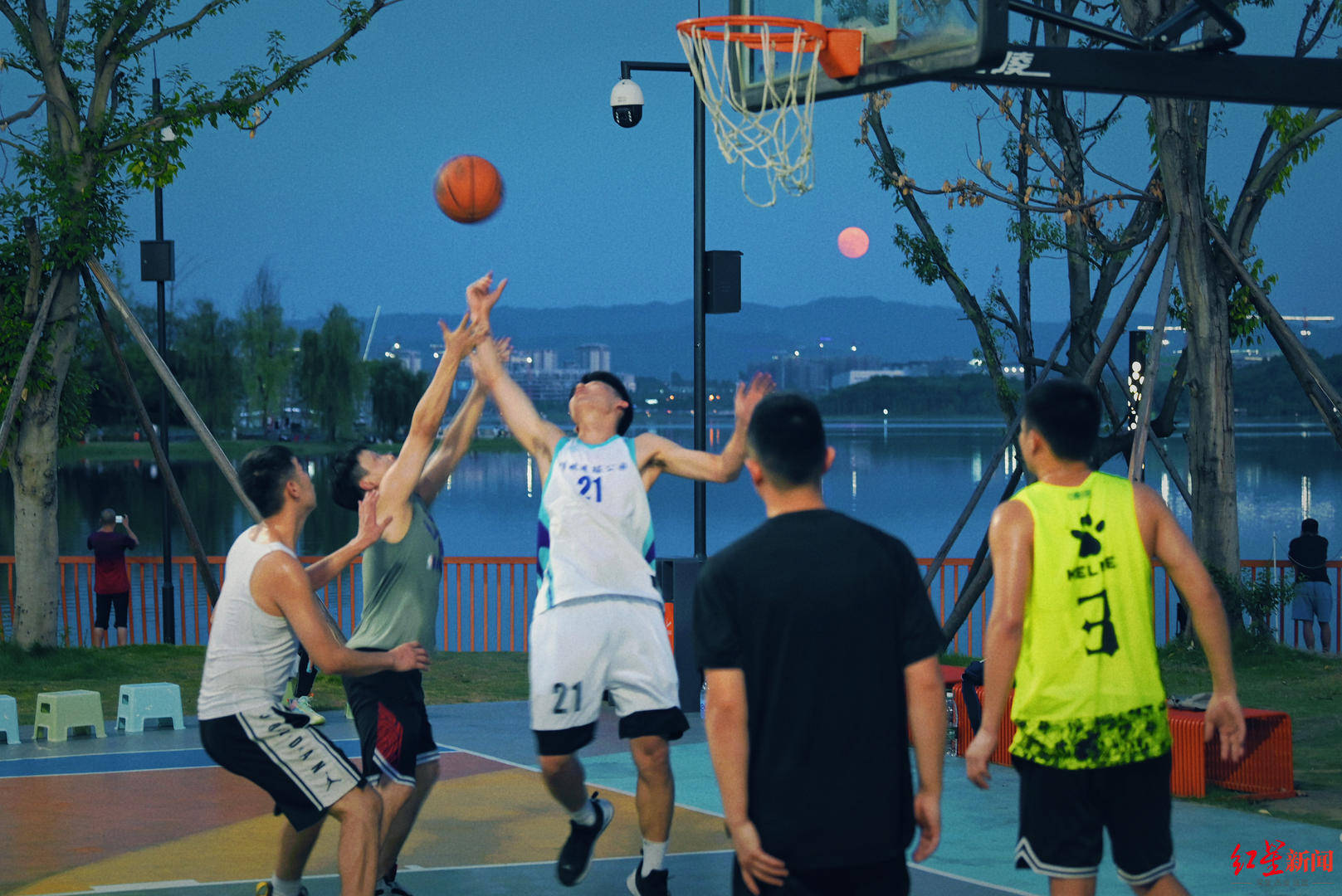 The organizer organizes a half-court 4v4 basketball game in one of the venues every day, maintains the order on the scene, distributes number plates and arranges groups for basketball enthusiasts who come to participate. "Our activities are open to everyone, and the teams that win consecutively on the field can get corresponding prizes."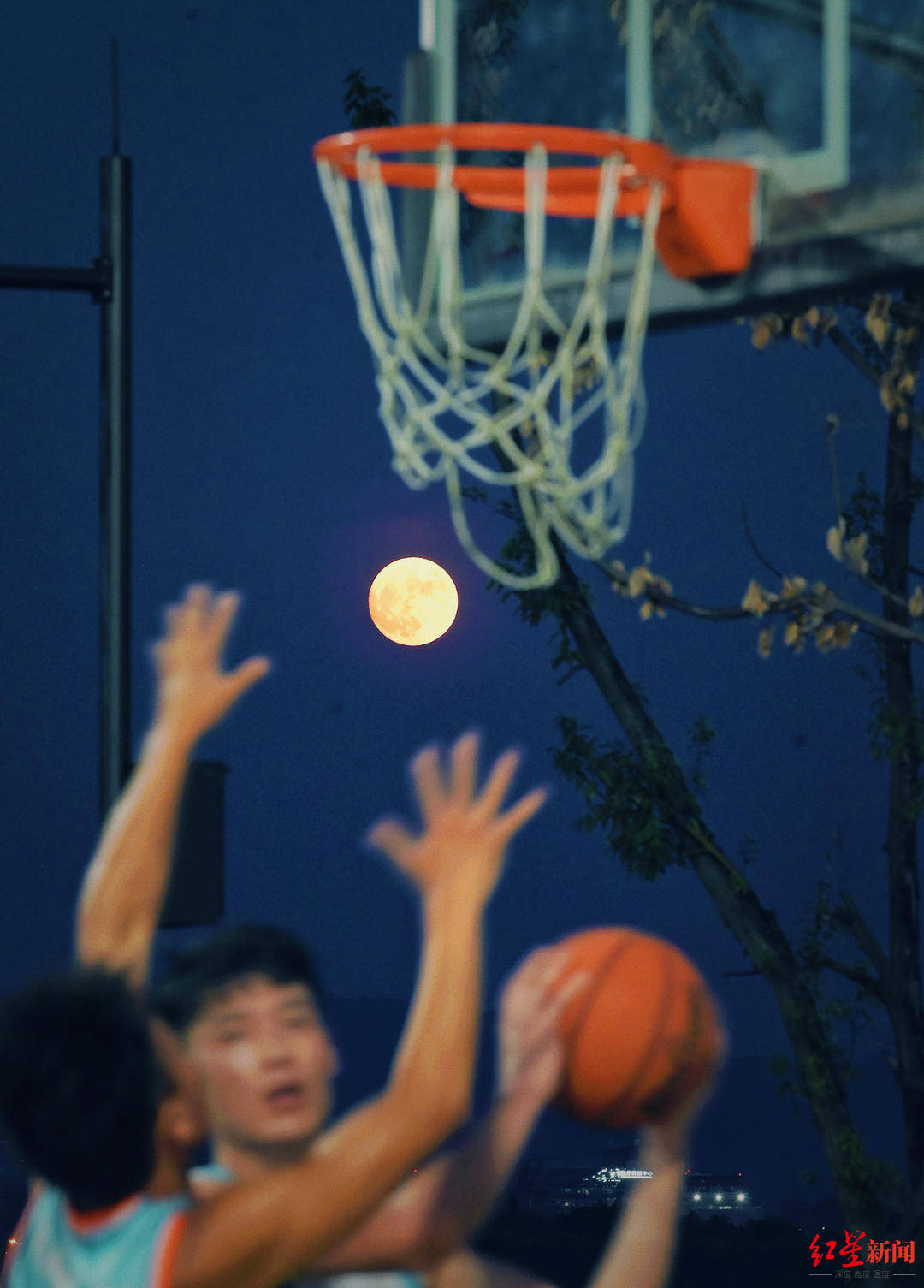 Wang Rong, director of the "Lakeside Ball Bureau", said that he hopes to expand the influence of the Xinglong Lake basketball court by organizing such activities, and on this basis, create a better national fitness atmosphere, so that everyone can experience the fun brought by sports. In an interview, Liu Dunhui, a participant of the "Lakeside Ball Game", said that the atmosphere of the stadium is particularly good and clean. "I've made a lot of friends playing here, and there's a sense of belonging in college."
Red Star News reporter Liu Haiyun Wang Shuai intern Ren Yuting photography report
Editor Ou PengReturn to Sohu, see more