After more than 25 years, a group of former players and partners took the initiative to value a space open to the community, intended mainly for the residents of the Las Morochas neighborhood and all the families who visit the Fortín facilities on a daily basis. .
In a ceremony held yesterday afternoon, The historic Cantina del Fortín de Las Morochas was inaugurateda completely renovated sector, which required an investment of more than 3 million pesos, equipped with top quality materials and with capacity for 40 people.
Due to the magnitude of the event, in which many members participated, the circulation of the street was cut off, and in an emotional act, President Horacio Masino, the municipal mayor Pablo Petrecca and Juan Antonio Abdala, former player and member of the group of friends who carried out the reform.
The brand new canteen also has a showcase where the different trophies that exalt the rich history of the institution are exhibited..
The news of the club
For more than 10 seasons in an uninterrupted and competitive way, Argentine participates in the elite of national basketball, adding 14 seasons in total. Nowadays, It is one of the two teams from Buenos Aires with a presence in the National League. (in addition to Peñarol de Mar del Plata).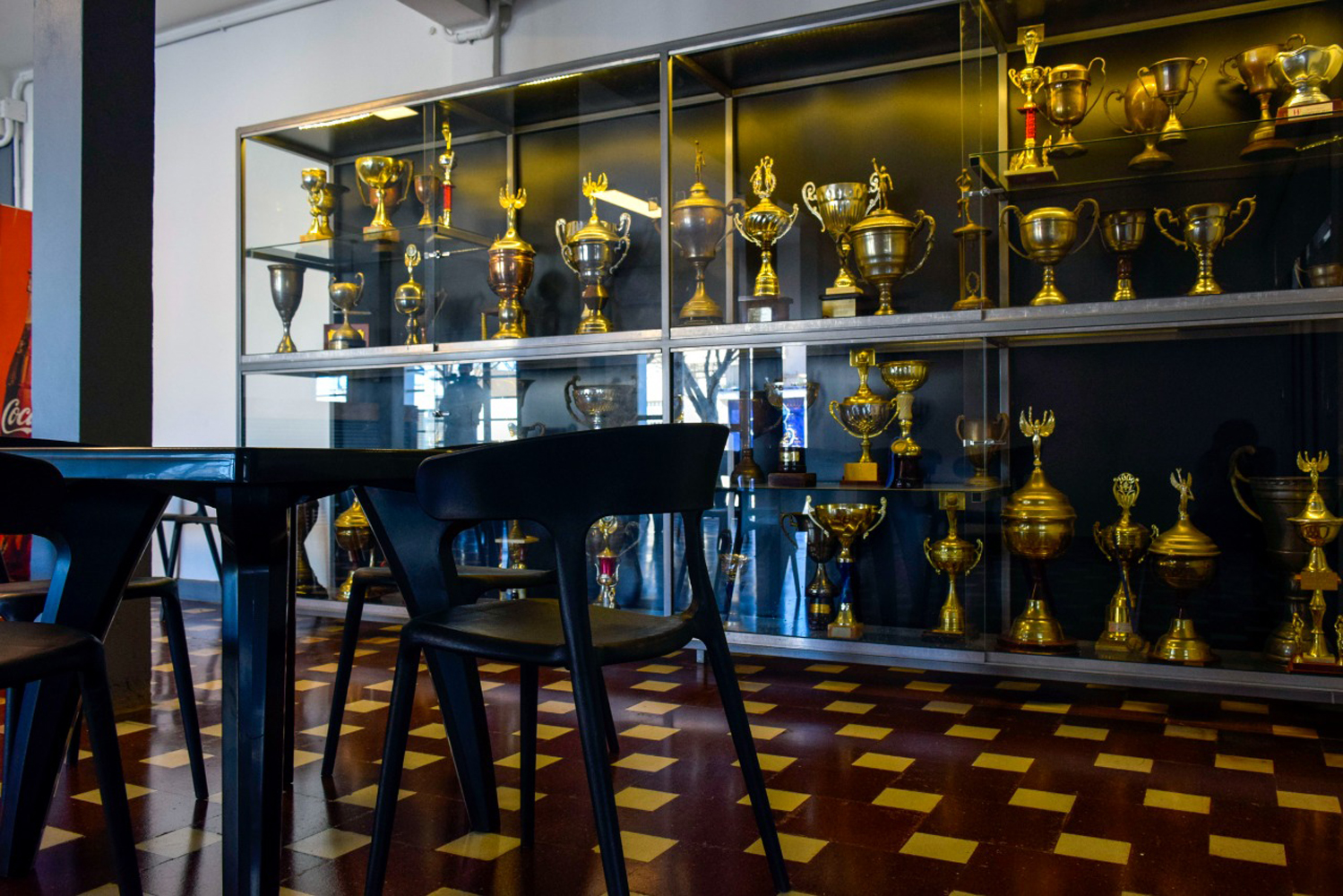 For more than 20 years, Argentino has been a reference center for hundreds of boys and girls from Junín and the area. Currently, 170 basketball players in the training process attend daily, under the coordination of 20 teachers and a group of collaborators who provide support in each activity. With capacity for 1,500 spectators, the strong locality in the Fortín de Las Morochas is a source of constant praise for the basketball environment, mainly from journalists, players and technical directors.
Masino: "People give us a big hand"
The head of the entity said that "People give us greater support when they see that we are advancing in the club. We have almost 200 boys playing. Institutional and sports growth is important year after year. Today is the time to enjoy this new place. The two working groups, made up of former players and fans, made this reality possible. The club is above everything, we aim for the entity to grow, both sportingly and in terms of construction".
Finally Masino thanked the presence of the Municipal Mayor "who always supported us in every request."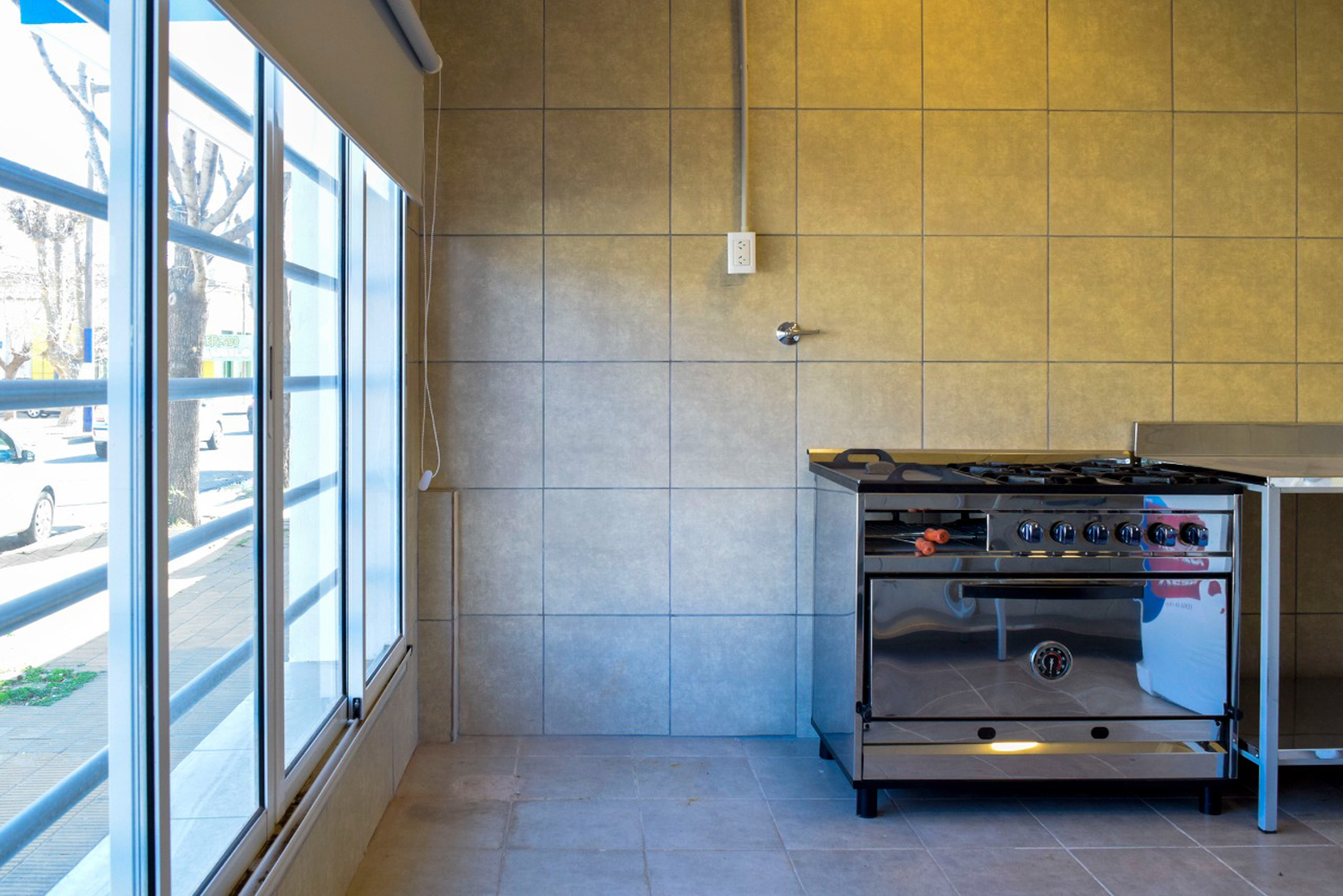 Petrecca "This is more than a canteen"
The mayor of the municipality said thatthis is more than a canteen, it is belonging, roots, this is you, a great party. When I came I imagined that there would be 4 or 5 people to do a ribbon cutting, but this is a big party. This is Argentina, this is Las Morochas, this is a neighborhood, this is a town. As Horacio said, we are here to continue accompanying you, there are very nice projects, and this story will continue. Congratulations, and for further growth of Argentino".
Abdala: "A beautiful experience"
The club's historic player said that: "I am very excited, moved, and I would like to mention what Pablo Petrecca pointed out, the mystique of this institution. We had thought about inviting Regina Pagano, who was the first queen of the club, but she couldn't be. We are a group of friends, players, Juanjo Chemile, Alfredo Vacarezza, Raul Malchiodi, Juanchi Cangelosi, Federico Francisquello, Sabina Villar, who was the creator of this wonderful project.
For us to start this was a beautiful experience. It was not easy to knock on the door of the secretariat, start and finish the project. Argentino is a club that has a lot of neighborhood. There is a group of guys that has been working wonderfully on the theme of the grill, with the dinner that we will make soon at the end of the year, and we want to thank them.
Also, of course, to the Board of Directors, with whom there was great communication. Not only the way we communicated, which was very good, and we had a lot of freedom to do this. It was not an easy work, there was a lot of emotional component. This neighborhood, where I grew up, has, as the Mayor said, a lot of mystique, and I want to take the opportunity to read you some words I wrote. There are four parts, 2 of which were written more than twenty years ago.
Prefederal
First date (19-8)
San Martin vs Sarmiento
July 9 vs Cavul
The Indians vs. Argentine TL
The amount
An average of 800 spectators attend the Fortín de Las Morochas per game. And 900 are active members
Abdullah's poem
There is a law in this neighborhood
created back in time
between ropes and cups,
which alleges
we will be poets, we will be singers,
or you will wear the blue to achieve glory.
Enter the shed kid,
run, climb the planks, look between the rags
dream amazed that great illusion
The old lion is going to go out on the field,
Maybe one day it can be you.
I am born and raised in the Las Morochas neighborhood,
this one that I have walked alone with my heart
who has been an accomplice and witness
of my sorrows and joys
and in the nights of my life,
keep my dream of champion.
I don't care what you say
if you never sat down to talk with me
if you don't know what I think, not even what I feel,
and everything that I have lived in these streets.
I know that every day there will be something better to discover,
every day there will be a new opportunity
to accept, to change and be a better person.
So when I walk slow
and my son takes me by the hand down this street
at this table of a thousand stories
with friends forever
and before boarding the train,
we will feel that we close the circle of life
and that we did not lack anything.
Dear people of my neighborhood
never underestimate us
that they never believe us defeated
because before all this is town and ruin,
we will keep our word
and cut the ribbon we promised.
to sit,
for the old ones who left
we will never abandon you
Argentine of my life!
Juan Antonio Abdala
____________________________________
Listen to Junin.net podcasts on Spotify