Surprise everywhere during the live broadcast of the match between Antwerp FC and Zulte Waregem on Eleven Sports. Commentator Frank Raes surprised all viewers by stating that none other than Adnan Januzaj enjoys the interest of The Great Old. In the meantime, this rumor has also been confirmed by journalist Sacha Tavolieri, who describes the Antwerp interest as real. The potential arrival of Januzaj to Antwerp would in any case be a bigger stunt transfer than that of Radja Nainggolan, Vincent Janssen and Toby Alderweireld.

IN THE FORM OF HIS LIFE
One and a half year. For a long time, Adnan Januzaj and Real Sociedad negotiated a contract extension, but in the end both parties did not reach an agreement. The 27-year-old attacker was one of the better wing forwards in LaLiga last season, something that did not immediately translate into impressive statistics (3 goals in 32 league games), but all the more because of his strong performance, translated into an enormous contribution and added value for the team of Imanol Alguacil.
Adnan Januzaj was the runner-up among all wing players of the Spanish league in terms of offensive regularity, number of dribbles and the number of offensive duels. In addition, last season he also showed much more solidarity on the defensive level, a positive evolution that coach Imanol Alguacil already emphatically and several times applauded in the press last season. And the Spanish media and analysts also appreciate Januzaj's strong performance.
"Januzaj is finally the star at Sociedad today," wrote Brand for example. "Even above Mikel Oyarzabal, Mikel Merino, David Silva or Alex Isak" The angel-faced attacker regularly demonstrated his superb technique and enormous footballing ability at Real Sociedad. According to El Nacional, Adnan Januzaj's entourage is of the opinion that he is in the best shape of his career, a statement that does contain a great deal of truth.
COVED BUT FOCUS JANUZAJ
The Januzaj camp therefore thought it opportune to explore other horizons in the sporting field, but of course they also want to capitalize on that unique momentum financially. The stylish attacker earned 4.4 million euros gross per year at Real Sociedad and the intention is to increase that annual salary significantly at his new employer – with a hefty signing bonus as an extra. That is certainly a realistic goal of his entourage, because his status as a free transfer player in top form, combined with international experience and blessed with an immense talent, makes him a real bargain for many clubs.
Interest has already come from Spain (Seville FC and FC Barcelona), Italy (Napoli), England (Everton and West Ham) and even a concrete offer from Saudi Arabia. After all, Al Nassr presented Adnan Januzaj with a lucrative offer, but the wing attacker kindly thanked him because he prefers a nice sporty project. That is a brave choice by Januzaj, which betrays great sporting ambition and hunger. In the off-season he also worked very hard to stay fit. For example, he spent a holiday on the Costa del Sol, but not without spending a few hours every day in the gym or doing exercises on the beach.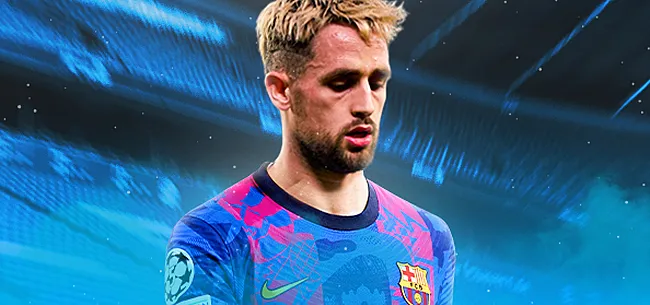 In any case, Adnan Januzaj will not make a hasty choice when choosing his new club, as his decision is based on three pillars: the sporting plan, the financial conditions and the prospect of a World Cup selection for the Red Devils. In the previous international break, Januzaj – just like Alexis Saelemaekers, Brandon Mechele and Matz Sels – did not get a single minute of play from Roberto Martinez. "We love his talent. But you're fighting Dries and Eden, aren't you? Look, those guys have to keep working. Keep doing their best, because they are definitely part of our plans," the national coach gave as important advice for Januzaj.
MEGA STUNT ON THE FOREST OWL
During the initial phase of the Antwerp FC match against Zulte Waregem, Frank Raes surprised the viewers by indicating that the name of Adnan Januzaj is doing the rounds on the Bosuil. The news was subsequently confirmed by journalist Sacha Tavolieri, who added that Antwerp's interest is indeed real. And that's pretty big news. The potential arrival of Janzuaj to The Great Old would actually mean an even bigger stunt than that of Radja Nainggolan, Vincent Janssen and Toby Alderweireld.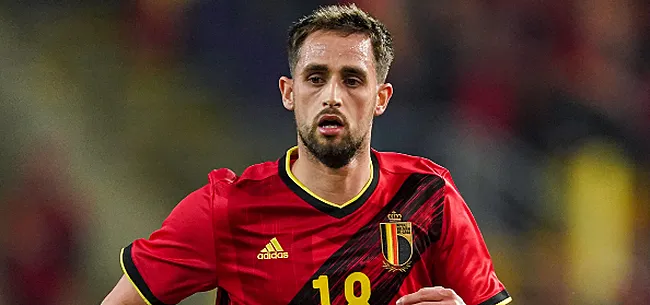 Firstly, there is the fact that Adnan Januzaj was one of the best wing forwards in the Spanish league last season, the interest of clubs such as FC Barcelona, ​​Napoli, Everton and West Ham is not just out of the blue. In addition, Januzaj is in the shape of his life, which was not the case with Radja Nainggolan, Vincent Janssen or Toby Alderweireld, and he aspires to a World Cup spot with the Red Devils. His substantial salary package, Januzaj earned 4.4 million euros gross on an annual basis at Sociedad last season, is also classified by Belgian standards as an unadulterated stunt transfer.

Create your account at Unibet now and experience matches even more intense.

MORE SPORTS NEWS
POLL:
Does Antwerp play champion with Januzaj in the team?