Tulio Gomez He published a short sentence on his Twitter account, but which implied that he contemplates that América de Cali has its own stage for its home games.
"I have a dream," he wrote.
His message was accompanied by a drawing of a stadium with a design practically the same as the one in Deportivo Cali.
That is to say: without an athletic track, with a wide grandstand on the first floor and several levels with boxes above that grandstand.
The difference with the Cali stadium lies in the fact that the drawing shared by Gómez shows roof on all sides and the legend "America" embodied in it.
And although the manager did not give more details, several scarlet fans encouraged him to make the project a reality.
Currently, the 'red devils' play their matches in the Pascal Warrior, property of the city of Cali, an enclosure that when it is occupied or disabled, forces Americans to be local in alternate plazas, such as Palmira, Tuluá, Armenia, Bogotá, etc.
Read Also
Here, the publication of the American boss and the comparison of the 2 stadiums: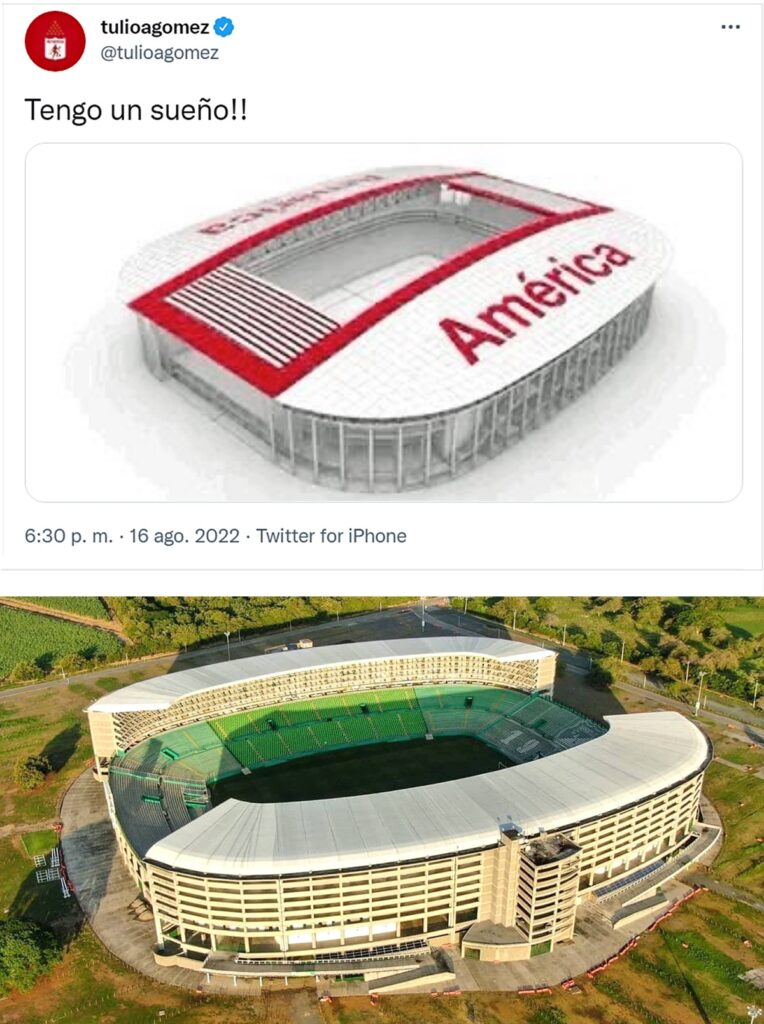 I have a dream!! pic.twitter.com/ZN0MfGqU3H

— tulioagomez (@tulioagomez) August 16, 2022