CNR Nanning News on August 2 (Reporter Wu Liangyi Correspondent Cai Juncong) On July 31, after three days of fierce competition, the 2021-2022 LYB Li Yongbo Global Amateur Badminton Championship-Nanning Branch Tournament ended successfully in Nanning Li Ning Sports Park, 2157 In the hot summer, famous badminton enthusiasts decided the championship, runner-up and third runner-up of each category.
The scene of the game (Photo provided by the Nanning Sports Bureau from the Central Radio Network)
This event is hosted by Nanning Sports Federation, co-organized by Nanning Social Sports Development Center and Nanning Badminton Association. During the three-day competition period, the athletes waved their rackets on the field, sometimes lobbing lightly, sometimes smashing and smashing. Ling Xiyao from Guangxi Hello Club and his partner Li Qiquan finally won the men's doubles championship in the youth group B (25-33 years old).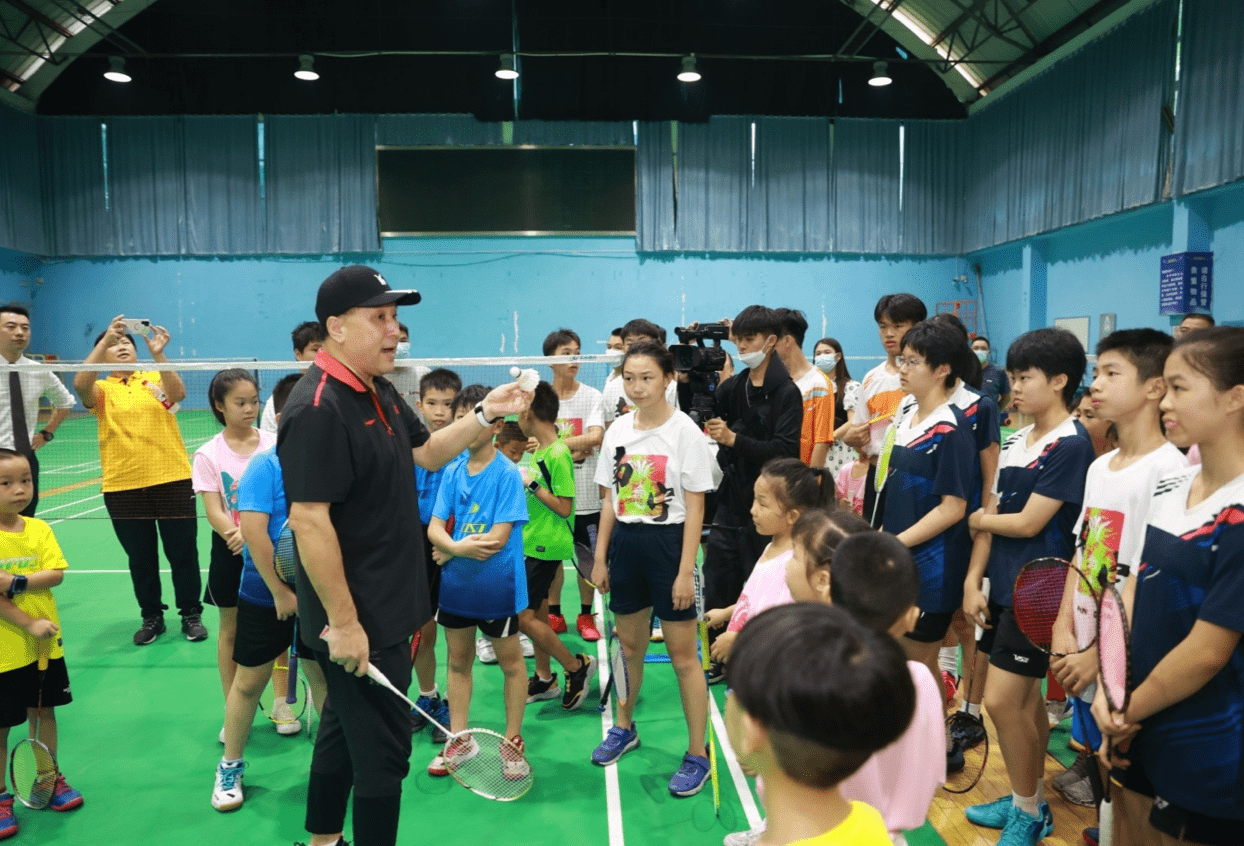 Li Yongbo guides the young players (Photo courtesy of Nanning Sports Bureau issued by CCTV)
As a practitioner of national fitness, Li Yongbo, a meritorious coach of Chinese badminton and founder of LYB brand, believes that participating in sports is conducive to the healthy growth of young people, and a healthy body can provide sufficient physical strength and energy for cultural lessons. This is the integration of sports and education. Important impact on adolescents.
Lan Xiao, President of Nanning Badminton Association, said that Nanning is a vibrant city. The 2019 "Sudirman Cup" Badminton Tournament and the main competition area of ​​the 2023 First National Student (Youth) Games have successively settled in Nanning, enriching the general public. The sports and cultural life of Nanning shows the fruitful achievements of Nanning's economic and social development.
"The holding of the LYB Li Yongbo Global Amateur Badminton Championship-Nanning Branch will be of great benefit to the development of Nanning badminton, especially the development of young people." Lan Xiao said that he hoped that in the future, with the support of relevant departments, we can continue to promote "physical education". "Integration of education", cultivate young badminton reserve forces, promote training through competitions, and carry out more mass sports activities to help build a healthy Nanning.Return to Sohu, see more
Editor:
Disclaimer: The opinions of this article only represent the author himself, Sohu is an information publishing platform, and Sohu only provides information storage space services.