The traditional contest that takes place in the facilities of the Trelew Tennis Club already has the first winners and they correspond to the 4th male category.
Carlos and Agustín Solivella prevailed over the couple made up of Altamirano/Altamirano 6/2 – 5/7 – 10/6 and were the consecrated men's team.
In Ladies, Andrea Lynch and Lara Guzmán were the champions after beating the duo of Martina Paz and Florencia Palucchini 6/4 – 6/2.
THE REST OF THE CATEGORIES
Likewise, in the 1st/2nd category Men, the Diaz/Real duo managed to advance to the final where they expect rivals who will come out of the match played by Lassaga/Nogueira vs. Cerutti/Villegas.
In addition, in the 3rd Men's -after living a semi-final of a good level-, the final will be played tomorrow, Wednesday at 8:00 p.m. between Eckhardt/Gianetto and H. Aristimuño/Montivero.
On the other hand, in third Ladies and after disputed matches, the final will be starred on Thursday at 9:00 p.m. by Ustariz/Vilches and Dacal/Borgonovo.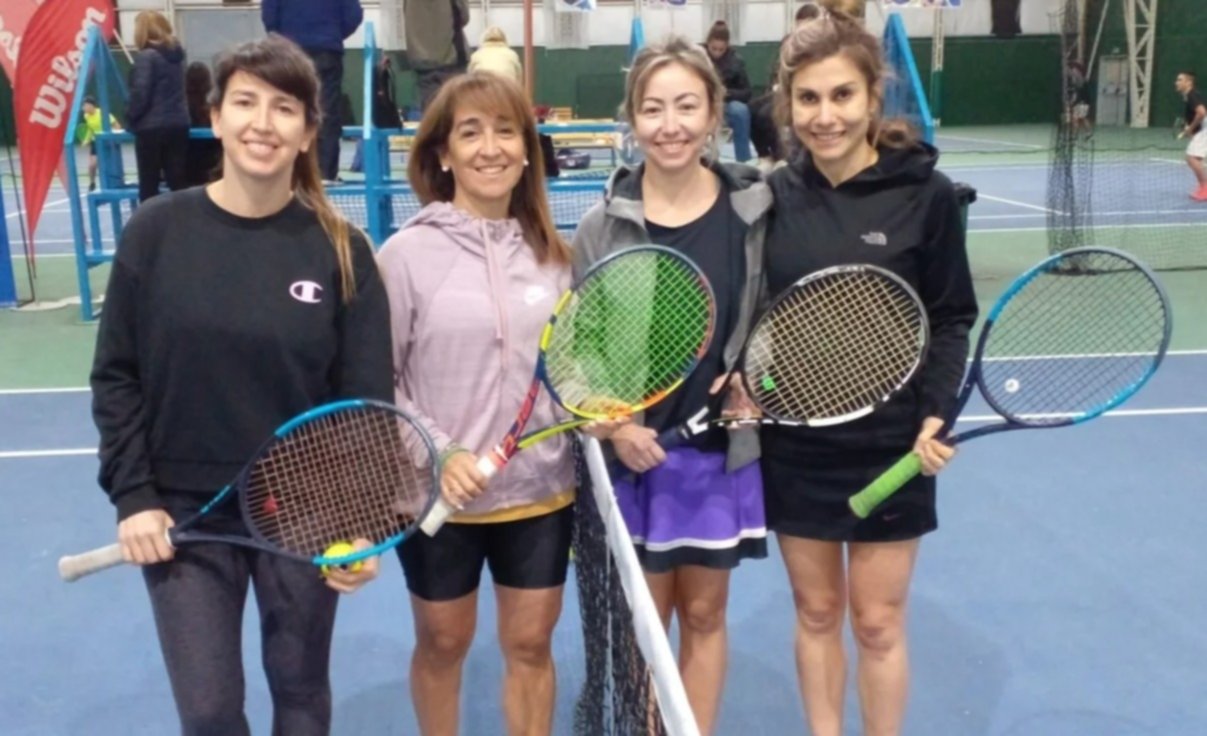 Some results of the weekend were:
FIRST / SECOND CATEGORY
Real/ Diaz to Zabala/Gahona 3/6 – 6/4 – 10/7
Babino / E. Lassaga 7/6 – 6/4 in Carminati / Videla
Lassaga/Nogueira 6/2 – 6/1 to Amancio/ Arbeletche
Ceruti / Villegas 4 / 6- 6/4 – 10/6 in Babino / E. Lassaga
Real/Díaz 6/4 – 6/3 to Carminatti /Videla
THIRD MEN
Real/Toledo 6/1 – 6/1 to Cisterna/V. Larranaga
Suffered / J. Larrañaga 6/1 – 6/1 to Pérez / Maza
Fox/Fox 6/1 – 6/1 to Meyer/Meyer
Aristimuno/Montivero 6/3 – 6/4 to Atucha/Atucha
Eckhardt/Gianetto 6/4 3/6 10/7 a Real/Toledo
THIRD LADIES
Gonzalez/Galdame 6/1 – 7/5 to Dacal/Borgonovo
Ustariz/Vilches 6/1 – 6/0 to Diaz Rocha/Fuentes
Marina/Maldonado 6/0 – 6/2 to Sosa/Vilches
Ferrari / Gahona 6/4 – 7/6 in Bragoli / Pap
Dacal / Borgonovo 6/4 – 7/6 in Ferrari / Gahona
Ustaris/Vilches 6/0 – 6/2 to Fernández/Galdame
FOURTH MEN
Oller/Giannandrea 6/3 – 6/0 to Altamirano/Altamirano
Roa/Ruiz 6/3 6/2 to Fels/Bovcon
FOURTH LADIES
Quintana/Villagran 6/2 – 6/3 to Pes/White
Lynch/Guzmán 6/3 – 6/4 Roth/Beliu
Paz/Palucchini 5/7 – 7/5 – 10/6 to Quintana/Villagran