Fermín Wingerter suffered an accident in New Zealand where he worked. He lived very hard hours and recovered. He began to study and today he is one of the figures in adapted
basketball
playing for the national team, which qualified for the Dubai World Cup to be held in November after losing the Copa América final against the United States.
Fermín recounted his joy and happiness for what he had achieved: "It is a pleasure to have been among the 12 that went to the Copa América, a pleasure to integrate the light blue and white and personally incredible what was achieved as a team and as a group for the objectives we had, qualifying for the World Cup in November and being able to bring a medal and luckily we got it, we missed the gold which is what everyone wants but we are very proud", said the athlete in Good night.
His story of overcoming: "I had an accident in 2018 working in New Zealand that left me with paraplegia and that is why I am on wheels and in the rehabilitation of that country they made me discover adapted sports, we tried basketball, tennis but basketball caught me and As soon as I came I started to see where it was possible to practice and I started to see and that I join a large team at the national level that is CILSA Santa Fe and today it is the team where I am and I do the training that they send us every day of the National Team," he remarked.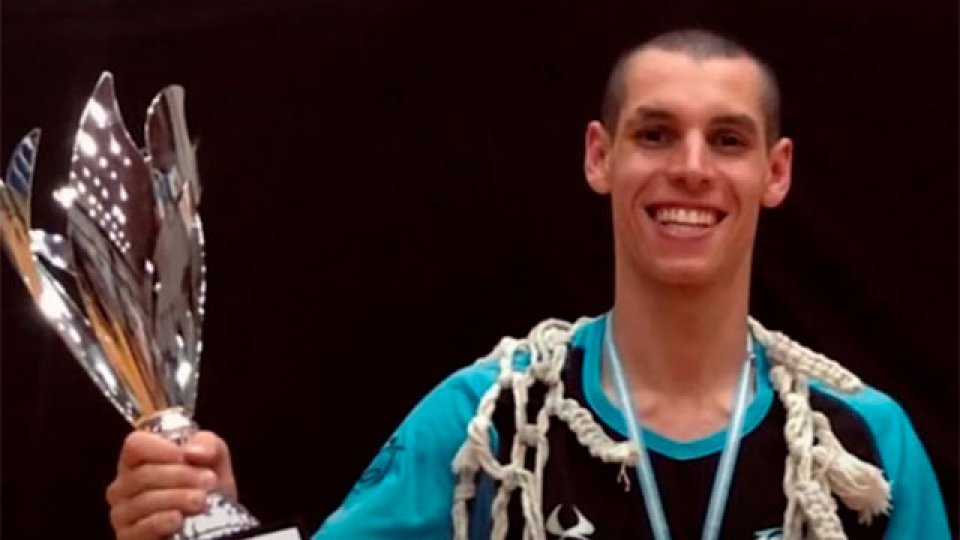 The man from Paraná, far from being bitter about his accident, found the strength to continue his sporting activity: "When you face adversity, the idea is always to get ahead and get on with life, but yes, the truth is that sport occupies a central place in my life and for people to know that sport can help you with a lot of things".
"Family and friends are an important pillar, I had to be half alone there (New Zealand) because I had only gone with a friend and luckily I had a lot of people who I had met on the trip and who accompanied me throughout the process and those who helped me in a lot of aspects to get ahead".
"To learn to do something well it takes time but you get used to it, before the accident I practiced basketball at school," he said.
"In adapted basketball, the capacities that each player can have are different and not all those who play in chairs are in chairs since it can be an amputee who can have a prosthesis and that is where the functional categories that each player has in their disability go. and among the 5 that make up the team that is on the pitch".