Ai Group Co., Ltd. (Headquarters: Osaka City, Osaka Prefecture,) operates 27 hospitals in Osaka and Kyoto for "Ai Acupuncture and Osteopathic Clinic" and one store for relaxation massage "Rakutasu", which grows together with the local people. Representative Director: Yuji Ito,https://www.ai-medical.co.jp/) Will be reopened on July 1st (Friday) to commemorate the 6th anniversary of "Ai Acupuncture and Osteopathic Crysta Nagahoribashi Station".
The exterior of the store has been renewed and the logo has been renewed.
In the new logo, the joy and happiness that spreads through Ai Medical is expressed by changing colors.
There is a feeling of relaxation. It is a renewal that incorporates the concept of.
* Practitioners at the acupuncture and moxibustion clinics are national qualification holders who have national qualifications (judo rehabilitation, acupuncturist, moxibutionist) under the jurisdiction of the Ministry of Health, Labor and Welfare.
At Ai Acupuncture and Osteopathic Clinic, we support the health of the local people by sticking to hand-based treatments with the concept of "relaxing the mind and having love."
Lifestyles that have changed from Korona-ka, spending more time at home, and eating and living rhythms are more likely to be disturbed.
In addition, the chances of exercising are decreasing, and the number of people who are lacking in exercise is increasing.
Relieve your tired body with a hand treatment.
Ai Acupuncture and Osteopathic Clinic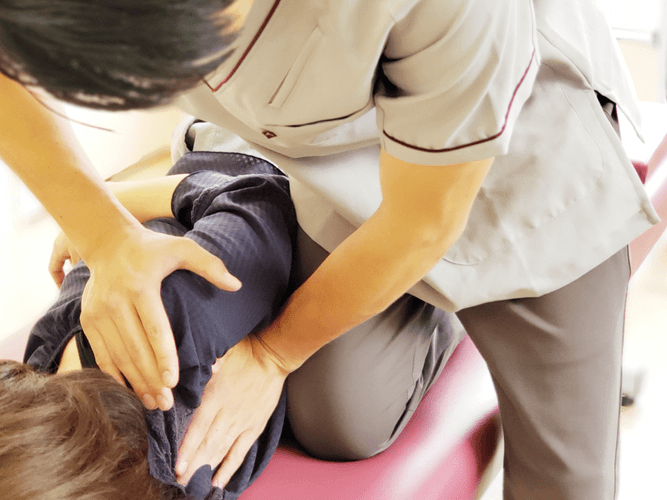 Symptom relief treatment tailored to each person
We will conduct thorough hearings and propose the most suitable treatment for the patient's symptoms.
Please be assured that we will proceed while checking the treatment details together.
Treatment for various symptoms
At Ai Acupuncture and Osteopathic Clinic, we will propose treatments for various symptoms.
We also handle treatments such as sciatica, tendonitis, and postpartum pelvic correction.
Treatment experience at the first experience price
Only for the first time, you can experience "CuRe Pain Basic", a hand-based "ai" treatment, at a great price.
It is said to be effective in improving and preventing recurrence of common unpleasant conditions such as stiff shoulders and low back pain, and conditions caused by excessive strain on the skeleton and muscles.
CuRe Pain Pelvis + CuRe Pain Spine + CuRe Pain This is a course where you can fully enjoy manipulative treatment and pain treatment.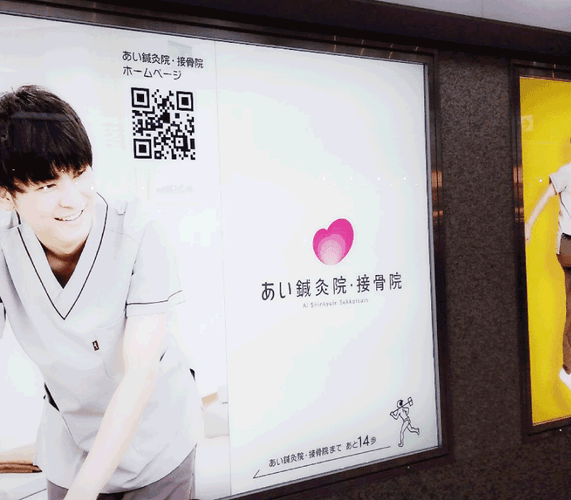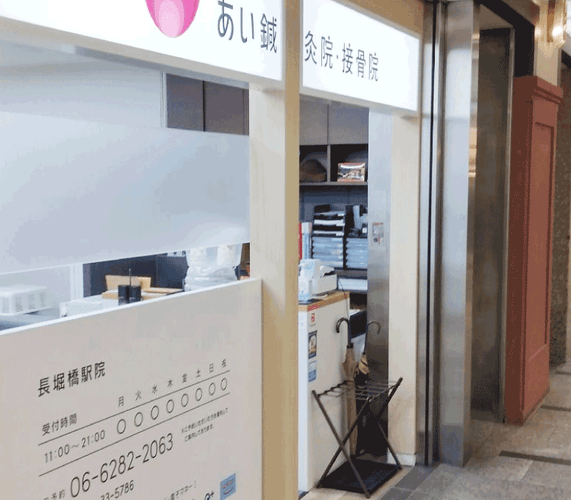 Ai Acupuncture and Osteopathic Crysta Nagahoribashi Station
Hospital name: Ai Acupuncture and Osteopathic Crysta Nagahoribashi Station
Location: No. 3 Nagahori Underground Shopping Center, 2 Minamisenba, Chuo-ku, Osaka 542-0081 (in East Town)
Phone number: 06-6282-2063
Consultation hours: 11: 00-21: 00
Regular holiday: None (12 / 31-1 / 3)
home page:https://www.ai-medical.co.jp/clinic/crysta/