Wout van Aert (27) gives up his Belgian tricolor. The defending champion is missing on Sunday at the BK in Middelkerke. On stage in Tignes his knee hurt. "There has been slight irritation in recent days," says his Jumbo-Visma team.
Wout van Aert had already canceled for this afternoon's BC time trial in Gavere, but the top favorite will not be there on Sunday either.
After the Dauphiné, Van Aert went on an internship with his Jumbo-Visma team to Tignes, but his knee was hit during training.
Van Aert takes a short rest period and misses the Belgian Championship, the Tour is normally not compromised.
"It's a shame that I can't defend my jersey", reacts the outgoing Belgian champion. "Normally I would never cancel for a Belgian championship."
"But this is the most sensible decision, because I don't want to jeopardize the Tour."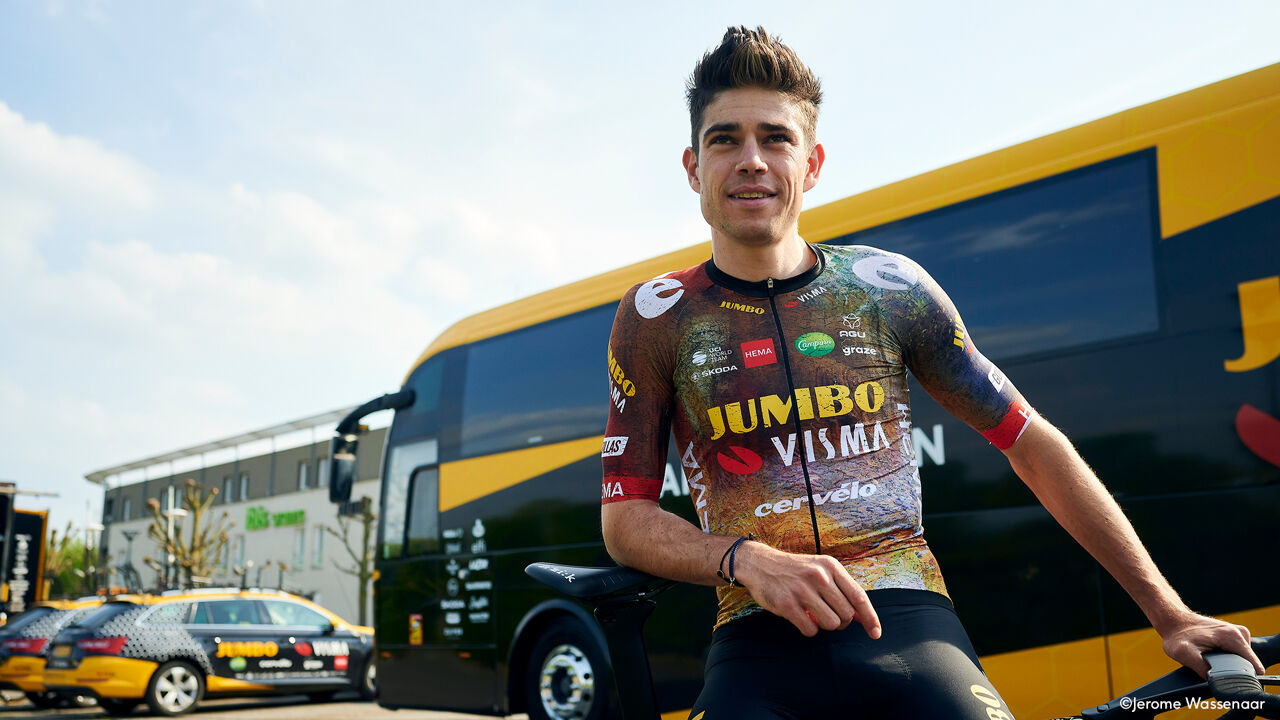 No Belgian jersey, but an adapted Tour shirt for Van Aert from next Friday.