Louis van Gaal is pleased with the way the Orange squad managed to fight back from a 0-2 deficit (2-2) in the Nations League game against Poland on Saturday, but believes that some internationals did not play their best game.
Van Gaal pointed to Jurriën Timber, among others. The defender of Ajax was taken to the side after more than an hour of play and replaced by Jordan Teze.
"He often dribbled when he should have played the ball," said the national coach at the NOS† "I am certainly not satisfied with that. I also suspect that he is on his last legs."
Memphis also dropped quite a few stitches, according to Van Gaal. The striker let himself down too often in the final phase and, moreover, missed a penalty in injury time that could have given Orange the victory.
"He must remain in the striker and not play on 'ten'. It was also not an order to do that, so I intervened. And he also missed a penalty, otherwise we would have won. It was not his best game, let that be clear."
Louis van Gaal thought that not all players of Orange reached their level.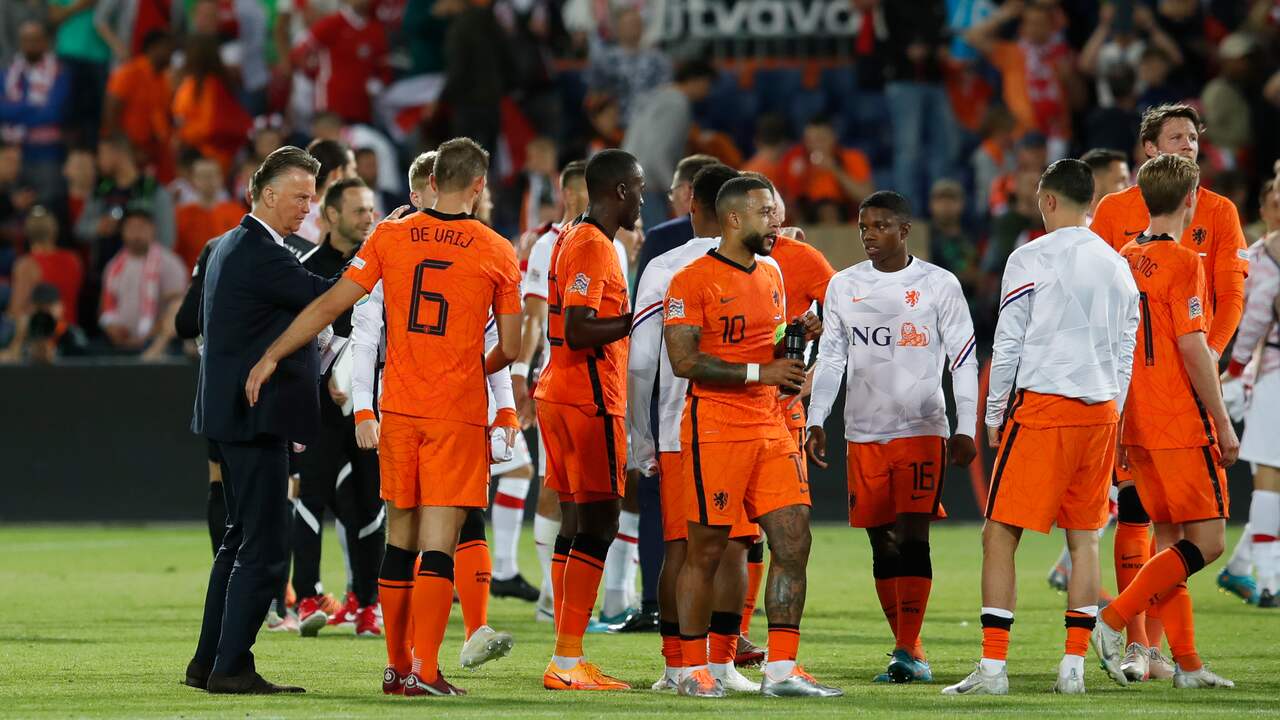 'Fleks can prevent opening goal'
The Dutch national team fell behind in De Kuip after eighteen minutes via a diagonal shot by Matthew Cash. A hit that, according to Van Gaal, could have been prevented.
"He can have that ball if he takes a different attitude. But I heard that he also indicated that himself. It is good if a player indicates that honestly."
After Poland also scored 0-2 early in the second half, the Orange put the situation right with goals from Davy Klaassen and Denzel Dumfries between the 51st and 54th minute.
"I am very proud of the resilience and spirit of this team and the way we played in the second half. The first half was not good, but those are learning moments."
The fact that Poland played defensively was only positive, according to Van Gaal. "It is the first time that we meet such an opponent, but that will also happen to us at the World Cup."
Nations League program Orange in June
June 3 in Brussels: Belgium-Netherlands 1-4

June 8 in Cardiff: Wales-Netherlands 1-2

June 11 in Rotterdam: Netherlands-Poland 2-2

June 14 in Rotterdam: Netherlands-Wales
Memphis Depay's missed penalty.