"Showa Professional Baseball Workers Talking to Reiwa" 25th Toru Mori, Part 2 (Read from the first part >>)
A popular series that explores the essence of past interview materials of "Showa professional baseball players" like old samurai. Toru Mori, who entered the Chunichi Dragons from Waseda University in 1958 as a slugger representing Tokyo Big6 Baseball League, was a main hitter who won home runs and RBIs in 1959. It will be released to the ocean (currently DeNA) in just four years.
The cause of the mysterious trade is the entanglement of the human relationship between Director Wataru Nōnin, who took office in 1961, and Mr. Mori. When talking about the process, Mr. Mori lamented what happened at that time, citing the names of the dictators of modern history.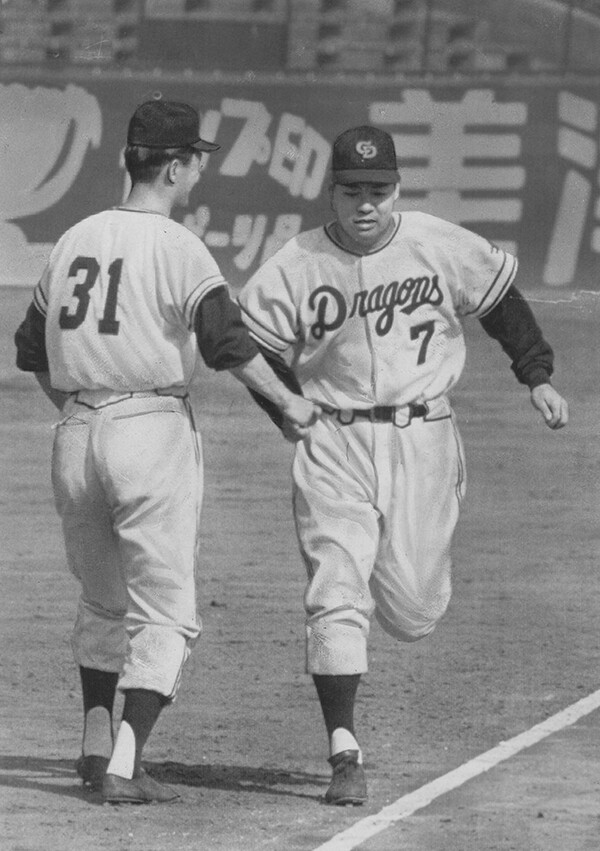 Toru Mori hit a home run in 1961. I left Chunichi for this year (photo = Sankei visual)
* * *
"I wonder if Kim Jong Il or Saddam Hussein would be the director."
"I was killed as a player."
"There is no way to prevent Kim Jong Il and Hussein when they come."
It was a very intense metaphor for a baseball interview, but I had no choice but to laugh after I had a crush on it. Mori-san also smiled, but his eyes were serious. In other words, was the director a dictator?
"Yeah. I use people as I like. If I don't like it, I don't use it. What's that? Isn't there a guy who doesn't fit physiologically? I don't know what it is. Maybe that was the case, but not everyone hated me, apart from me.
Director Shigeo Mori, my teacher at Waseda, brought me a lot, and Shunichi Amachi, the first director in Chunichi, really saved me. He looked like a god. I was able to play an active part when I was Shigeru Sugishita next time. As soon as it was replaced, it was blown away with Ghan. "
I've heard that Chunichi of that era was clearly colored for the director's appointment of players. In the case of Nojin, he was active as an infielder from the early days of professional baseball, but from 1949 he became a strong team when he led Fukuoka's non-professional Nittetsu Futase. Due to his achievements, he was appointed as the second army coach of Chunichi in 1960, and was promoted to the first army coach in 1961, and has been called "Kyushu group" since then.