I went to Tokyo Dome to watch a baseball game!
Pre-match dance! It's like an idol VENUS
The game starts at 18:00, but I was seated at 17:00 with plenty of time!
Then, everyone from the Yomiuri Giants official mascot girl "VENUS" appeared in Sato-chan's car!
My purpose this time was to watch baseball games and see everyone at Venus, so my wish came true and I felt happy ❤︎
Everyone at Venus is crazy during the match! At that time, I was impressed by the excitement of dancing and performances! The appearance of dancing with a very cute smile was very impressive and touching my heart!
I'm a fan of Akiko, a Venus member, so I brought cheering goods and appealed to me!
↑↑↑ This is me on the day ☻
I challenged with a uchiwa and a uniform (* I sewed the letters AKIKO on the existing uniform myself!), Binoculars and full equipment!
You can also watch pre-match practice!
And before the match, players appeared in the warm-up! The power of life is more tremendous than watching it on TV, and I was already captivated by the speed of the ball and the serious look!
18:00! The match has started!
Starting from the video, the game has finally started!
Every time a player throws or hits, the space where the venue is united and boiled makes watching the game even more exciting! This is the real thrill of life!
The appearance of the players talking to each other and the high five made me excited!
The result was 5-7 and Yokohama won!
Extra edition! Gourmand!
Another pleasure, gourmet, was amazing!
Collaboration gourmet with athletes and classic snack gourmet are also substantial, and the stomach was filled during the game! ✨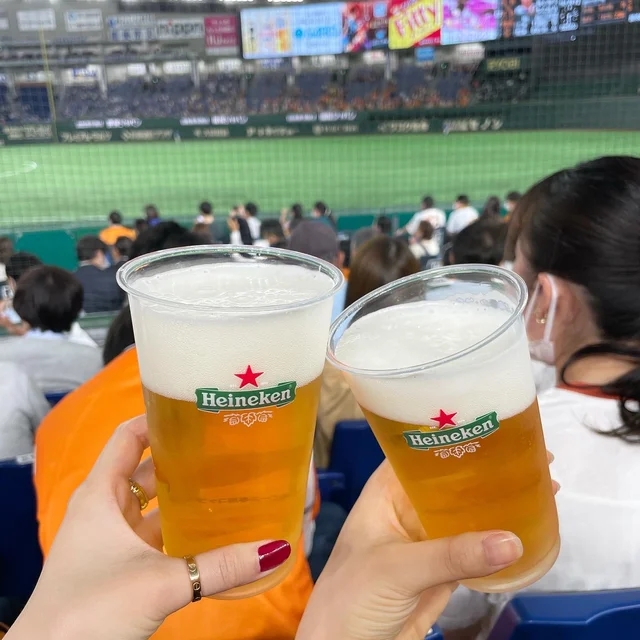 I bought beer from a seller ☻
It's nice to be able to buy beer without having to stand up during the match! I fell in love with the guts and physical strength of a cute seller who carries barrels with a smile ✨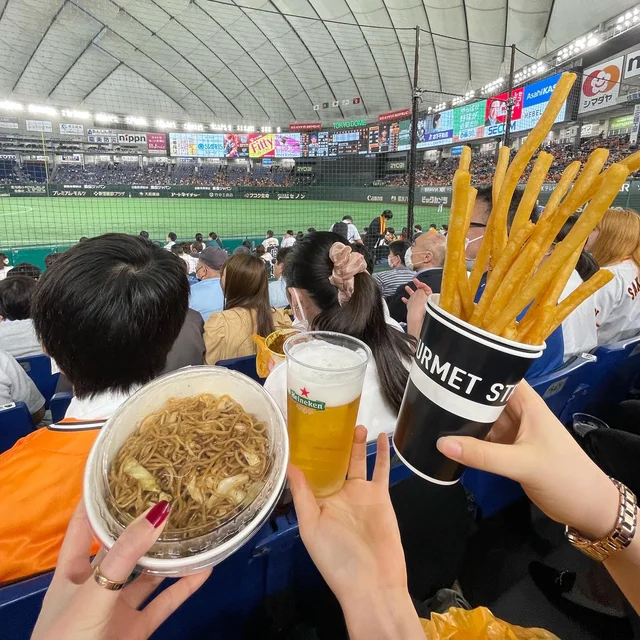 There are so many kinds of rice, from sweet to salty, so I got lost.
I thought it would be fun to eat different foods every time!
Finally ☻
How was it ☻
Recommended for those who like baseball and those who don't! There is a lot of content to enjoy at Tokyo Dome, and there is no doubt that children and adults will be absorbed in it!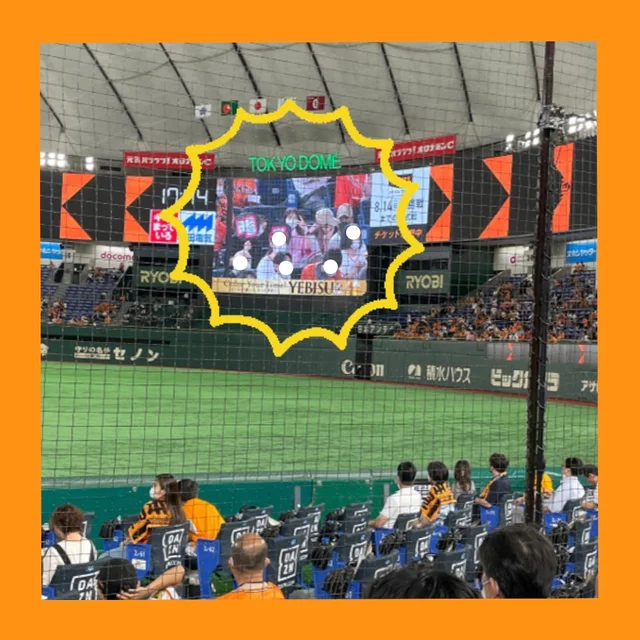 ↑↑↑ It was pulled out by the PS monitor ✨
You can also enjoy it by saying, "I've moved!" It was a lot of fun from the beginning to the end of the match!
Thanks to my friends ✨