---
In short :
Tornado observed in southern Ontario;
Torrential rain and strong gusts
Thousands of failures reported.
---
Menacing Supercells
Threatening cells are rampant in Quebec. Baseball-sized hail was observed. These thunderstorms have the potential to generate tornadoes. Torrential rain may fall by late evening. More than 32 mm of water fell in less than an hour on the Montreal side.
Impacts in Quebec
The balance sheet of breakdowns and impacts remains provisional. More than 40,000 customers were reported without power around 6:15 p.m. The outages were largely concentrated in the Montreal region, the Laurentians and the Montérégie. Large hail was observed in several places.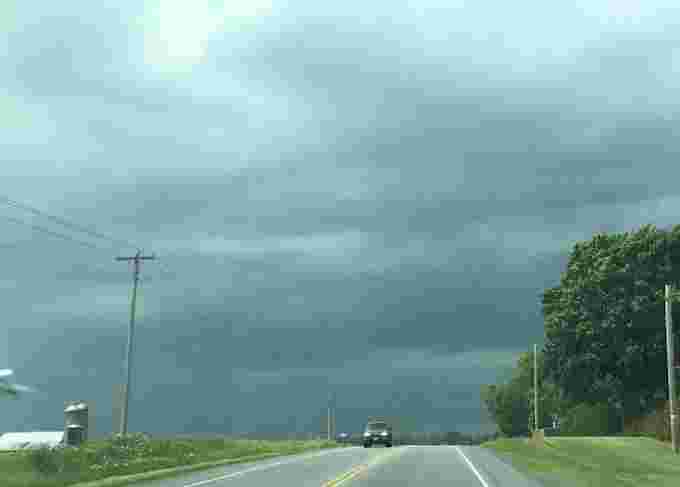 Montreal in the line of sight
A second line of thunderstorms is gradually heading towards Montreal. The sectors north and west of the city are to be watched. These powerful cells generate high winds, large hail and potentially tornadoes.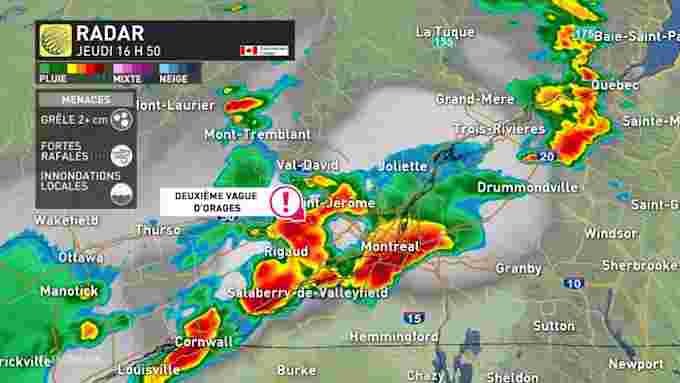 ---
SEE ALSO: Storms Hit Montreal