[The Epoch Times, June 22, 2022](The Epoch Times reporter Xu Xiuhui reported in Los Angeles) In Taiwanese proverbs, "black dog" has the meaning of praising men for being handsome, fashionable and trendy. In 2020, the epidemic is raging around the world. A group of Taiwanese in Southern California established the HeyGo baseball team. The team name is homophonic "black dog", which also means that the players can be loyal like Taiwanese black dogs and never give up.
Daniel Chang, one of the founders of the baseball team, immigrated to the United States with his parents for more than 30 years. Although he studied and grew up in the United States, he has always liked Taiwanese culture and is proud of Taiwan. He said, "Baseball is our national game!" In Taiwan, baseball is almost a national sport. There is no distinction between men, women and children. Even if you don't know how to play, you can still understand the game. Daniel Chang is very keen on baseball, and since March 2020, the epidemic has become a pandemic in the United States. During this period, California has implemented a home quarantine policy. Many people work from home and lack social interaction and sports.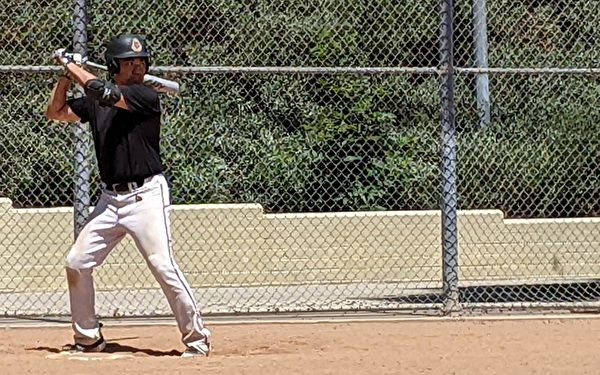 Seeing that the epidemic made people distracted and physically exhausted, Daniel Chang discussed with his friends to set up a baseball team, but he did not expect that many people responded immediately. Although many parks could not be opened when the epidemic was the most serious, but after the players worked hard, they got a lot of positive feedback. With their social distancing and personal disinfection, the team found a suitable park and started regular training.
Hire professional coaches to guide players to get along well
In addition to hiring professional coaches, the HeyGo baseball team also adopts a "senior" system, allowing senior players to train with rookie juniors. There are currently more than 30 members of the HeyGo baseball team. The youngest is still in college, and the older is about forty or fifty years old. Although the age span is large, the players have different skills and physical strength, but they are still very harmonious in training together.
Daniel Chang said: "We not only play together, but also share life experience." Whether it is a job search, employment or applying for immigration, the players will also share their inherited experience with their younger brothers. Although the HeyGo baseball team has only been established for less than two years, it is already taking shape and participating in the game. They practice every Saturday morning at Thomas Burton Park in Hacienda Heights. The players come from all over Southern California, some from as far away as Irvine in Orange County, and some live in downtown Los Angeles and the San Gabriel Valley area.
At 10:00 a.m. on June 18 (Saturday), the pitcher and first baseman passed the message on the field: "Practice to contain" and "run". Although the catcher was absent due to injury, the other players were still concentrating under the scorching sun. practise. In order to prevent players on first base from stealing second base, pitchers frequently pass the ball to first base to contain them.
Daniel Chang said that accidental injuries are inevitable during sports, but the players have taken adequate warm-up and protective measures; the team has also prepared emergency medical rescue kits, and the team also has players with medical professional backgrounds, so as to reduce the possibility of sports injuries as much as possible. to the minimum.
Asians also like sports and care about the community
Rex, who is currently studying at USC, although he is of Taiwanese descent, studied in Shanghai since he was a child. Rex said that he didn't have many opportunities to get in touch with baseball in the mainland, and he was very happy to find a teammate in the United States. He said: "I used to just play casually, but now the team has enough people and I have learned a lot of baseball skills." And brothers of all ages have also provided Rex with different immigration information, making his study abroad life easier.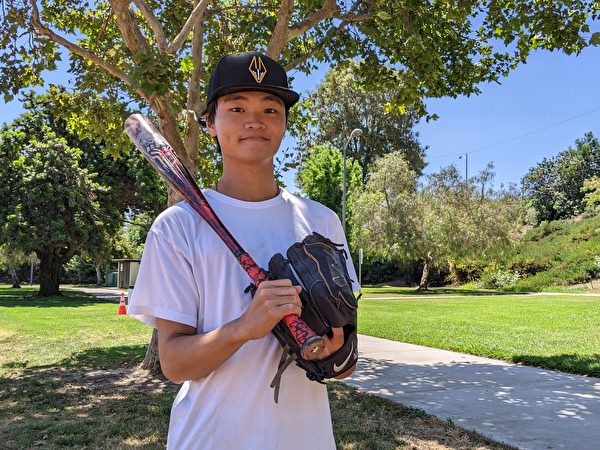 Rex also happened to meet the brother of a Shanghai high school classmate in the baseball team. About 90% of the team is Taiwanese, but there are also immigrants from Hong Kong and the mainland. One of the players is a Westerner who lives near Thomas Burton Park. He also joins the HeyGo baseball team because he sees team training every week and likes group warm-ups and regular basic skills training.
Daniel Chang believes that baseball is not an individual sport and needs to develop tacit understanding. They were founded to promote healthy physical and mental activities while fostering a team spirit of sportsmanship. Baseball fans come together to balance work and health in their busy lives, while also improving their game and challenging themselves. Their membership fee is only a few dozen dollars per season, and most of the team's expenditures come from sponsors. They also hold events to give back to the community and disadvantaged groups.
Daniel Chang said: "We also want to let the public know that Asians not only can read and work, we also like sports and care about the community." There are no big-name players on the team, only team members who cooperate carefully. They hope to improve their skills, but pay more attention to the quality of the ball, and gain achievement and satisfaction through sports competition.
The HeyGo baseball team comes from a multicultural mix, just like the Taiwanese classic old song "Black Dog Brother on the Hilltop". The melody of "Black Dog Brother on the Peak" originated from the European Alps. The original song was called "Fine Alpine Milkman". The song was adapted by the Japanese and later spread to Taiwan. The Taiwanese immigrants in Southern California, because of their love for baseball, have passed on the "black dog" spirit to the American community.
Daniel Chang said: "We welcome friends who love baseball and come from all over the world to be on the court with the black dog brothers enthusiastically, sweat with us, and enjoy the moment." Although the players call themselves black dog brothers, there are also some in the HeyGo baseball team. a female member. Therefore, regardless of gender, anyone who is interested in baseball can sign up for the team. ◇
Responsible editor: Fang Ping