"Sports make children healthy, games make children happy!" In order to guide more families to pay attention to sports, actively participate in sports, and promote children's physical and mental health and happy growth, Xiaomi Center Kindergarten is rooted in the development and popularization of basketball for children aged 3-6 , held the "Little Basketball, Big Dream" children's fourth "Basketball Festival" activity. Let the charm of basketball bloom in happiness, and the beautiful family love flows in the game.
We were born under the red flag and grew up in the spring breeze. Following the pace of the times, accompanied by cheerful athletes marching, under the escort of national flag bearers, the bright five-star red flag slowly entered the venue. The morning breeze is blowing, and the flag is fluttering in the wind; the sun is shining and the national flag is dazzling. With the rising five-star red flag, this basketball festival officially kicks off!
"Youth is wise, and the country is wise! When the youth is rich, the country is rich! The youth is strong, and the country is strong!" The sonorous and enthusiastic "Praise for China" added courage to our basketball practice!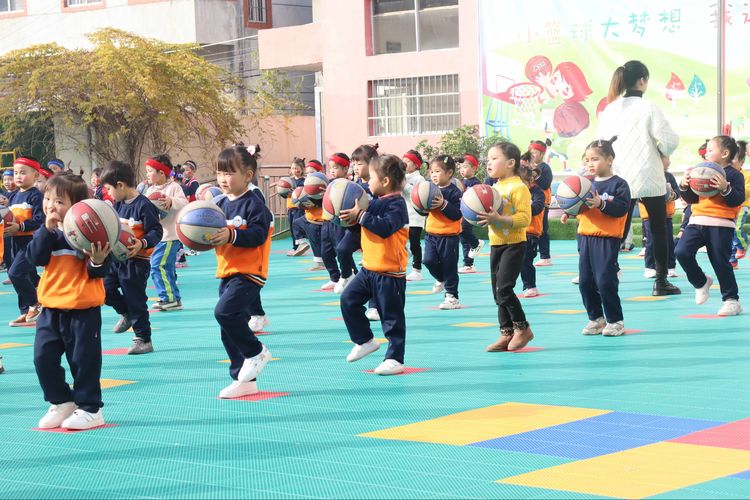 Since its opening, Xiaomi Center Kindergarten has been adhering to the concept of "happy education and healthy life". Taking basketball as a carrier, constantly learning and researching: using basketball to carry out activities, play games with basketball, develop children's movement coordination ability in various basketball activities, teach children the spirit of cooperation in ball games, and cultivate self-confidence and courage in basketball performances quality!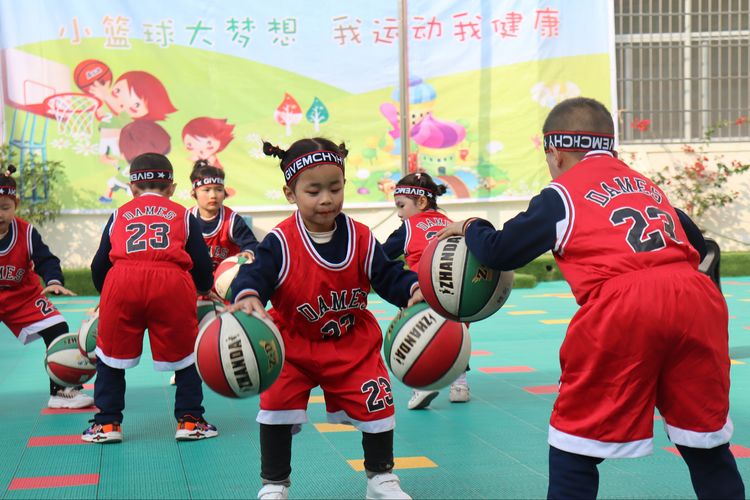 The kindergarten has been committed to fully integrating basketball into the daily life of young children. In the morning exercise session, the teachers arranged basketball morning exercises that are suitable for children's age characteristics and suitable for children's physical and mental development, and derived a number of basketball game items. A basketball teaching and research group has also been established in the park, which regularly conducts park-based teaching and research activities to clarify the research content and direction.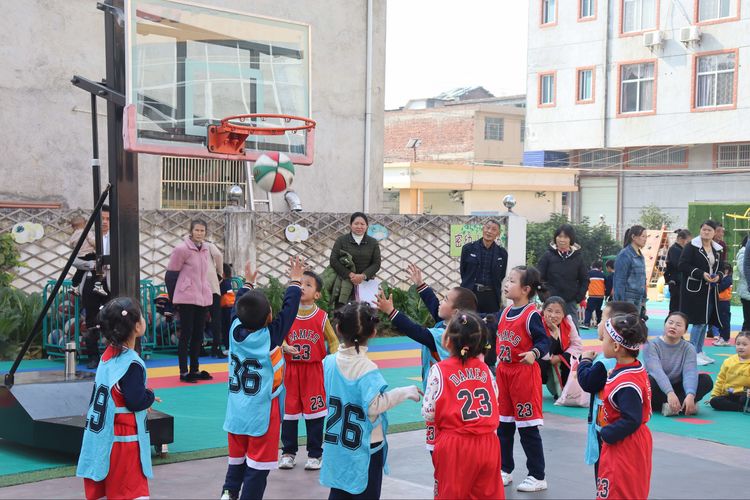 In the fun-filled sports game, basketballs jumped happily in the hands of the children. On the arena, the vigorous postures of the children attracted bursts of applause from the parents and audience outside the arena. The whole scene was full of laughter and laughter, which fully demonstrated the unity and cooperation ability and competitive level of the children!
"Through the series of activities, parents and children experienced the joy brought by basketball together. In the fun games, children's reaction ability, recognition ability and cooperation ability were exercised; in the parent-child interactive game, parents experienced the accompanying growth In the competitive game, let the children fall in love with basketball and sports." Xiao Limin, director of the kindergarten of the Xiaomi Center in Huichang County, said.
[Editor in charge: Xu Dan]