A judo coach from Taiwan was sentenced to nine years in prison for causing the death of a student (✝︎7) with his training methods.
Taiwan – Judo coach Ho Tsung-le (69) out Taiwan was sentenced to prison this Wednesday for throwing one of his students (✝︎7) on the mat a total of 27 times, causing the boy's death.
The Taichung District Court on Taiwan's west coast sentenced Ho Tsung-le to nine years in prison on Wednesday. This is reported, among other things, by the British "BBC".
The man forced the boy to follow his training instructions at a training session in April, "ignoring the possibility that doing so could result in death," the court said.
Accordingly, the trainer threw the child on the mat over and over again – a total of 27 times. And that despite the pain-distorted screams of the seven-year-old.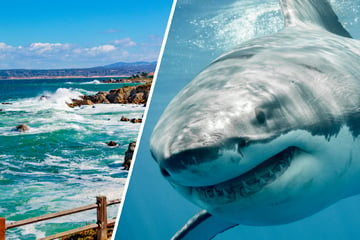 From around the world
"Six-Mega-Hai" causes bloodbath: man (62) survives miraculously!
The boy suffered severe cerebral hemorrhage and was initially in a coma. Local media reports According to the report, the child's parents decided to turn off life support after 70 days of no change.
According to the parents, Ho tried to evade his guilt after the incident, initially telling prosecutors that the boy was injured when he intentionally ran into a wall several times.
Shortly thereafter, however, the public prosecutor's office brought charges against the 69-year-old for serious bodily harm and violations of the law on the protection of the welfare and rights of children and young people.
The parents of the seven-year-old filed a civil lawsuit for a total of 18 million euros in damages against the trainer and the organizers of the course. They are shocked by the verdict and say "it should be a life for a life."
Officials failed to take action to protect the children from injury, according to a member of the investigative council. Likewise, enforcement of the rules for trainer certification was lacking as the judo instructor's qualifications were never verified. As was later determined, he had no license.